Richard De La Font Agency, Inc.
Legendary 5-Star Service and Reputation
Providing Excellence in Entertainment Since 1970

Booking Joe, a.k.a. Joe Thomas - book r&b music artists
Book Joe Thomas
Adult Contemporary R&B, Adult Contemporary, Urban


Booking Information
About This Company
R&B Music Roster | Music Menu
Fast Index | Home | Search
Printable Page
---
Visit new page:
JOE
How To Book JOE For Your Event!
Joe may be available for your next special event!




Joe
a.k.a. Joe Thomas
Hits include: "We Need to Roll",
"All The Things (Your Man Won't Do)",
"I Wanna Know", "Ride Wit U",
"Don't Wanna Be A Player",
"I'm In Luv", "More & More",
"Treat Her Like A Lady",
"Let's Stay Home Tonight",
"What If A Woman", "Stutter",
"The Love Scene", "Dear Joe",
"If I Was Your Man",
"All Or Nothing", "My Love",
"The One For Me", "Priceless",
"Closer", "I'd Rather Have A Love",
"Worst Case Scenario", "Majic",
"Why Just Be Friends",
"E.R. (Emergency Room)".
Joseph Lewis Thomas, known mononymously as Joe, is an American R&B singer, songwriter and record producer.
With a sound as sultry as a summer afternoon, Joe gracefully wraps his voice around smooth, R&B melodies. He generates sparks of emotional electricity, through both his words and music.
"I want to bring out more romance in R&B," he says. "I love to write songs with sweet melodies, songs that are going to be sketched into a person's mind in pure feelings."
Music has always been a central part of Joe's life. The son of two preachers, Joe was always singing, playing guitar or directing the choir in his parents' Pentecostal Church in Opelika, Alabama. Gospel greats like Commission, the Winans, Clark Sisters and Vanessa Bell Armstrong, as well as soul legends Stevie Wonder, Marvin Gaye and Sam Cooke provided constant inspiration. However, it wasn't until Joe discovered Bobby Brown, Guy and Keith Sweat that he recognized his own calling: as a singer and a songwriter.
"By the time I was 16, I was playing in a 7-piece band in local clubs from 9 pm till 4 am, covering Johnny Gill, Bobby Brown and Babyface tunes," he says. "I was like a DJ, a vocal DJ."
After graduating from high school, Joe moved back and forth between Alabama and Georgia, writing music, singing and doing odd jobs. Then one day, he took a life-altering risk and purchased a one-way bus ticket to New Jersey where he knew some people who knew some people in the music business.
Although closer to fulfilling his ambitions, Joe's longed-for break was still to come. In the meantime, he worked at a gospel music store where his encyclopedic knowledge of the genre came in handy, and played guitar for a local church. Through the church he met Keith Miller and Noel Gorey who introduced Joe to record producer Vincent Herbert, with whom he recorded a three-song demo. Soon after, Tse Williams signed Joe to a publishing deal with Zomba. He made his recording debut with the track "All The Things You Want to Do," on the soundtrack to the movie "Don't Be A Menace..."
Joe produced his Jive Records album debut, which was recorded at "The Crib" in New Jersey and mixed at Bear Tracks and Battery Studios, with Gerald LeVert, Tony Nicholas, Larry Campbell and Rodney Jerkins. He co-wrote "Good Girls" with Joshua Thompson and Michelle Williams and "No One Else Comes Close" with Gary Barker and Wayne Perry.
Joe remixed the Tina Turner/Barry White duet "Never In Your Dreams" and Turner's "Something Beautiful Remains," as well as working with LaFace on "Dreamings" for the 1996 Summer Olympics album. He's also written songs and produced debut albums for Ideal and Deja Groove.
Hire Joe for your party or event!
Joe may be available for your next special event!
Book Joe, now!

Genre: R&B
Styles:
.Adult Contemporary. / AdultContemporary
.Adult Contemporary R&B. / AdultContemporaryR&B
.Urban. / xUrban


Years active:
x90s, x00s, x10s, x20s
1992-present

Born: ..in Georgia / born nGeorgia
Born: ..in Cuthbert / born CuthbertGA
Born: Jul 5, 1973

Raised: ..in Alabama / nAlabama
Raised: ..in Opelika / OpelikaAL

Based: ..in US
Based: ..in New York / based nNewYork
Based: ..in New York City / based NewYorkNY
---
Concert Schedule – by Ticketmaster
Concert Schedule – by Live Nation

---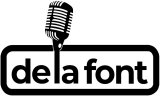 Booking Information
Music Menu
Fast Index | Home | Search
Frequently Asked Questions About How To Hire JOE for a private party or special event.
HOW TO BOOK JOE?
(i.e., how to hire JOE for an event)
You are currently on the official site of De La Font Agency. For more than 50 years, we have successfully helped official talent buyers around the world secure quality talent.
We welcome the opportunity to be of service to you. Let's do this the right way! Let's save you time and frustration!
Simply click on the "Let's Get Started!" link found on this page. Then, send us your request for booking information.
Include information about your plans for your event and how taking steps to hire JOE (or someone similar) might be of special interest.
If you decide you want to look at other names, simply include your talent-fee budget range and indicate that you want to see who else you might be able to afford with such a budget. We can send you a list of names that are affordable and in the style of music you prefer. We hope to save you time and frustration!
HOW MUCH DOES IT COST TO BOOK/HIRE JOE?
(i.e., what is the booking fee to hire JOE for an event?)
(i.e., what is JOE booking fee to perform at an event?)
Official booking fees for JOE, or any other celebrity, are determined based on a number of factors and may change at anytime without prior notice.

Factors influencing pricing vary and may include date, location, type of event, whether a private party or a public concert, the artist's calendar, whether the artist is on tour or not, how well tickets are selling at the artist's concerts, the current demand for the artist's music, market activity, etc.

As you might expect, the more in-demand the artist is, the more buyers are prepared to pay. Of course, this causes the artist's price to increase as the artist becomes more popular or decrease when becoming less popular.

Exclusive agents with exclusive representation frequently quote a range instead of a specific price, since changes can occur at anytime. Generally, the artist's manager has a role in the decision to accept any particular offer from a talent buyer.

To learn the most current artist's pricing, or the estimated artist's fee for your particular event, simply click on the "Let's Get Started!" link found on this page. Then, send us your request for booking information.
IS JOE AVAILABLE TO WORK MY EVENT?
(i.e., what is JOE's availability?)
To learn the artist's current availability for your special event, simply click on the "Let's Get Started!" link found on this page. Then, send us your request for booking information.

Once we have your event/party information, we will be better able to assist you with putting your entertainment talent booking plans in place as your entertainment consultant. Let's get this done right! We look forward to working with you!
---