How To Book JOHN MELLENCAMP For Your Event!
John Mellencamp may be available for your next special event!



How to Hire JOHN MELLENCAMP For Your Event!
Popular requests:
BOOKING FEE (booking price, booking cost).
GRAMMY AWARD winning John J. Mellencamp (born October 7, 1951 in Seymour, Indiana), previously known as Johnny Cougar, John Cougar, and John Cougar Mellencamp, is an American singer-songwriter. He is known for his catchy brand of heartland rock, which emphasizes traditional instrumentation.
John Mellencamp survived an early phase as a glam-rocker to become one of America's most successful mainstream rock singers of the 1980s. After playing in a local band, he was signed by David Bowie's manager Tony de Fries to a recording deal with MainMan in 1976. His name was changed to Johnny Cougar, and he was given a James Dean-style image, but a rush-released album of cover songs did not chart. He left MainMan and moved back to Indiana and recorded the self-penned "The Kid Inside."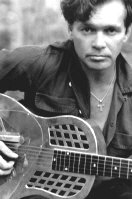 Hire John Mellencamp for your festival or concert plans!
Shortly afterwards, he signed to Riva Records, owned by Rod Stewart's manager Billy Gaff, who presented the singer as the next Bruce Springsteen. Mellencamp's first chart action came with the Top 30 single "I Need a Lover" in December 1979. He and his band toured constantly, a strategy which paid off in 1982 when his third Riva album, "American Fool," topped the album chart, while "Hurts So Good" (which earned his only Grammy) and "Jack and Diane" were certified as gold singles.
The following year, the singer changed his billing to John Cougar Mellencamp, and his chart successes continued with "Uh-Huh" in 1983 and "Scarecrow" in 1985. Many of his songs were now dealing with social problems, and he was one of the organizers of the Farm Aid series of benefit concerts. His straight-ahead rock numbers also brought a string of big hits in the late '80s, such as "Small Town," "R.O.C.K. in the U.S.A.," "Paper in Fire" and "Cherry Bomb."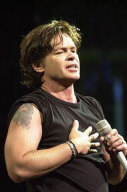 Hire John Mellencamp for your company's special event!
Moving to Mercury Records, the 1987 album "Lonesome Jubilee" used fiddles and accordions to illustrate bleak portraits of America in recession, while "Pop Singer" from 1989's "Big Daddy" expressed his disillusionment with the music business. In addition to ditching the "Cougar" nickname, he then took time off to concentrate on painting but returned with "Whenever We Wanted" in 1991, which recaptured the muscular rock sound of his earlier albums.
In 1992, John Mellencamp directed and starred in the movie Falling From Grace. Despite radio's dismal reception to 1993's album "Human Wheels," he made a strong comeback with "Dance Naked" and its Top 10 cover version of Van Morrison's "Wild Night." He suffered a major heart attack shortly after the release of "Dance Naked" and was sidelined for more than a year.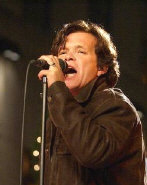 Hire John Mellencamp.
John Mellencamp returned in 1996 with "Mr. Happy Go Lucky," augmented by the work of noted dance music producer Junior Vasquez. The album spawned the catchy hit single "Key West Intermezzo (I Saw You First)."
In 1997, Mercury Records released "The Best That I Could Do (1978-1988)." That collection of hits has sold 3 million copies, while "American Fool" and "Scarecrow" have been certified for sales of 5 million each. "Lonesome Jubilee" and "Uh-Huh" rest at 3 million, and six other albums have been certified platinum.
After parting ways with Mercury, a self-titled album arrived on Columbia in 1998, and "Cuttin' Heads" followed in 2001. Both have been certified gold. The blues album "Trouble No More" was released in 2003.
Hit songs include --
Again Tonight
Cherry Bomb
Get A Leg Up
Hurts So Good
Jack & Diane
Key West Intermezzo (I Saw You First)
Lonely Ol' Night
Paper In Fire
What If I Came Knocking
Wild Night
Crumblin' Down
Human Wheels
Pop Singer
R.O.C.K. in The U.S.A.
Small Town
Check It Out
Now More Than Ever
The Real Life
Rumbleseat
Love and Happiness
Hire John Mellencamp for your party or event!
John Mellencamp may be available for your next special event!
Book John Mellencamp, now!
For other great suggestions for booking music acts, look here.

Genre: Rock 1
Styles:
.Classic Rock. / ClassicRock
.Rock & Roll. / RockNRoll
.Americana. / xAmericana
.Album Rock. / AlbumRock
.Hard Rock. / HardRock
.Roots Rock. / RootsRock
.Pop/Rock. / PopRock
.Contemporary Pop/Rock. / ContemporaryPopRock
.Heartland Rock. / HeartlandRock
.Bar Band. / BarBand


Years active:
x70s, x80s, x90s, x00s, x10s, x20s
1976-present

Born: ..in Indiana / born nIndiana
Born: ..in Seymour / born SeymourIN
Born: Oct 7, 1951

Based: ..in US
Based: ..in Indiana / based nIndiana