How To Book Entertainment For Your Event
Johnny Gill may be available for your next special event!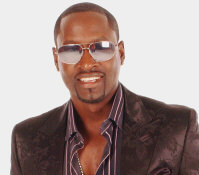 Hits include: "My, My, My",
"Rub You The Right Way",
"Where Do We Go From Here?",
"Wrap My Body Tight", "Super Love",
"Fairweather Friend", "I Got You",
"Let's Get The Mood Right",
"It's Your Body", "Quiet Time To Play",
"Half Crazy", "I'm Still Waiting",
"The Floor", "Long Way From Home",
"In The Mood", "It Would Be You",
"Just The Way You Are".

Booking Johnny Gill:
Serious requests only.
For more suggestions, proceed to the next page.
Click here --
R&B Music Roster
Or, click on one of the below links --
Music Menu
Fast Index
Entertainers Directory
Home