Richard De La Font Agency, Inc.
Legendary 5-Star Service and Reputation
Providing Excellence in Entertainment Since 1970

Booking Bon Jovi - book rock music artists, JBJ
Book Bon Jovi
Jon Bon Jovi, Tico Torres, David Bryan, Hugh McDonald
Classic Rock, Pop-Metal, Album Rock, Arena Rock,
Hair Metal, Heavy Metal, Pop/Rock,
Contemporary Pop/Rock, Hard Rock
ALSO SEE: Jon Bon Jovi & the Kings of Suburbia

Booking Information
About This Company
Rock Music Roster | Metal Music Roster
Music Menu
Fast Index | Home | Search
Printable Page
---
Visit new page >>>
BON JOVI
How To Book BON JOVI For Your Event!
Bon Jovi may be available for your next special event!



Hits include: "I'll Be There For You",
"(You Want To) Make A Memory",
"Have A Nice Day", "Keep The Faith",
"Welcome To Wherever You Are",
"Bad Medicine", "Bed Of Roses",
"We Weren't Born to Follow",
"Livin' On A Prayer", "Everyday",
"Who Says You Can't Go Home",
"You Give Love A Bad Name",
"Always", "Born To Be My Baby",
"Lay Your Hands On Me",
"Wanted Dead or Alive",
"It's My Life", "Never Say Goodbye",
"Have A Nice Day", "Living In Sin".
How to Hire BON JOVI For Your Event!
GRAMMY AWARD winning Bon Jovi is an American rock band formed in 1983 in Sayreville, New Jersey.
The band have been credited with "[bridging] the gap between heavy metal and pop with style and ease".
Bon Jovi discography includes 16 studio albums, five compilations and three live albums, 66 singles, 14 video albums, and 71 music videos. They have sold more than 130 million records worldwide, making them one of the best-selling American rock bands, and performed more than 2,700 concerts in more than 50 countries for more than 34 million fans.
Bon Jovi was inducted into the UK Music Hall of Fame in 2006, and into the US Rock and Roll Hall of Fame in 2018. The band received the Award of Merit at the American Music Awards in 2004,

Bon Jovi's musical style has generally been characterized as glam metal, hard rock, arena rock, pop rock, and heavy metal.

The band's first two albums blended glam metal and hard rock. Their follow up albums, Slippery When Wet and New Jersey, featured a more commercialized glam metal sound.
Hire Bon Jovi for your company's special event!
Jon Bon Jovi is one of the busiest and most versatile performers working today. Between juggling his music and acting careers, the dedicated artist consistently delivers quality performances whether it be on the stage with a guitar or in front of the camera as an actor.
His film career began in 1995 with his critically-acclaimed performance in "Moonlight And Valentino." The Motion Picture Club honored him with the prestigious Premiere Performance Award for his impressive acting debut. He has gone on to star in John Duigan's "The Leading Man," "Homegrown" and "No Looking Back" with Ed Burns and Lauren Holly. He was in "Little City" opposite Annabella Sciorra, and "Row Your Boat," starring William Forsyth and Bai Ling.
Hire Bon Jovi for your festival or concert plans!
Jon Bon Jovi has been the lead singer of Bon Jovi, one of the biggest recording acts in rock-and-roll history, racking up sales of over 80 million albums worldwide. The group has had the distinction of being one of the industry's top concert draws, selling out arenas and stadiums worldwide. On his own, he wrote the Golden Globe Award-winning soundtrack of "Young Guns II" which was also nominated for an Oscar® the same year. He also released a solo album, "Destination Anywhere."
Longtime guitarist and co-songwriter Richie Sambora left in 2013.
Hire Bon Jovi for your party or event!
Bon Jovi may be available for your next special event!
Book Bon Jovi, now!
For other great suggestions for booking music acts, look here.

Genre: Rock 1
Genre: Rock 2
Styles:
.Classic Rock. / ClassicRock
.Pop-Metal. / PopMetal
.Album Rock. / AlbumRock
.Arena Rock. / ArenaRock
.Hair Metal. / HairMetal
.Heavy Metal. / HeavyMetal
.Pop/Rock. / PopRock
.Contemporary Pop/Rock. / ContemporaryPopRock
.Hard Rock. / HardRock
.Pop. / xPop


Years active:
x80s, x90s, x00s, x10s, x20s
1983-present

Jon Bon Jovi --
Born: ..in New Jersey / born nNewJersey
Born: ..in Perth Amboy / born PerthAmboyNJ
Born: Mar 2, 1962

Band --
Formed: ..in New Jersey / formed nNewJersey
Formed: ..in Sayreville / formed SayrevilleNJ
Formed: in 1983

Based: ..in US

Tag: Italian-American Musical Artists, ItalianAmerican
---
Concert Schedule – by Ticketmaster
Concert Schedule – by Live Nation

---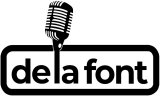 Music Menu
Fast Index | Home | Search




Frequently Asked Questions About How To Hire BON JOVI for a private party or special event.

HOW TO BOOK BON JOVI?
(i.e., how to hire BON JOVI for an event)

You are currently on the official site of De La Font Agency. For more than 50 years, we have successfully helped official talent buyers around the world secure quality talent.

We welcome the opportunity to be of service to you. Let's do this the right way! Let's save you time and frustration!

Simply click on the "Let's Get Started!" link found on this page. Then, send us your request for booking information.

Include information about your plans for your event and how taking steps to hire BON JOVI (or someone similar) might be of special interest.

If you decide you want to look at other names, simply include your talent-fee budget range and indicate that you want to see who else you might be able to afford with such a budget. We can send you a list of names that are affordable and in the style of music you prefer. We hope to save you time and frustration!
HOW MUCH DOES IT COST TO BOOK/HIRE BON JOVI?
(i.e., what is the booking fee to hire BON JOVI for an event?)
(i.e., what is BON JOVI booking fee to perform at an event?)
Official booking fees for BON JOVI, or any other celebrity, are determined based on a number of factors and may change at anytime without prior notice.

Factors influencing pricing vary and may include date, location, type of event, whether a private party or a public concert, the artist's calendar, whether the artist is on tour or not, how well tickets are selling at the artist's concerts, the current demand for the artist's music, market activity, etc.

As you might expect, the more in-demand the artist is, the more buyers are prepared to pay. Of course, this causes the artist's price to increase as the artist becomes more popular or decrease when becoming less popular.

Exclusive agents with exclusive representation frequently quote a range instead of a specific price, since changes can occur at anytime. Generally, the artist's manager has a role in the decision to accept any particular offer from a talent buyer.

To learn the most current artist's pricing, or the estimated artist's fee for your particular event, simply click on the "Let's Get Started!" link found on this page. Then, send us your request for booking information.
IS BON JOVI AVAILABLE TO WORK MY EVENT?
(i.e., what is BON JOVI's availability?)
To learn the artist's current availability for your special event, simply click on the "Let's Get Started!" link found on this page. Then, send us your request for booking information.

Once we have your event/party information, we will be better able to assist you with putting your entertainment talent booking plans in place as your entertainment consultant. Let's get this done right! We look forward to working with you!

This is the month of June update of this page. Bon Jovi booking agent available. Bon Jovi cost, Bon Jovi booking fee and Bon Jovi booking price are available.
---