How To Book JOSH GROBAN For Your Event!
Josh Groban may be available for your next special event!



Hits include: "Alla Luce del Sole", "Believe",
"I'll Be Home For Christmas", "O Holy Night",
"You Are Loved (Don't Give Up)",
"You're Still You", "Awake", "February Song",
"Little Drummer Boy", "Higher Window",
"You Raise Me Up", "The First Noel",
"Remember When It Rained", "Smile",
"When You Say You Love Me",
"I Believe (When I Fall In Love It Will Be Forever)",
"Hidden Away", "To Where You Are",
"Ave Maria", "What Child Is This".
How to Hire JOSH GROBAN For Your Event!
Popular requests:
BOOKING FEE (booking price, booking cost).
Joshua Winslow Groban (born February 27, 1981) is an American singer, songwriter, and actor. His first four solo albums have been certified multi-platinum, and he was charted in 2007 as the number-one best selling artist in the United States, with more than 22.3 million records.

Josh Groban performed in many benefit shows, including "The Andre Agassi Grand Slam Event For Children," alongside Elton John, Stevie Wonder, Don Henley, and Robin Williams.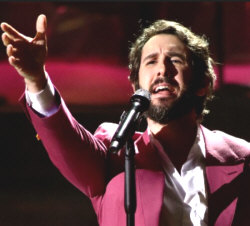 Hire Josh Groban for your festival or concert plans!

On November 20, 2001, his self-titled debut album, Josh Groban, was released. Over the next year it went from gold to double-platinum.

In December 2002, he performed "To Where You Are" and sang "The Prayer" in a duet with Sissel Kyrkjebø at the Nobel Peace Prize Concert in Oslo, Norway. He joined The Corrs, Ronan Keating, Sting, Lionel Richie, and others for a Christmas performance at the Vatican.
In 2002, Josh Groban was listed as "100 Sexiest Newcomer".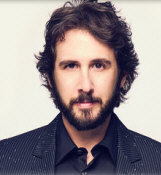 Hire Josh Groban for your special event!
In 2003, Groban performed at the David Foster concert for World Children's Day, singing "The Prayer" with Celine Dion and the finale song, "Aren't They All Our Children?" with artists including Yolanda Adams, Nick Carter, Enrique Iglesias, and Celine Dion.
On July 1, 2007, Groban performed with Sarah Brightman at the Concert for Diana at Wembley Stadium; it was broadcast to more than 500 million homes in 140 countries.
On February 10, 2008, Josh Groban performed at the 2008 Grammy Awards with Andrea Bocelli in a tribute to Luciano Pavarotti.

On April 14, 2008, Groban joined Idina Menzel for a PBS Soundstage taping. Also in 2008, he became one of People's "100 Most Beautiful People".

On January 18, 2009, Groban performed as part of the Presidential Inauguration ceremonies, performing "My Country 'Tis of Thee" in duet with Heather Headley. On January 19, Groban performed with Herbie Hancock as part of Feeding America's Rally Against Hunger in Washington DC.
On January 7, 2010, at the 2010 BCS National Championship Game, he performed the Star Spangled Banner, with Red Hot Chili Peppers bassist Flea at the historic Rose Bowl in Pasadena, California.

Some of Groban's musical influences have been Radiohead, Steve Perry, Paul Simon, Sting, Peter Gabriel, Freddie Mercury and Björk. He cites as vocal influences "anyone who told a story with their songs," including Mandy Patinkin, Klaus Nomi, George Hearn, and Luciano Pavarotti.

Josh Groban has sold more than 20 million albums in less than ten years. As of 2022, he had sold more than 25 million records worldwide.
Hire Josh Groban for your party or event!
Josh Groban may be available for your next special event!
Book Josh Groban, now!
For other great suggestions for booking music acts, look here.

For more suggestions, proceed to the next page.
Click here --
Vocal Music Roster or Classical Music Roster
Or, click on one of the below links --
Music Menu
Fast Index
Entertainers Directory
Home