How To Book JUSTIN BIEBER For Your Event!
Justin Bieber
(BEE-ber)

may be available for your next special event!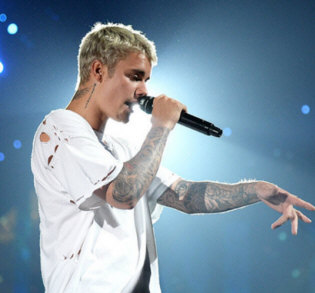 Hits include: "Beauty And A Beat",
"Boyfriend", "Love Yourself", "Sorry",
"What Do You Mean?", "Heartbreaker",
"As Long As You Love Me", "Baby",
"Die In Your Arms", "Mistletoe",
"Never Say Never", "All That Matters",
"All Around The World", "One Time",
"Hold Tight", "One Less Lonely Girl",
"I'll Show You", "Somebody To Love",
"Confident", "Eenie Meenie", "U Smile",
"Never Let You Go", "Right Here".
How to Hire JUSTIN BIEBER For Your Event!
Popular requests:
BOOKING FEE (booking price, booking cost)
.
GRAMMY and LATIN GRAMMY AWARD winning Justin Bieber is a Canadian singer. Bieber is widely recognized for his genre-melding musicianship and has played an influential role in modern-day popular music. He was discovered by American record executive Scooter Braun and signed with RBMG Records in 2008, gaining recognition with the release of his debut seven-track EP My World (2009) and soon establishing himself as a teen idol.
Justin Bieber is one of the best-selling music artists of all time, with estimated sales of more than 150 million records worldwide. He is credited with three Diamond certifications from the RIAA for "Baby", "Sorry" and "Despacito". He has received numerous accolades, including two Grammy Awards, one Latin Grammy Award, eight Juno Awards, two Brit Awards, one Bambi Award, 26 Billboard Music Awards, 18 American Music Awards, 21 MTV Europe Music Awards (the most wins for any artist), 23 Teen Choice Awards (the most wins for a male individual), and 33 Guinness World Records.
TIME named Bieber one of the 100 most influential people in the world in 2011, and he was included on Forbes' list of the top ten most powerful celebrities in 2011, 2012, and 2013.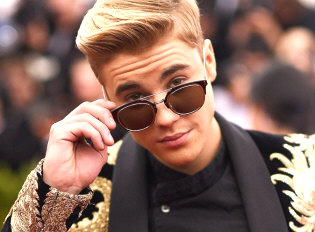 Hire Justin Bieber for your very special event or occasion!
Bieber's music is mainly pop, R&B, and occasionally dance-pop or EDM. In 2010, Jody Rosen of Rolling Stone asserted that the content of his music was "offering a gentle introduction to the mysteries and heartaches of adolescence: songs flushed with romance but notably free of sex itself". During the initial years of his career, his musical style was noted for being aimed to a more teen pop and "bubblegum-ish" direction.
Justin Bieber has cited Chris Brown, Michael Jackson, The Beatles, Boyz II Men, Justin Timberlake, Stevie Wonder, Tupac, Usher and Kanye West as his musical inspirations. In 2012, Bieber said, "music is music, and I'm definitely influenced by Michael Jackson and Boyz II Men and people who were black artists—that's what I like." Believe was influenced by Justin Timberlake, for which Bieber was trying to "create a new sound that people aren't really used to hearing ... like when [Timberlake] did FutureSex/LoveSounds: It was a new sound... acoustic guitar over hard drums."
In 2011, at age 17 and within just two years of his professional music career, Bieber was named amongst the Time 100 world's most influential people list and was ranked number 2 on the Forbes Highest-Paid Celebrities Under 30 list. He went on to be included on the Forbes annual list five more times; in 2012, 2013, 2014, 2016 and 2017.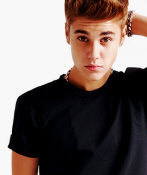 - Hire Justin Bieber -
Justin Bieber is the artist with the most number-one debuts (10), most number-one singles (13), and the most cumulative weeks at number one (56) on the Billboard Canadian Hot 100 Chart. Bieber is the solo artist with the most cumulative weeks at number one (163) on the Billboard Social 50 Chart. He was named the number one artist on Billboard's Decade-End Social 50 Chart for the 2010s.
Bieber was named the "Greatest Pop Star of 2016" by Billboard. He was also Billboard's Year-End Top Male Artist for 2016 and placed number seven on the magazine's Decade-End Top Artists Chart for the 2010s. The magazine also ranked him 55th on the Greatest of All Time Artists and 38th on the Greatest of All Time Hot 100 Artists Charts respectively.
Hire Justin Bieber for your party or event!
Justin Bieber may be available for your next special event!
Book Justin Bieber, now!
For other great suggestions for booking music acts, look here.

For more suggestions, proceed to the next page.
Click here --
Rock Music Roster or R&B Music Roster
Or, click on one of the below links --
Music Menu
Fast Index
Entertainers Directory
Home