Season 5, Seventh Place Finalist
of "Nashville Star".

Hits include: "Follow Your Arrow",
"Merry Go 'Round", "The Trailer Song",
"Blowin' Smoke", "Keep It To Yourself",
"Biscuits", "Dime Store Cowgirl",
"Butterflies", "Space Cowboy",
"High Horse", "Slow Burn", "Justified",
"Rainbow", "Camera Roll".
How to Hire KACEY MUSGRAVES For Your Event!
Popular requests:
BOOKING FEE (booking price, booking cost).
GRAMMY AWARD winning Kacey Musgraves is an American country singer.
She has won six Grammy Awards, seven Country Music Association Awards, and three Academy of Country Music Awards. Musgraves self-released three solo albums and one as Texas Two Bits, before appearing on the fifth season of the USA Network's singing competition Nashville Star in 2007, where she placed seventh. Musgraves also released a Christmas-themed album, A Very Kacey Christmas, in 2016.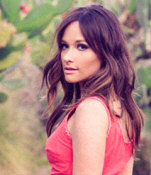 Hire Kacey Musgraves for your festival or concert plans!
Her fourth studio album, Golden Hour (2018) was released to widespread critical acclaim and won all four of its nominated Grammy Award categories, including Album of the Year and Best Country Album. The album's first two singles, "Space Cowboy" and "Butterflies", won the Grammy Award for Best Country Song and Best Country Solo Performance respectively. Musgraves' fifth studio album, Star-Crossed, was released in September 2021.
Kacey Musgraves lists Alison Krauss as one of her career role models, stating, "I mean, how many Grammys does she have? She's just remained solid and true and great, and I respect that".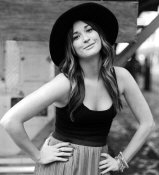 Hire Kacey Musgraves for your special event!
Musgraves' favorite artist is John Prine and, in a tribute performance to him following his death in 2020, she stated that "my favorite quality of John's would be his sense of humor and it really influenced my songwriting a lot" and proclaimed "that man singlehandedly influenced me and my songwriting more than anyone else on this planet".
Musgraves also lists Lee Ann Womack as one of her childhood influences: "Lee Ann Womack is from near where I grew up in East Texas, so I've always looked up to her." Speaking of both Prine and Womack, Musgraves stated, "if I could sing it like Lee Ann would and say it like John would, then I feel like I've gotten somewhere".
Of her sophomore album, Kacey Musgraves listed albums by Glen Campbell, Bobbie Gentry, Marty Robbins, Charley Pride, Roger Miller, and Jim Croce as influences and an interview with Rolling Stone Country cited Ray Price, Julie Miller, and Loretta Lynn.
In a Billboard interview, Musgraves said that she is a Dolly Parton fan, saying "Beauty, sex appeal, brains, wit, humor, beautiful songwriting, meaningful songwriting, no apologies for who she is, LGBTQ advocate long before it was even a thing or trendy or whatever... She's fearless and I admire her spirit a lot and she's very kind. She's very present when you're talking to her and I just really love her so much."
Noncountry artists whom Musgraves has mentioned as influences include Cher, Selena, Ryan Adams, Cake, Neil Young, Weezer, Imogen Heap, Bee Gees, Sade, and Electric Light Orchestra.
Kacey Musgraves is known for her progressive lyrics in the conservative country music genre. Her music has tackled controversial topics such as LGBT acceptance, safe sexual intercourse, recreational marijuana use, and questioning religious sentiment.
In an interview with the Wall Street Journal, Musgraves talked about criticism she faced for her rebellious lyrics. "I think throwing the rebel card out there is really cheap," she said. "The things I'm singing about are not controversial to me, I don't push buttons to push buttons. I talk about things that have made an impression on me that a lot of people everywhere are going through."
Hire Kacey Musgraves for your party or event!
Kacey Musgraves may be available for your next special event!
Book Kacey Musgraves, now!
For other great suggestions for booking music acts, look here.