Visit new page >>>
YE
How To Book YE For Your Event!
Ye may be available for your next special event!
(formerly known as Kanye West)





How to Hire YE For Your Event!
Popular requests:
BOOKING FEE (booking price, booking cost).
GRAMMY AWARD winning Ye is an American rapper, singer, songwriter, record producer, and fashion designer. One of the world's best-selling music artists, with more than 160 million records sold, Ye has won 24 Grammy Awards and 75 nominations, the joint tenth-most of all time, and the joint-most Grammy awards of any rapper along with Jay-Z. Among his other awards are the Billboard Artist Achievement Award, a joint-record three Brit Awards for Best International Male Solo Artist and the Michael Jackson Video Vanguard Award.
Six of Ye's albums were included on Rolling Stone's 2020 500 Greatest Albums of All Time list with the same publication naming him one of the 100 Greatest Songwriters of All Time. He holds the joint record (with Bob Dylan) for most albums (4) topping the annual Pazz & Jop critic poll. TIME named him one of the 100 most influential people in the world in 2005 and 2015. As a fashion designer, he has collaborated with Nike, Louis Vuitton, Gap, and A.P.C. on clothing and footwear and led the Yeezy collaboration with Adidas. He is also the founder and head of the creative content company Donda.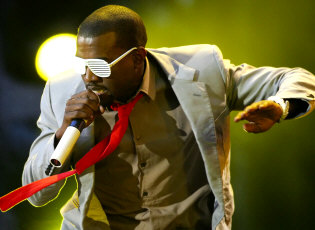 Hire Ye for your festival or concert plans.
He is the new sound, style and culture of today's hip-hop. Blessed with a creative passion set aside for a chosen few, the producer/rapper has a gift so powerfully instinctive that it is as natural to him as the air he breathes. Ye exudes this gift through his being and becomes it. This is the intensity for which he reveres his emotion for life, the people in his corner, and of course his music.
He got his start in the third grade when he discovered his passion, writing and rhyming. He progressed and began making beats when most kids were still playing hide and seek on the playground. His favorite past time became an occupational goal as a teenager when he came across NO I.D., a Chicago beat mastering producer who at the time produced an up-and-coming rapper who at the time went by the name Common Sense (now Common).
This was a chance encounter that would become the pivotal opportunity to shape his future career in music. NO I.D. encouraged Ye to sample from soulful old school hits and revive them with a new school flavor. In a MTV interview, Ye explains, "NO I.D. told me 'you need to sample off records' when I found that out, it was all over."
Ye was signed to ROC-A-FELLA in 2002; the reality of a fathomable vision finally came in to view. Several big name labels had courted him at the time, including Cash Money Millionaires, but the "R-O-C" had the stepping-stone he needed. Rather than just having his wildest dream come true, Ye saw this as a calculated step to achieve the goals he had implemented for himself. "I am always confident in myself that what I put my all in, I could do it," he tells an MTV reporter.
This is also the unwavering confidence he fiercely brings into the ring to fight for an MC heavyweight title. This direction was put on the backburner for while, but he always intended to step into the studio as an artist once his career as a producer took off. His focus is to establish himself as a dynamic one man, bringing the rhymes and the rhythm with innovation and originality.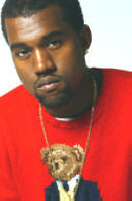 Hire Ye for your very special event or occasion.

At this stage in the game, Ye is taking everything in stride. With the support of his inner circle and his self-derived ambition, he is geared up to learn his lessons and perfect his craft for the masses, proving that someone named Ye can make heads bounce from coast to coast.
Hip-hop artists like Drake, Nicki Minaj, Travis Scott, Lil Uzi Vert, and Chance the Rapper have acknowledged being influenced by Ye. Several other artists and music groups of various genres have named Ye as an influence on their work.
In 2022, he performed at Coachella along with others including Megan Thee Stallion, Lil Baby, Phoebe Bridgers, Giveon, Madeon, Disclosure, Doja Cat, Ari Lennox, Flume, Anitta, Brockhampton, Koffee, Karol G, Run the Jewels, and Black Coffee.
His musical career is defined by frequent stylistic shifts and different musical approaches. In the subsequent years since his debut, Ye has both musically and lyrically taken an increasingly experimental approach to crafting progressive hip-hop music while maintaining accessible pop sensibilities.
His discography includes 10 studio albums, two collaborative studio albums, one compilation album, one demo album, two live albums, one video album and six mixtapes, 38 singles, four promotional singles and charted with 65 other songs.
Hits include:
Gold Digger
Good Life
Stronger
All Falls Down
Flashing Lights
Jesus Walks
Through The Wire
Can't Tell Me Nothing
Touch The Sky
Diamonds From Sierra Leone
Heard 'Em Say
Homecoming
The New Workout Plan
Hey Mama
Champion
All of The Lights
I Love It
Follow God
Closed on Sunday
Hurricane
Off the Grid
Eazy
True Love

Hire Ye for your party or event!
Ye may be available for your next special event!
Book Ye, now!
For other great suggestions for booking music acts, look here.

Genre: Rap
Styles:
.East Coast Rap. / EastCoastRap
.Pop-Rap. / PopRap
.Progressive Rap. / ProgressiveRap


Years active:
x90s, x00s, x10s, x20s
1996-present

Born: ..in Georgia / born nGeorgia
Born: ..in Atlanta / born AtlantaGA
Born: Jun 8,1977

Raised: ..in Illinois
Raised: ..in Chicago

Based: ..in US
Based: ..in Illinois / based nIllinois
Based: ..in Chicago / based ChicagoIL