How To Book KATHLEEN BATTLE For Your Event!
Kathleen Battle may be available for your next special event!



How to Hire KATHLEEN BATTLE For Your Event!
Popular requests:
Booking fee, booking price, or booking cost.
GRAMMY AWARD winning Kathleen Battle is an American operatic soprano known for her distinctive vocal range and tone.
Battle initially became known for her work within the concert repertoire through performances with major orchestras during the early and mid-1970s. She made her opera debut in 1975. Battle expanded her repertoire into lyric soprano and coloratura soprano roles during the 1980s and early 1990s.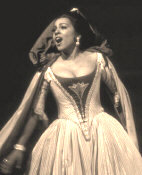 Hire Kathleen Battle for your festival or concert plans.
Battle has continued to pursue a number of diverse projects including the works of composers who are not associated with traditional classical music, performing the works of Vangelis, Stevie Wonder, and George Gershwin.
In May 1993, Kathleen Battle added pop music to her repertoire with the release of Janet Jackson's album Janet, lending her vocals to the song "This Time". An album of Japanese melodies, First Love, followed in November 1993.
In August 2000, she performed an all-Schubert program at Ravinia. In June 2001, she and frequent collaborator soprano Jessye Norman performed Vangelis' Mythodea at the Temple of Olympian Zeus in Athens, Greece.
In July 2003, she performed at the Ravinia Chicago Symphony Orchestra Gala with Bobby McFerrin and Denyce Graves. In 2006, she and James Ingram sang the song "They Won't Go When I Go" in a Tribute to Stevie Wonder and she began including Wonder's music in her recitals. In October 2007, at a fundraiser for the Keep a Child Alive Charity, Kathleen Battle and Alicia Keys performed the song "Miss Sarajevo" written by U2's Bono.
On April 16, 2008, she sang an arrangement of the Lord's Prayer for Pope Benedict XVI on the occasion of his papal visit to the White House. This marks the second time she sang for a pope.
Later that year, she performed "Superwoman" on the American Music Awards with Alicia Keys and Queen Latifah. Since that time she has appeared in the occasional piano-voice recital, including a recital of works by Schubert, Liszt, and Rachmaninoff in Costa Mesa, California accompanied by Olga Kern (February 2010) and a recital in Carmel, Indiana, accompanied by Joel A. Martin (April 2013).
After a 22-year absence from the Metropolitan Opera House, Kathleen Battle performed a concert of spirituals at the Met in November 2016.
Hire Kathleen Battle for your party or event!
Kathleen Battle may be available for your next special event!
Book Kathleen Battle, now!
For other great suggestions for booking music acts, look here.

For more suggestions, proceed to the next page.
Click here --
Classical Music Roster
Or, click on one of the below links --
Music Menu
Fast Index
Entertainers Directory
Home