Visit new page >>>
KESHA
How To Book KESHA For Your Event!
Kesha may be available for your next special event!



Hits include: "Blah Blah Blah",
"Take It Off", "C'mon", "Cannibal",
"We R Who We R", "Blow", "Sleazy",
"Ki$$ N Tell", "Crazy Beautiful Life",
"Die Young", "Crazy Kids", "TiK ToK",
"Your Love Is My Drug", "Woman",
"True Colors", "This Is Me",
"Learn to Let it Go", "Praying".
How to Hire KESHA For Your Event!
Popular requests:
BOOKING FEE (booking price, booking cost).
Kesha Rose Sebert (born March 1, 1987), formerly stylized as Ke$ha, is an American singer and songwriter. In 2005, at age 18, Kesha was signed to Kemosabe Records. Her first major success came in early 2009 after she was featured on American rapper Flo Rida's number-one single "Right Round".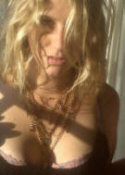 Hire Kesha for your festival or concert plans!
Kesha's music and image propelled her to immediate success. She has earned two number-one albums on the US Billboard 200 with Animal (2010) and Rainbow (2017), and the top-ten records Warrior (2012) and High Road (2020). Kesha has attained ten top-ten singles on the US Billboard Hot 100, including "Tik Tok", "Blah Blah Blah", "Your Love Is My Drug", "Take It Off", "Blow", "Die Young", "My First Kiss" with 3OH!3, "We R Who We R", "Right Round" with Flo Rida, and "Timber" with Pitbull. Her 2009 single, "Tik Tok", was the best-selling digital single in history, selling more than 14 million units internationally, until surpassed in 2011.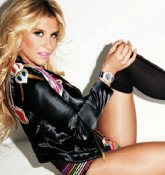 Hire Kesha for your company's special event!
Kesha has also co-written songs for other artists, including "Till the World Ends" (2011) for Britney Spears and songs for Ariana Grande, Miley Cyrus, and Miranda Cosgrove. In 2008, Kesha appeared in the video for her friend Katy Perry's single "I Kissed a Girl", and sang background vocals for Britney Spears' "Lace and Leather". Kesha was also featured on two top ten singles by musician Taio Cruz and electropop duo 3OH!3.
She was a supporting act on the summer North American leg of Rihanna's Last Girl on Earth Tour and was awarded Best New Act at the 2010 MTV Europe Music Awards. Kesha also was featured on the remix of the song, "Till the World Ends", along with rapper Nicki Minaj. After meeting Kesha at the 2010 Grammy Awards and guesting at a number of her concerts, rock singer Alice Cooper asked her to write lyrics for and vocally perform as a devil character on their duet track, "What Baby Wants", on Cooper's album, Welcome 2 My Nightmare (2011).
In July 2013, The Flaming Lips stated their intention of releasing a full-length collaborative album with Kesha, called Lipsha. On October 7, 2013, Kesha and Pitbull released a collaboration, "Timber", which became an international commercial success and Kesha's third number-one and tenth top-ten single on the Billboard Hot 100.
Kesha wrote or co-wrote every song on her first two albums and considers herself a songwriter primarily, writing for artists including Britney Spears and Miley Cyrus. Along with a mezzo-soprano voice, she possesses a "strong, sneering vibrato" with a distinct yodel-like quality to her voice.
Her vocal technique has led her to be credited as a rapper, a topic she disagreed with until fellow rappers André 3000, Wiz Khalifa, and Snoop Dogg endorsed her.
Rock icons The Flaming Lips, Iggy Pop, and Alice Cooper have collaborated with Kesha, endorsing her as a rock singer.
Kesha has been influenced by various genres and artists, such as Madonna, Queen, the Rolling Stones, the Killers, Neutral Milk Hotel, the Black Eyed Peas, Gwen Stefani, Casiotone for the Painfully Alone, Janet Jackson, Michael Jackson, Gary Glitter and Beck have all influenced her music. For her first headlining tour, Kesha wanted to emulate the stage theatrics of Iggy Pop.
Hire Kesha for your party or event!
Kesha may be available for your next special event!
Book Kesha, now!
For other great suggestions for booking music acts, look here.

For more suggestions, proceed to the next page.
Click here --
Rock Music Roster
Or, click on one of the below links --
Music Menu
Fast Index
Entertainers Directory
Home