Visit new page >>>
KID CUDI
How To Book KID CUDI For Your Event!
Kid Cudi
(kuddy)

may be available for your next special event!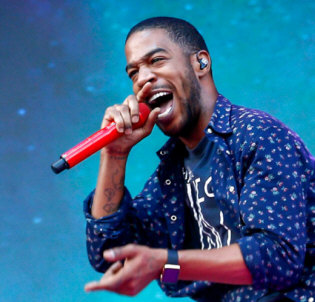 Hits include: "Day 'n' Nite",
"Make Her Say", "Erase Me",
"Pursuit of Happiness (Nightmare)",
"Just What I Am", "Marijuana",
"King Wizard", "Mr. Rager",
"Immortal", "Ashin' Kusher",
"Scott Mescudi Vs. The World",
"Rose Golden", "Mojo So Dope",
"Revofev", "Symphonies", "Girls",
"Up, Up & Away", "Surfin'",
"By Design", "Swim In The Light",
"Frequency", "Baptized In Fire",
"Soundtrack 2 My Life", "The Scotts",
"The Adventures of Moon Man & Slim Shady".
How to Hire KID CUDI For Your Event!
Popular requests:
BOOKING FEE (booking price, booking cost)
.
Grammy Award winning Scott Ramon Seguro Mescudi (born January 30, 1984), also known by his stage name Kid Cudi, is an American rapper, singer, songwriter, record producer, actor, and fashion designer. Cudi has sold more than 22 million certified records in the United States and has won two Grammy Awards from five nominations.
He has worked with numerous prominent artists spanning several different genres in the music industry, namely Jay-Z, Eminem, Kendrick Lamar, David Guetta, Steve Aoki, MGMT, Mary J. Blige, Shakira, Ariana Grande and Michael Bolton, among others.
Hire Kid Cudi for your festival or concert plans.
Following the release of his debut single "Day 'n' Nite", which he initially self-published on his MySpace page. The song went on to become a worldwide hit and served as the catalyst to record his first official full-length project, a mixtape titled A Kid Named Cudi (2008). The album caught the attention of high-profile musician Kanye West.
In 2009, Kid Cudi's commercial debut single was later re-mastered and featured on his seminal debut album, Man on the Moon: The End of Day, which was certified quadruple platinum by the Recording Industry Association of America (RIAA). The album also included the singles "Make Her Say" (featuring Kanye West and Common) and "Pursuit of Happiness" (featuring MGMT and Ratatat), the latter of which achieved diamond status (10x platinum) by the RIAA.
In 2010, Cudi released his second album, Man on the Moon II: The Legend of Mr. Rager, which also attained platinum status and features the singles "Erase Me" (featuring Kanye West) and "Mr. Rager".
In 2016, the release of his sixth solo album Passion, Pain & Demon Slayin', was supported by the lead single "Surfin'" (featuring Pharrell Williams).
In 2018, Cudi's joint album with Kanye West, under the eponymous name Kids See Ghosts, was met with widespread critical acclaim.
In April 2020, Kid Cudi earned his first number-one song on the US Billboard Hot 100 chart with "The Scotts", alongside fellow American rapper Travis Scott. His seventh album, Man on the Moon III: The Chosen (2020), was highly acclaimed and a commercial success, having been certified gold by the RIAA.
In 2022, Cudi issued his eighth album, Entergalactic, coinciding with the release of a adult animated special of the same name inspired by the album, which was critically praised.
His discography includes eight studio albums, one compilation album, one box set, three extended plays (EPs), one mixtape, 32 singles (including 15 as a featured artist), eight promotional singles and 32 music videos.
Hire Kid Cudi for your party or event!
Kid Cudi may be available for your next special event!
Book Kid Cudi, now!
For other great suggestions for booking music acts, look here.
Listen to music:
YouTube Music | Spotify

For more suggestions, proceed to the next page.
Click here --
Rap Music Roster
Or, click on one of the below links --
Music Menu
Fast Index
Entertainers Directory
Home