How To Book Entertainment For Your Event
The Kooks may be available for your next special event!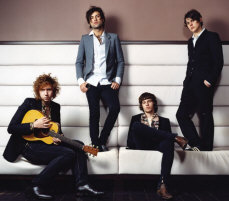 Hits include: "Always Where I Need To Be",
"Ooh La", "She Moves In Her Own Way",
"Shine On", "Sofa Song", "Do You Wanna",
"Junk of the Heart (Happy)", "Bad Habit",
"Naive", "How'd You Like That".

Booking The Kooks:
Serious requests only.
For more suggestions, proceed to the next page.
Click here --
Alternative Music Roster
Or, click on one of the below links --
Music Menu
Fast Index
Entertainers Directory
Home