How To Book Entertainment For Your Event
Kutless may be available for your next special event!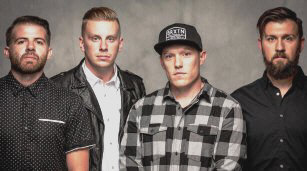 Hits include: "What Faith Can Do",
"Everything I Need", "Remember Me",
"This is Christmas", "Amazed",
"Carry Me To The Cross", "Complete",
"Ready For You", "All Who Are Thirsty",
"I Do Not Belong", "Need", "Even If",
"It Came Upon A Midnight Clear",
"It's Like Me", "Mary Did You Know",
"Promise Of A Lifetime", "Believer",
"We Fall Down", "If It Ends Today",
"Beautiful", "Draw Me Close",
"You Alone", "Never Too Late",
"God Of Wonders", "In Jesus' Name",
"Strong Tower", "Bring It On".

Booking Kutless:
Serious requests only.
For more suggestions, proceed to the next page.
Click here --
Christian Music Roster or Alternative Music Roster
Or, click on one of the below links --
Music Menu
Fast Index
Entertainers Directory
Home