How To Book LA BANDA EL RECODO For Your Event!
La Banda El Recodo may be available for your next special event!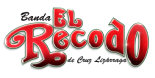 Hits include: "Consecuencia De Mis Actos",
"Tomame O Dejame", "Te Presumo",
"No Me Se Rajar", "Me Gusta Todo De Ti",
"Para Toda La Vida", "Sin Respiración",
"La Mejor de Todas", "Te Quiero A Morir",
"Aca Entre Nos", "Cada Vez Te Extraño Mas",
"Delante De Mi", "Dime Que Me Quieres",
"Yo Sé Que Te Acordaras", "Todo Tuyo",
"No Hay Novedad", "Las Vias Del Amor",
"Deja", "Que Mas Quisiera", "Tus Palabras",
"Que Bonito", "Que Te Ruegue Quien Te Quiera",
"Pena Tras Pena", "Y Llegaste Tu",
"Vas A Llorar Por Mi", "Entonces Que Somos",
"La Gran Pachanga", "Si No Es Contigo".
How to Hire BANDA EL RECODO For Your Event!
Popular requests:
BOOKING FEE (booking price, booking cost).
Banda Sinaloense El Recodo de Cruz Lizárraga, often referred to simply as Banda El Recodo, is a Mexican banda formed in Mazatlán, Sinaloa in 1938; it has been under the direction of the Lizárraga family. Banda El Recodo has recorded with popular artists such as José Alfredo Jiménez and Juan Gabriel.
The ensemble consists of four clarinets, three trumpets, a tambora, a snare drum set with cowbells & cymbals, a sousaphone, three trombones, two tenor horns (referred to as saxores, armonías or charchetas in Mexico), and two vocalists.
In 1989, Banda El Recodo officially incorporated a vocalist into their line-up. Prior to this year, Banda El Recodo and most other brass bandas recorded almost exclusively instrumentals. Banda El Recodo had previously provided the music on certain albums for solo artists, such as José Alfredo Jiménez and Manolo Velarde.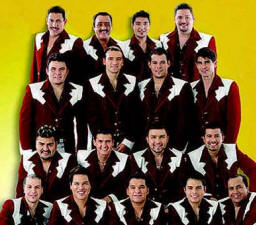 Hire Banda El Recodo for your festival or concert plans.
They were the first Mexican brass banda to perform in Europe, Asia, Africa, Australia, North and South America. They were also the first Mexican band to play in the US State of Hawaii.
They are the only band to win the Latin Grammy nine times. In 2003, Banda El Recodo became the first Mexican band to be invited to perform at The Latin Grammy Awards, repeating their performance in 2008, 2010, 2015 and 2017, which made the Mexican band with the most participation in these awards.
They have received 12 "Premios Lo Nuestro" in their career, becoming the band with more awards in its genre.
They are winners of five Billboard Awards throughout their career in the categories "Album of the Year," "Song of the Year" and "Master Tone."
They are five-time winners of Premios Oye. They are winners of Premios Bandamax, where they also received the special award "Productor y Visionario de La Música Regional."
In 1999, Banda El Recodo performed at the Plaza de Toros México in Mexico City, which was attended by more than 50,000 fans. Tickets were sold out three days prior to the day of their performance.
In 2000, Banda El Recodo gathered 135,000 people at Mexico City's Zócalo.
Banda El Recodo surprised once again on 19 July 2015, by performing in Madrid, Spain. Two thousand people gathered at the Circo Price in Madrid to dance, sing and delight themselves with every song of Banda El Recodo. These were also the songs that several years prior had taken them to the Old Continent before any other banda. That eventful night was full of surprises, which included a duet with the famous David Bustamante, a prominent singer in Spain.
2016 was a big year for Banda El Recodo, the band was once again nominated for the sixth time for an American Grammy. Their successful album "Raíces" took them to their 9th Latin Grammy. In 2016, they also achieved enormous popularity with the songs "Mujer Mujer" and "Vale la Pena."
Hire Banda El Recodo for your party or event!
Banda El Recodo may be available for your next special event!
Book Banda El Recodo, now!
For other great suggestions for booking music acts, look here.

For more suggestions, proceed to the next page.
Click here --
Latin Music Roster
Or, click on one of the below links --
Music Menu
Fast Index
Entertainers Directory
Home