How To Book LeANN RIMES For Your Event!
LeAnn Rimes may be available for your next special event!



How to Hire LEANN RIMES For Your Event!
Popular requests:
BOOKING FEE (booking price, booking cost)
.
GRAMMY AWARD winning Margaret LeAnn Rimes Cibrian is an American singer, songwriter and actress. She originally rose to success as a country music artist at age 13 with 1996's "Blue". She has since crossed over into pop, contemporary Christian, and other musical genres.
Rimes has placed more than 40 singles on international charts since 1996. In addition, she has sold more than 37 million records worldwide, with 20.8 million album sales in the United States according to Nielsen SoundScan. BILLBOARD ranked her number 17 in terms of sales success in the 1990–2000 decade.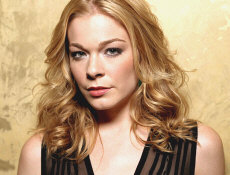 Hire LeAnn Rimes for your festival or concert plans.
She was born in Jackson, Mississippi, and before she was two, she was belting out songs like "You Are My Sunshine" and "Getting To Know You." By age five, she told her parents that she wanted to pursue a life in show business – and pursue she did.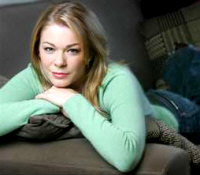 Hire LeAnn Rimes for your special event or occasion.
By age seven, LeAnn made her stage debut in a Dallas musical production of "A Christmas Carol" and soon after the preteen powerhouse was singing "The Star Spangled Banner" at Dallas Cowboy games and opening for Randy Travis. By age 11, LeAnn recorded her first album, "All That," which was released on a small, independent label. The fateful LP featured an early version of what would become her signature song, "Blue." In 1996, LeAnn Rimes recorded and released her remarkable major label debut album, "Blue."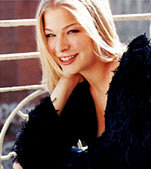 Hire LeAnn Rimes to entertain at that special anniversary.
In the following year, she released "You Light Up My Life - Inspirational Songs," which debuted simultaneously on three Billboard Magazine charts (Pop, Country and Contemporary Christian) a feat never before achieved by a Country artist. In early 1997, she subsequently released, "The Early Years: Unchained Melody" a compilation of her compelling early work. 1997 also garnered another massive hit for the young superstar with the release of "How Do I Live" which set a record by remaining #1 on Billboard Magazine's Hot 100 chart for 69 weeks.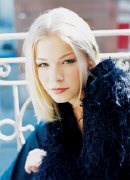 - Hire LeAnn Rimes -
1997 was a year that was marked with more than stratospheric record sales and exciting new creative ventures for the young, rising star. It was punctuated with numerous prestigious awards including an American Music Award, two GRAMMYS – including Best New Artist (marking the first time a Country artist ever captured that honor), three Academy of Country Music Awards, a TNN Music City News Award, a CMA Horizon Award, four Billboard Music Awards and the prestigious international honor of the BBC's Rising Star award.
In 1999, LeAnn released a self-titled CD, "LeAnn Rimes," which featured her unique interpretations of 11 Country standards including; "Crazy," "I Fall to Pieces," "Leavin' On Your Mind," "Don't Worry" and "Me & Bobby McGee" along with six additional classics and the smash hit single, "Big Deal."
Another highlight of 1999 for Leann was performing "Written in the Stars," a duet with Elton John from his Aida album, on the People's Choice Awards, The Tonight Show, Late Night with David Letterman and the Today Show. She also served as Good Morning America's celebrity host for the American Music Awards in January.
In 2008, Rimes joined Kenny Chesney on his Poets and Pirates Tour, along with Brooks & Dunn, Keith Urban, Sammy Hagar, Gary Allan, Big & Rich, and Luke Bryan. Around the same time, she collaborated with Joss Stone for a CMT Crossroads special aired in fall 2007.
In 2011, Rimes released her twelfth studio collection called Lady & Gentlemen. Co-produced by Vince Gill, the disc contained a set of classic country songs originally made successful by male artists that Rimes re-recorded from a female perspective. The album's cover of John Anderson's "Swingin'" was nominated for a Grammy award.
Rimes celebrated her 25th year in the music industry with a special CMT Crossroads episode featuring Carly Pearce, Brandy Clark, Ashley McBryde and Mickey Guyton airing on April 14, 2022.
Rimes has credited performers of different musical styles as career influences, including Alanis Morissette, Reba McEntire, Wynonna Judd, Judy Garland, Barbra Streisand and Whitney Houston.
Her songs and albums have surpassed the multi-platinum mark with a deftness that is usually reserved for seasoned veterans and her voice has a youthful maturity to it that lends a beauteous tone and melody to her work.
Awards include --
| | | |
| --- | --- | --- |
| American Music Awards | Favorite New Artist | 1997 |
| CMA | Horizon Award | 1997 |
| TNN/Music City News | Star of Tomorrow -- Female | 1997 |
| GRAMMY | Best Female Country Vocal Performance | 1996 |
| Academy of Country Music | Song of the Year | 1996 |
| Academy of Country Music | Single of the Year | 1996 |
| Academy of Country Music | Top New Female Vocalist | 1996 |
| GRAMMY | Best New Artist | 1996 |
Hit songs include --
How Do I Live
One Way Ticket (Because I Can)
I Need You
Something's Gotta Give
Can't Fight the Moonlight
Probably Wouldn't Be This Way
Rockin' Around The Christmas Tree
Unchained Melody
Commitment
Looking Through Your Eyes
On the Side of Angels
Nothing 'Bout Love Makes Sense
The Light in Your Eyes
Big Deal
Life Goes On
And It Feels Like
Nothin' Better To Do
Some People
Good Friend And A Glass Of Wine
Swingin'
Give
Crazy Women
Hire LeAnn Rimes for your party or event!
LeAnn Rimes may be available for your next special event!
Book LeAnn Rimes, now!
For other great suggestions for booking music acts, look here.

Genre: Country
Genre: Rock 1
Styles:
.Adult Contemporary. / AdultContemporary
.Contemporary Country. / ContemporaryCountry
.Pop. / xPop
.Contemporary Pop/Rock. / ContemporaryPopRock


Years active:
x90s, x00s, x10s, x20s
1990-present

Born: ..in Mississippi / born nMississippi
Born: ..in Jackson / born JacksonMS
Born: Aug 28, 1982

Raised: ..in Texas / nTexas
Raised: ..in Garland / GarlandTX

Based: ..in US