Visit new page >>>
LECRAE
How To Book LECRAE For Your Event!
Lecrae may be available for your next special event!



Hits include: "All I Need Is You",
"Say I Won't", "Fear", "Messengers",
"Welcome To America", "Timepiece",
"Round Of Applause", "Let It Whip",
"I'm Turnt", "The Fever", "Anomaly",
"If I Die Tonight", "Good, Bad, Ugly",
"Dirty Water", "Wish", "Background",
"Outsiders", "Deep End","Give In",
"Nuthin'", "Fuego", "Spread the Opps",
"I'll Find You", "Broke", "Fear Not",
"Get Back Right", "River of Jordan",
"Coming In Hot", "Drown", "Broken",
"Runners", "Blessings", "Set Me Free".
How to Hire LACRAE For Your Event!
Popular requests:
Booking fee, booking price, or booking cost.
GRAMMY AWARD winning Lecrae Devaughn Moore is an American rapper, singer, songwriter, record and film producer, record executive, actor, and entrepreneur.
Lecrae's debut recording, Real Talk, was released in 2004 through Reach Records. His third solo album, Rebel, released in 2008, became the first Christian hip-hop album to reach No. 1 on the Billboard Gospel chart. Rehab followed in 2010.
Lecrae began attracting mainstream attention when he performed at the 2011 BET Hip Hop Awards Cypher and appeared on the Statik Selektah song "Live & Let Live" from Population Control.
Hire Lecrae for your festival or concert plans.
On May 10, 2012, Lecrae released his first mixtape, Church Clothes, which was hosted by Don Cannon. Considered his breakthrough into mainstream hip-hop, the mixtape was downloaded more than 100,000 times in less than 48 hours.
On September 4, 2012, his sixth studio album, Gravity, came out, and has been called the most important album in Christian hip-hop history by Rapzilla and Atlanta Daily World. The album debuted as the best-selling album overall in the iTunes Store, No. 3 on the Billboard 200 and won the Grammy Award for Best Gospel Album at the 2013 Grammy Awards, marking the first time that a hip-hop artist received this award.
On September 9, 2014, Lecrae released his seventh album, Anomaly. It debuted at No. 1 on the Billboard 200 with 88,587 copies sold through the first week, the first album to top both the Billboard 200 and the Gospel chart simultaneously.
On January 15, 2016, he released a third mixtape, Church Clothes 3, an eighth studio album, All Things Work Together, on September 22, 2017, and a ninth studio album, Let the Trap Say Amen, a collaborative project with Zaytoven, on June 22, 2018.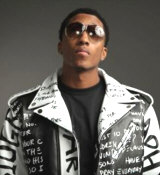 Hire Lecrae for your very special event or occasion.
His tenth studio album, Restoration, was released on August 21, 2020.
In November 2021, Lacrae performed in Atlanta Georgia along with others, including NLE Choppa, City Girls, Joey Bada$$, Rick Ross, G Herbo, Jeezy, Milano, Slim Thug, Offset, Rubi Rose and Killer Mike.
His discography includes consists of 11 studio albums, two of which were collaborative, four mixtapes, two extended plays, one of which was collaborative, 114 singles, including 63 as a featured performer, 67 music videos, including 31 as a featured performer, and 86 guest and other appearances.
Hire Lecrae for your party or event!
Lecrae may be available for your next special event!
Book Lecrae, now!
For other great suggestions for booking music acts, look here.
Listen to music:
YouTube Music | Spotify

For more suggestions, proceed to the next page.
Click here --
Rap Music Roster or Gospel Music Roster
Or, click on one of the below links --
Music Menu
Fast Index
Entertainers Directory
Home