Visit new page >>>
LIFEHOUSE
How To Book LIFEHOUSE For Your Event!
Lifehouse may be available for your next special event!



Hit songs include: "All In",
"Halfway Gone", "First Time",
"Hanging By a Moment", "Blind",
"Whatever It Takes", "Storm",
"Sick Cycle Carousel", "Spin",
"You And Me", "Take Me Away",
"It Is What It Is", "Broken",
"Breathing", "Falling In",
"Between The Raindrops",
"Hurricane".
How to Hire LIFEHOUSE For Your Event!
Popular requests:
BOOKING FEE (booking price, booking cost)
.
Lifehouse is an American rock band from Los Angeles, California.
Lifehouse is the brainchild of singer-songwriter-guitarist Jason Wade, who started the band (originally called BLYSS) in 1996 with bassist Sergio Andrade. Lifehouse is based in Los Angeles, where Wade settled after stints in Portland and Seattle. Their discography includes seven studio albums, three extended plays, one DVD, and sixteen singles.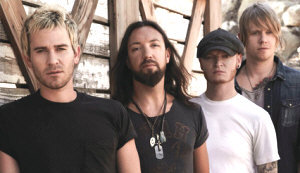 Hire Lifehouse for your festival or concert plans!
This once obscure Los Angles band scored a #1 hit on Billboard's Modern Rock Tracks chart, with first radio cut "Hanging By A Moment," only 10 weeks after the release of their debut album, the now-double-platinum No Name Face. The disc was produced by Ron Aniello (Jude, Kendall Payne, Shannon McNally) and recorded in Los Angeles at Ocean Way and Panembriello studios, Aniello's own facility. It was mixed by Brendan O'Brien (U2, Rage Against The Machine, Stone Temple Pilots, Pearl Jam).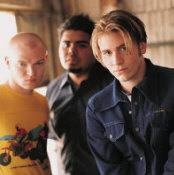 Hire Lifehouse for your company's special event!
Jason Wade – whose mother sang and played guitar with a folk-pop trio in the '70s – got his first guitar and began writing songs at 12, after his parents split up. Among his influences are Pearl Jam, Nirvana, Paul Simon and The Beatles. Many of Wade's lyrics address issues of self-discovery and spiritual seeking, areas of exploration that have further bonded him to his fans. He views the name of the band as a metaphor for his music.
In 2000, No Name Face met significant commercial success and established the band, and eventually would sell in excess of four million copies worldwide. This was in part due to the success of "Hanging by a Moment", Lifehouse's first commercial single. Due to the charisma and talent of frontman Wade, DreamWorks Records' focus was primarily on him. "Hanging by a Moment" was the third song in chart history to be named the "No. 1 Song of the Year" on the Billboard Hot 100 despite not having reached No. 1 on any weekly Billboard Hot 100 survey (after Sam the Sham & The Pharaohs' "Wooly Bully" in 1965 and Faith Hill's "Breathe" in 2000).
Shortly after a long tour for No Name Face, Lifehouse reentered the studio to cut their second album, Stanley Climbfall. The album's initial success was short-lived and its singles, 2002's "Spin" and 2003's "Take Me Away", were vastly overshadowed by the success of the first album.
On June 19, 2007, their fourth album entitled Who We Are, was released. The album features Wade, Woolstenhulme and Soderberg as its lineup, and "rocks a little harder" than their previous album, according to the band. The album's release was followed by a tour with The Goo Goo Dolls and Colbie Caillat, which began June 15 at the Dodge Theatre in Phoenix, AZ.
On July 6, 2004, they went to Maryland to begin work on their eponymous third album, spending less than two months in the studio to record thirteen songs produced by John Alagia. Lifehouse was released on March 22, 2005
On January 27, Billboard.com revealed a new album title Out of the Wasteland and published the official standard-edition track list of the album, giving an official release date of May 19, 2015. The album was released online and in stores on May 26, 2015 and debuted at number one on the Independent Albums chart.
On June 19, a special Target edition was made available with four bonus tracks. The band was to begin touring in support of the album as an opening during the second North American leg of the No Fixed Address Tour, before the tour was cancelled due to the health of headlining band Nickelback's lead singer, Chad Kroeger. A European headlining tour commenced on September 15, 2015, in Amsterdam, with extra dates added due to high demand.

In June 2017, the band released their first Greatest Hits compilation, featuring all 17 of their radio singles to date in chronological order, plus one non-single that still charted on radio. Lifehouse spent the summer of 2017 touring throughout the United States and Canada with Switchfoot in support of the album. It marked the first North American tour by the band since 2011. During the tour, Wade teamed up with Switchfoot's Jon Foreman, to help raise funds for Houston's Hurricane Harvey victims through the track called "Shine Like Gold".

In early 2018, Lifehouse toured with Collective Soul across South Africa.
The band's sonic character has been compared to that of Live and Matchbox Twenty. They separate themselves from the pack, however, with Jason's sonorous vocals and a finely calibrated sense of dynamics. The players move fluidly from solid electric rock to more pensive, acoustic sounds. Lifehouse's songs resonate for listeners in either setting, a point Wade has made with numerous solo acoustic performances.
Hire Lifehouse for your party or event!
Lifehouse may be available for your next special event!
Book Lifehouse, now!
For other great suggestions for booking music acts,
look here.

Genre: Rock 3
Styles:
.Adult Alternative Pop/Rock. / AdultAlternativePopRock
.Post-Grunge. / PostGrunge
.Alternative Pop/Rock. / AlternativePopRock
.Alternative/Indie Rock. / AlternativeIndieRock


Years active:
x90s, x00s, x10s, x20s
1996-present

Formed: ..in California / formed nCalifornia
Formed: ..in Malibu / formed MalibuCA
Formed: in 1996

Based: ..in US
Based: ..in California / based nCalifornia
Based: ..in Los Angeles / based LosAngelesCA