How To Book Bow Wow For Your Event
Bow Wow may be available for your next special event!
The story of Bow Wow (formerly known as Lil' Bow Wow) is a truly remarkable tale. Not just another kid rapper, Bow Wow is the new millennium's prince of hip-hop. Known as Shad by his friends, this Columbus, Ohio, native is known for rapping 16 consecutive bars of pure rhyme – sharper and faster than rappers from both the old and new school.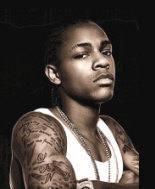 Bow Wow is a veteran in the rap game. At age 6, the young rapper made his first stage appearance on the Chronic Tour, where he impressed rapper Snoop Dogg with talent well beyond his age. Called back to Snoop's dressing room a few hours later, he was dubbed Lil' Bow Wow by Snoop, and hired as the opening act for the tour.
Since then, Bow Wow has already made guest appearances on Snoop Dogg's "Doggystyle," Will Smith's "Wild Wild West," and Jermaine Dupri's "Big Momma's House."
He has been featured in a number of magazines, including Esquire, Vibe, and People. His photo has even been spread on millions of free book covers that Dr. Pepper produced for schools.
"He reminds me of a young Michael Jackson," says Dupri of his charge. "When Michael was 6 or 7 years old, he was so mature when it came to his work. But when he was off the stage he was 100% a child. Bow Wow is a real little kid, but when it's time to work he transforms into a grown person. He's one of those gifted children."
Dupri considers Bow Wow as gifted as Kris Kross, his first teen discovery, so he expects big things to come from "Beware of Dog," Lil' Bow Wow's So So Def/Columbia debut disc, which features Dupri, Da Brat and more surprise guests. Dupri and Da Brat have penned profanity-free lyrics for Bow Wow because, as Dupri explains, "These days in rap, kids don't have any role models. I knew it was time for him to come out because little girls from 11 to 16 don't have anybody that they can claim as their own. Nobody is putting time into making an artist for them. I want Bow Wow to represent a young black superstar."
It's a throne Bow Wow is willing, ready and able to accept. With his neat cornrows and his platinum and diamond Mickey Mouse pendant (a gift from Dupri) swinging around his neck, he's got the hip-hop superstar look down pat. His upbeat tracks will have people bopping their heads and bouncing from beginning to end.
His 2000 debut CD, "Beware of Dog," has been certified double platinum (2 million sold).
Hit songs include --
Bounce With Me
Bow Wow (That's My Name)
I'm A Flirt
Let Me Hold You
Like You
Shortie Like Mine
Outta My System
Fresh Azimiz
Girlfriend
Let's Get Down
Ghetto Girls
My Baby
Take Ya Home
Hey Baby (Jump Off)
Basketball
Puppy Love
Thank You
Bow Wow may be available for your next special event!

Genre: Rap
Styles:
.Dirty South. / DirtySouth
.Pop-Rap. / PopRap


Years active:
x00s, x10s, x20s

Born: ..in Ohio / born nOhio
Born: ..in Columbus / born ColumbusOH
Born: Mar 9, 1987

Based: ..in US
Based: ..in Georgia / based nGeorgia
Based: ..in Atlanta / based AtlantaGA