Richard De La Font Agency, Inc.
Legendary 5-Star Service and Reputation
Providing Excellence in Entertainment Since 1970

Booking Lil' Kim - book rap music artists
Book Lil Kim, Kimberly Jones
East Coast Rap, Pop-Rap, Gangsta Rap,
Dirty Rap, Hardcore Rap

Booking Information
About This Company
Rap Music Roster | Music Menu
Fast Index | Home | Search
Printable Page
---
How To Book LIL KIM For Your Event!
Lil' Kim may be available for your next special event!



After strolling down the cracked boulevards of Bed-Stuy, Brooklyn - looking ghetto-queen lean and chocolate-wine fine - the mack momma who answers to the name Lil' Kim (Kimberly Denise Jones) is rocking rugged on her Undeas/Big Beat/Atlantic debut disc, "Hardcore." The lieutenant for Junior M.A.F.I.A., Kim has already been heard on the group's gold-selling album, "Conspiracy," and completed cool cameos on singles by Skin Deep, the Isley Brothers, Mona Lisa, and Total, in addition to dropping a cut on the hot, gold-certified motion-picture soundtrack to "High School High."
"The solo project was a lot harder to do because I wrote it all," says Kim. "Plus I was going through a lot of drama... business and personal. I'm real pleased with how everything turned out though. What made it all possible is my faith in God."
With a voice as sweet as syrup and lyrics that are as wild as a Vanessa Del Rio flick, the diminutive diva backs the tracks layered by producers Sean "Puffy" Combs, Jermaine Dupri, Stevie J., Nashiem, Prestige, High Class, and Cornbread. "I like ghetto-melodic beats with lots of bass, guitars and piano," states Kim.
Unlike other female MCs who drop PC verses, Kim crashes through the rap-scapes with a rawness that is rare. She's honest in her explorations of sexual freedom, and - although she's been attacked by hip-hop conservatives for being too nasty - she flexes the female liberation that a generation of women fought for not so long ago. "I'm a very sexual person," insists Kim, "and what I'm revealing on my album is my personality and experiences."
"Big Momma Thang," which features that black Roc-A-Fella, Jay-Z, bites back at some of the pesky insects annoying Kim. The song "M.A.F.I.A. Land," meanwhile, shines a light on how Lil' Kim rolls and who she hangs with. "I used to associate a lot with girls," she says. "But they were always talkin' a whole lotta he-say-she-say, getting into trouble and taking me along. Now I hang with my niggas, especially Biggie Smalls, who I owe 85% of my career to; he's the one that gave me and the rest of Junior M.A.F.I.A. our shot at stardom."
Another cut, "Spend A Little Doe," details a past relationship with an ungrateful hustler, who gave Kim up to the cops when a street situation got hot. Then there's "No Time," which opens with the Moet-cool of Puffy's smoky voice. The song is the latest player's anthem in the lexicon of GQ. With a beat that bounces like a pimp with a bullet in his leg, "No Time" is the perfect soundtrack for ghetto femme fatales, Rolex-staring like black cats in the darkness.
Born in Brooklyn, Kim lived ghetto-comfortable with her mom and dad until she was 9. At that age her parents split up and she moved in with her father. But, she recalls, "things started getting bad and he kicked me out." She lived with friends and turned to the streets for sustenance. "I always loved music, though, and when Biggie found out I could rhyme he helped put me on," she says.
Lil' Kim introduced herself to the world on the Junior M.A.F.I.A. single "Player's Anthem" and was also featured on the group's follow-up "Get Money." With pinches of inner-city street ego slipping from her crimson-hued lips and lots of sexually-spiced subject matter (hot as a gushing volcano), Kim refuses to be restricted by the repressed minds who judge her style. Much like a black female haunted by the ghost of Henry Miller, Kim fashioned "Hard Core" as an exotic black-light soundtrack that busts through the barriers of uncut funk and censored language.
Whether hanging with her homies or dropping phat lines, Lil' Kim ushered in a new style for female wild childs to follow. "I'm gonna keep doin' what I'm doin' cuz it's workin'," she says.
Hit songs include --
Magic Stick
No Time
Not Tonight
No Matter What They Say
The Jump Off
How Many Licks?
Lighters Up
In The Air Tonite
Whoa
Thug Luv
Shut Up
Download
Lil' Kim may be available for your next special event!
Watch videos
YouTube

Genre: Rap
Styles:
.East Coast Rap. / EastCoastRap
.Pop-Rap. / PopRap
.Gangsta Rap. / GangstaRap
.Dirty Rap. / DirtyRap
.Hardcore Rap. / HardcoreRap


Years active:
x90s, x00s, x10s, x20s
1994-present

Born: ..in New York / born nNewYork
Born: ..in New York City / born NewYorkNY
Born: ..in Brooklyn / born BrooklynNY
Born: Jul 11, 1975

Based: ..in US
---
Concert Schedule – by Ticketmaster
Concert Schedule – by Live Nation

---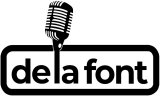 Booking Information
Music Menu
Fast Index | Home | Search
Frequently Asked Questions About How To Hire LIL KIM for a private party or special event.
HOW TO BOOK LIL KIM?
(i.e., how to hire LIL KIM for an event)
You are currently on the official site of De La Font Agency. For more than 50 years, we have successfully helped official talent buyers around the world secure quality talent.
We welcome the opportunity to be of service to you. Let's do this the right way! Let's save you time and frustration!
Simply click on the "Let's Get Started!" link found on this page. Then, send us your request for booking information.
Include information about your plans for your event and how taking steps to hire LIL KIM (or someone similar) might be of special interest.
If you decide you want to look at other names, simply include your talent-fee budget range and indicate that you want to see who else you might be able to afford with such a budget. We can send you a list of names that are affordable and in the style of music you prefer. We hope to save you time and frustration!
HOW MUCH DOES IT COST TO BOOK/HIRE LIL KIM?
(i.e., what is the booking fee to hire LIL KIM for an event?)
(i.e., what is LIL KIM booking fee to perform at an event?)
Official booking fees for LIL KIM, or any other celebrity, are determined based on a number of factors and may change at anytime without prior notice.

Factors influencing pricing vary and may include date, location, type of event, whether a private party or a public concert, the artist's calendar, whether the artist is on tour or not, how well tickets are selling at the artist's concerts, the current demand for the artist's music, market activity, etc.

As you might expect, the more in-demand the artist is, the more buyers are prepared to pay. Of course, this causes the artist's price to increase as the artist becomes more popular or decrease when becoming less popular.

Exclusive agents with exclusive representation frequently quote a range instead of a specific price, since changes can occur at anytime. Generally, the artist's manager has a role in the decision to accept any particular offer from a talent buyer.

To learn the most current artist's pricing, or the estimated artist's fee for your particular event, simply click on the "Let's Get Started!" link found on this page. Then, send us your request for booking information.
IS LIL KIM AVAILABLE TO WORK MY EVENT?
(i.e., what is LIL KIM's availability?)
To learn the artist's current availability for your special event, simply click on the "Let's Get Started!" link found on this page. Then, send us your request for booking information.

Once we have your event/party information, we will be better able to assist you with putting your entertainment talent booking plans in place as your entertainment consultant. Let's get this done right! We look forward to working with you!
---