Visit new page >>>
LIL WAYNE
How To Book LIL WAYNE For Your Event!
Lil Wayne may be available for your next special event!



How to Hire LIL WAYNE For Your Event!
Popular requests:
BOOKING FEE (booking price, booking cost)
.
Grammy Award winning Dwayne Michael Carter Jr. (born September 27, 1982), known professionally as Lil Wayne, is an American rapper. His career began in 1995, at the age of 12, when he was signed by rapper Birdman, joining Cash Money Records as the youngest member of the label.
Lil Wayne is a young rapping sensation with the New Orleans, Louisiana, USA-based, Cash Money Records label. As a member of the platinum supergroup, The Hot Boys, his distinctive nasal rapping complemented the varied styles of the more experienced members, B.G., Juvenile and Young Turk. The quartet released "Get It How U Live It!!" in 1997, racking up sales of more than 400,000 units without any national exposure. Cash Money's national distribution deal with Universal Records the following year helped expose the Hot Boy$' sophomore collection, "Guerrilla Warfare," to a wider audience.
Hire Lil Wayne for your festival or concert plans.
Lil Wayne made his solo debut in 1999 and came out of the gate with a huge hit, the title track of his platinum-certified album, "Tha Block is Hot."
No one can match the quick wit, lyrical dexterity or down-home Southern charm of Lil Wayne. He is one of the few hardcore reality-rappers that can write rhymes without profanity. When he blesses the microphone, Lil Wheezy, as he is affectionately known in New Orleans, drops words so full of game and street wisdom, that he makes a person wonder how a young boy learned so much game.
"I look at life like an older person," explains the young rapper. "I think five or ten years older because of who I've been with all my life." Born and reared in the 17th Ward community of Hollygrove, a place riddled with violence and poverty, Lil Wayne struggled to do right, but increasingly found himself attracted to the lure of street life. It wasn't long before he put school on hold, where he was a good student earning decent grades, to take up hustling fulltime. Fortunately, he stayed out of big-time trouble.
His second album was 2000's "Lights Out," followed by "500 Degreez" in 2002. In 2004 he released his solo album, "Tha Carter."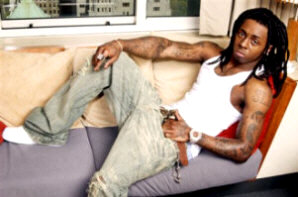 Hire Lil Wayne for your very special event or occasion.
In 2008, Lil Wayne performed at the MTV Video Music Awards with Kid Rock ("All Summer Long"), Leona Lewis ("Misunderstood") and T-Pain ("Got Money") and performed "Lollipop" and "Got Money" on the season premiere of Saturday Night Live.
On June 28, 2016, Carter was one of the main singers in the song "Sucker for Pain", along with Wiz Khalifa and Imagine Dragons, for the DC Comics film, Suicide Squad. X Ambassadors and Ty Dolla Sign were also featured in the song.
In 2019, Lil Wayne performed at Lollapalooza along with others, including Tenacious D, Twenty-One Pilots, Hozier, Madeon, Chevelle, Ariana Grande, and Dean Lewis.
His discography includes thirteen studio albums, one collaborative album, three compilation albums, five extended plays, and twenty-nine mixtapes.
Hits include:
Lollipop
Go D.J.
Got Money
A Milli
Fireman
Hustler Musik
Way of Life
You
Tha Block Is Hot
I'm Me
Shine
Bring It Back
Get Off Tha Corner
Shooter
Comfortable
Mr. Carter
Mrs. Officer
You Ain't Got Nuthin
Right Above It
6 Foot 7 Foot
How to Love
She Will
Mirror
My Homies Still
No Worries
Love Me
Rich As Fuck
Believe Me
Sucker for Pain
Uproar
Don't Cry
Kant Nobody
Hire Lil Wayne for your party or event!
Lil Wayne may be available for your next special event!
Book Lil Wayne, now!
For other great suggestions for booking music acts, look here.

Genre: Rap
Styles:
.Southern Rap. / SouthernRap
.Dirty South. / DirtySouth
Hardcore Rap / HardcoreRap
Pop-Rap / PopRap


Years active:
x90s, x00s, x10s, x20s
1995-present

Born: ..in Louisiana / born nLouisiana
Born: ..in New Orleans / born NewOrleansLA
Born: Sep 27, 1982

Based: ..in US
Based: ..in Florida / based nFlorida
Based: ..in Miami Beach, ..in Fort Lauderdale area / based MiamiBeachFL / based MiamiFL