Liverpool - book Beatles Tribute Bands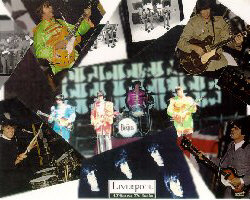 You are invited on a magical trip back to the beginning, where it all started. . . .Liverpool. No, it's not John, Paul, George and Ringo, but this show is as close as you'll ever get to a Beatles reunion. From the mop-topped hair to their Cuban-heeled leather boots, no expense has been spared to duplicate the Fab Four's stage look and equipment.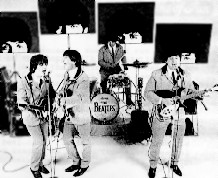 Many hours and "Hard Day's Nights" of devoted industry went into the production of this tribute to the biggest attraction the world has ever known.
An evening with Liverpool includes several costume changes and a list of songs that spans the entire Beatles era from "I Wanna Hold Your Hand" to "Here Comes the Sun."
For your next special occasion, treat yourself to a night of entertainment they will not soon forget. Liverpool. . .the look. . .the sound. . .the songs. . .sit back and enjoy. But be ready to dance and sing along with the lads.
A splendid time is guaranteed for all!!


Liverpool may be available for your next special event.
Contact us!


What Others Say about Liverpool

Music Store – Beatles albums you can buy on-line

Back to Tribute Bands Roster

Back to Music Menu

Fast Index

Home

Genre: Rock 1
Genre: Tribute
Styles:
Rock & Roll
Classic Rock
British Invasion
British Psychedelia
Psychedelic
Merseybeat
Pop/Rock
Britpop
Folk-Rock
Tribute

Based: ..in Missouri

Professional booking requests only.

(Sorry, no exceptions.)

This is not a fan site.

Do you need to print copies?
For a special page designed for printing or e-mailing, click here.
Liverpool
incorrect spelling: liv, live, liver, liverp, liverpo, liverpoo
Consider this your official booking agency web site –
The booking agent who works for you!
rock music booking agents contact information official web site home page website