How To Book LUIS MIGUEL For Your Event!
Luis Miguel may be available for your next special event!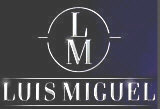 How to Hire LUIS MIGUEL For Your Event!
Popular requests:
BOOKING FEE (booking price, booking cost).
GRAMMY and LATIN GRAMMY award winning Mexican performer Luis Miguel is an international star who is loved for both his well-produced albums and his strong live performances. Since 1990, he has been the most popular performer in Latin America. In the United States, he has become the only Latino artist to have two Spanish language albums, "Romance" and "Segundo Romance" go platinum. Both are comprised of tender South American romantic songs.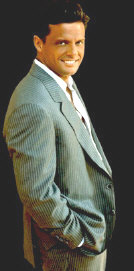 Hire Luis Miguel for your festival or concert plans.
In the U.S., Luis Miguel has earned multiple Grammys. "Segundo Romance" won him one of them. It also earned Miguel a total of 34 platinum records throughout South and Central America in 1995. Follow-up releases included "Musipistas."
In 1996, Luis Miguel was asked to record "Sueña" for Disney's "Hunchback of Notre Dame" soundtrack, which was then included on his new album "Nada Es Igual." He had also previously recorded the hit, "No Se Tú," as the theme for the film, "Speechless."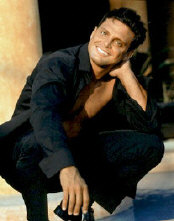 Hire Luis Miguel for your special event!
"Nada Es Igual" was released and sold 1.3 million in a record amount of time, going platinum 30 times over. "Dame," the first single from the album, went to Number #1 within a week on all Spanish-language US radio stations and all radio playlists in Mexico, Central and South America, and Spain.
In the same year, the organizing committee of the Hollywood Walk of Fame honored Luis Miguel with a Star on the famous Hollywood Boulevard. Once again, he broke records for fan attendance.
In October 1996, Luis Miguel undertook his "Tour America 1996" through South America playing Chile, Argentina, Uruguay, Paraguay, Peru and Ecuador and adding for the first time Brazil, where his concerts were highly successful. Luis Miguel became the highest paid Latin artist ever to perform in Las Vegas and he was invited to sing at Caesars Palace televised thirtieth anniversary celebration.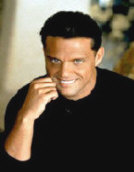 - Hire Luis Miguel -
He co-starred in the film, "Fiebre de Amor," and also appeared on its soundtrack. "Amarte Es un Placer" followed a year later. Miguel's international stardom was again recognized in fall 2000 - he won two Grammys (Male Pop Vocal Performance and Best Pop Album) for "Amarte Es un Placer" at the first annual Latin Grammy Awards.
Hit songs include --
Ahora Te Puedes Marchar (I Only Want to Be With You)
Ayer
Como Duele
Dame
Entrégate
Fria Como El Viento
Hasta Que Me Olvides
Inolvidable
No Sé Tú
O Tu O Ninguna
Por Debajo de la Mesa
Si Nos Dejan
Sueña
Te Necesito
Tengo Todo Excepto a Ti
Todo y Nada
El Día Que Me Quieras
El Reloj
La Incondicional
La Media Vuelta
Hire Luis Miguel for your party or event!
Luis Miguel may be available for your next special event!
Book Luis Miguel, now!
For other great suggestions for booking music acts, look here.
Listen to music:
YouTube Music | Spotify

Genre: Latin
Styles:
.Bolero. / xBolero
.Tejano. / xTejano
.Latin Pop. / LatinPop
.Latin Ballad. / LatinBallad
.Mexican Pop. / MexicanPop
.Mariachi. / xMariachi


Years active:
x80s, x90s, x00s, x10s, x20s
1981-present

Born: ..in Puerto Rico / born nPuertoRico
Born: ..in San Juan / born SanJuanPR
Born: Apr 19, 1970