How To Book LYLE LOVETT For Your Event!
Lyle Lovett may be available for your next special event!



How to Hire LYLE LOVETT For Your Event!
GRAMMY AWARD winning Lyle Lovett is an American singer, songwriter, actor and record producer. Active since 1980, he has recorded 13 albums and released 25 singles to date, including his highest entry, the number 10 chart hit on the U.S. Billboard Hot Country Songs chart, "Cowboy Man". Lovett has won four Grammy Awards, including Best Male Country Vocal Performance and Best Country Album.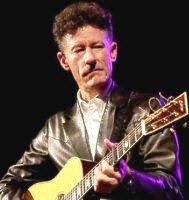 Hire Lyle Lovett for your festival or concert plans.
Lyle Lovett was born November 1, 1957, the only child of Bernell and Bill Lovett of Klein, Texas. Klein was founded by Lyle's great-great grandfather on his mother's side, Adam Klein. Klein and his wife, Fredricka Klenk-Klein immigrated to America from Germany, traveled to Houston, and bought land near Cypress Creek. Other German immigrants soon settled on both sides in what is now Tomball. Adam Klein set up the Klein post office and, with others, founded the Trinity Lutheran Church in 1873.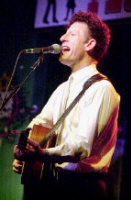 Hire Lyle Lovett to entertain at your company's special event!
After graduating from high school a semester early, Lyle made his way to College Station, Texas, and Texas A&M University. In 1975, at the age of 18, Lyle enrolled at Texas A&M and graduated seven years later with degrees in both German and Journalism. While at Texas A&M, Lyle played many coffee houses and even a local pizza restaurant called Mr. Gatti's.
In 1979, he left Texas to study abroad in Rothenburg, Germany. He made friends with some musicians from Luxemburg in 1983, and with the help of a Phoenix band called J. David Sloan and the Rogues, he recorded a four-song demo tape. In 1984, he traveled to Nashville to sing backing vocals on Nanci Griffith's third album, "Once in a Very Blue Moon," on which Nanci sings Lyle's song "If I Were the Woman You Wanted." During his first week in Nashville he presented his work to ASCAP. He won them over and got a contract with MCA/Curb Records.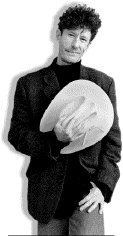 Hire Lyle Lovett.
His self-titled debut album was released on MCA/Curb in 1986. His second, "Pontiac," was released in 1987. Lyle won the Grammy for Best Male Vocalist for the 1989 album "Lyle Lovett & His Large Band."
Mary Chapin Carpenter's 1992 song "I Feel Lucky" makes reference to Lovett, as does Bloodhound Gang's 1999 song "The Bad Touch", which includes the lyric, "and you'll Lovett just like Lyle".
"Joshua Judges Ruth" was released in 1992. He won a second Grammy for his 1993 duet with Al Green, "Funny How Time Slips Away" from the album "Rhythm, Country and Blues" and a third for 1994's "Blues for Dixie" recorded with Asleep at the Wheel for a tribute to Texas swing pioneer Bob Wills.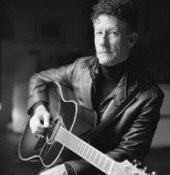 Hire Lyle Lovett.
In 1994, Lyle's fifth album, "I Love Everybody" was released. Instead of recording new material, Lyle used this release to clean out his song-writing catalog. All the songs on the album were written between 1976 and 1985. In 1996, Lyle released "Road To Ensenada," which received the Grammy Award for Best Country Album.
Lyle Lovett was one of the most distinctive and original singer/songwriters to emerge during the '80s. Though he was initially labeled as a country singer, the tag never quite fit him. Lovett had more in common with '70s singer/songwriters like Guy Clark, Jesse Winchester, Randy Newman and Townes Van Zandt, combining a talent for incisive, witty lyrical detail with an eclectic array of music, ranging from country and folk to big-band swing and traditional pop.
Lovett's literate, multi-layered songs stood out among the formulaic Nashville hit singles of the late '80s, as well as the new traditionalists that were beginning to take over country music.
Drawing from Alt-Country and rock fans, Lyle Lovett quickly built up a cult following which began to spill over into the mainstream with his second album, 1988's "Pontiac." Following "Pontiac," his country audience declined, but his reputation as a songwriter and musician continued to grow, and he sustained a dedicated cult following well into the '90s.
His six solo albums, beginning with his 1986 self-titled debut, have been the work of a ceaselessly creative musician, equally comfortable in pop, rock, blues, and country genres. One national critic put it well when he noted that Lovett's "razor-sharp music is as good as roots pop gets." Lovett has also earned admiration for his striking acting performances, especially in two Robert Altman films, "Players" and "Short Cuts."
Hit songs include --
Cowboy Man
Give Back My Heart
Why I Don't Know
She's No Lady
God Will
Farther Down the Line
I Loved You Yesterday
You've Been so Good Up to Now
I Married Her Just Because She Looks Like You
If I Were the Man You Wanted
If I Had a Boat
Private Conversation
Don't Touch My Hat
Bears
You Can't Resist It
My Baby Don't Tolerate
Isn't That So
Hire Lyle Lovett for your party or event!
Lyle Lovett may be available for your next special event!
Book Lyle Lovett, now!
For other great suggestions for booking music acts, look here.

Genre: Rock 1
Genre: Country
Styles:
.Alt-Country. / AltCountry
.Americana. / xAmericana
.Texas Country. / TexasCountry
.Country-Rock / CountryRock
Alternative Country-Rock / AlternativeCountryRock
Country-Rock / CountryRock
Contemporary Country / ContemporaryCountry
.Contemporary Singer/Songwriter. / ContemporarySingerSongwriter
Western Swing Revival / WesternSwingRevival
.Alternative/Indie Rock. / AlternativeIndieRock
.Acoustic Guitar. / AcousticGuitar


Years active:
x80s, x90s, x00s, x10s, x20s
1980-present

Born: ..in Texas / born nTexas
Born: ..in Klein / born KleinTX
Born: Nov 1, 1957

Based: ..in US
Based: ..in Texas / based nTexas
Based: ..in Houston / based HoustonTX