How To Book MAREN MORRIS For Your Event!
Maren Morris may be available for your next special event!



Hits include: "My Church",
"80s Mercedes", "Once",
"I Could Use A Love Song",
"Dear Hate", "The Middle",
"Rich", "Girl", "The Bones",
"To Hell & Back",
"Circles Around This Town",
"I Can't Love You Anymore".
How to Hire MAREN MORRIS For Your Event!
Popular requests:
BOOKING FEE (booking price, booking cost)
.
GRAMMY AWARD winning Maren Morris is an American singer-songwriter.
While rooted in the country genre, her music also blends elements of pop, R&B and Hip-Hop. Born and raised in Arlington, Texas, Morris enjoyed singing as a child. She started publicly performing in her preteen years and toured throughout Texas. In her late teens and early twenties, she released three studio albums on independent record labels. She relocated to Nashville, Tennessee, to pursue a career in country music during this same time period.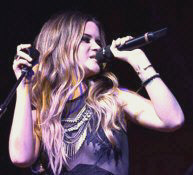 Hire Maren Morris for your festival or concert plans.
Morris signed a publishing contract and later a recording contract following the streaming success of her 2015 self-titled EP.
She has scored three number one songs on the Billboard Country Airplay chart and eight top ten songs on the Billboard Hot Country Songs chart. Morris has won multiple accolades including one Grammy award, five Academy of Country Music Awards, one American Music award and five Country Music Association Awards.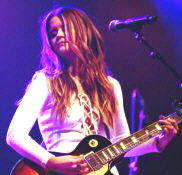 Hire Maren Morris for your special event!
The musical style of Maren Morris blends country music with country pop, R&B and Hip-Hop.
Prior to striking gold as a performer, she was a professional songwriter in Nashville -- but she also incorporated elements of pop, R&B, hip-hop, and rock, creating a distinctive, stylish hybrid that had wide appeal outside her chosen genre."
Maren Morris has cited various artists of different genres as influences on her career. Among these artists are The Chicks, Linda Ronstadt, Sheryl Crow, Dolly Parton, Patty Griffin, Chaka Khan and Hank Williams.
Overall, Morris characterizes herself as a country artist. In an interview with NPR, Morris was asked about whether she still identified with the genre: "even though I live in Nashville and I'm from Texas and I feel like my songwriting at its core is country, I think you can hear a lot of different influences when you've heard any of my records."
Hire Maren Morris for your party or event!
Maren Morris may be available for your next special event!
Book Maren Morris, now!
For other great suggestions for booking music acts, look here.
Listen to music:
YouTube Music | Spotify

For more suggestions, proceed to the next page.
Click here --
Country Music Roster
Or, click on one of the below links --
Music Menu
Fast Index
Entertainers Directory
Home