How To Book MARIAH CAREY For Your Event!
Mariah Carey may be available for your next special event!



Hits include: "All I Want For Christmas Is You",
"Can't Let Go", "Anytime You Need A Friend",
"Always Be My Baby", "Don't Forget About Us",
"Dream Lover", "Emotions", "Fantasy", "Hero",
"Heartbreaker", "Honey", "I Don't Wanna Cry",
"I'll Be There", "I Stay in Love", "I Still Believe",
"Love Takes Time", "Loverboy", "My All",
"Obsessed", "Oh Santa", "One Sweet Day",
"Shake It Off", "Thank God I Found You",
"Touch My Body", "Vision Of Love",
"Some Day", "We Belong Together",
"I Want To Know What Love Is",
"Fly Away", "You're Mine (Eternal)", "Forever",
"Without You", "#Beautiful", "Crybaby",
"Make It Happen", "Through The Rain",
"Bye Bye", "It's Like That", "Butterfly",
"I'll Be Lovin' U Long Time", "Never Too Far",
"Breakdown", "Fly Like A Bird", "Right To Dream",
"Christmas (Baby Please Come Home)",
"Almost Home", "The Art of Letting Go",
"Infinity", "Triumphant (Get 'Em)".
How to Hire MARIAH CAREY For Your Event!
Popular requests:
BOOKING FEE (booking price, booking cost).
GRAMMY AWARD winning Mariah Carey is an American singer, songwriter, actress, and record producer.
Referred to as the "Songbird Supreme" and the "Queen of Christmas", she is known for her five-octave vocal range, melismatic singing style, and signature use of the whistle register. Carey rose to fame in 1990 with her eponymous debut album. She was the first artist to have her first five singles reach number one on the Billboard Hot 100, from "Vision of Love" to "Emotions".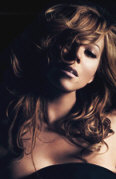 Hire Mariah Carey for your festival or concert plans!
Mariah Carey is one of the best-selling music artists of all time, with sales of more than 220 million records worldwide. Nineteen of her songs have topped the Billboard Hot 100. She holds the record for the most number-one singles by a solo artist, a female songwriter (eighteen), and a female producer (fifteen).
Carey is the highest-certified female artist in the United States, with 69.5 million certified album units. She was ranked second on VH1's list of the 100 Greatest Women in Music, and in 2019, Billboard named her "top-charting female solo artist", based on both album and song chart performances.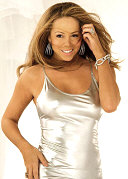 Hire Mariah Carey for your very special event or occasion!
Carey has won five Grammy Awards, nineteen World Music Awards, ten American Music Awards, and fifteen Billboard Music Awards. She was inducted into the Songwriters Hall of Fame in 2022.
Mariah Carey has said that from childhood she has been influenced by Billie Holiday, Sarah Vaughan, and R&B and soul musicians, such as Al Green, Stevie Wonder, Gladys Knight and Aretha Franklin. Her music contains strong influences of gospel music, and she credits the Clark Sisters, Shirley Caesar and Edwin Hawkins as the most influential in her early years.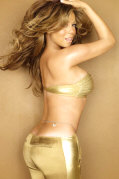 Hire Mariah Carey!
When Carey incorporated hip-hop into her sound, speculation arose that she was making an attempt to take advantage of the genre's popularity, but she told Newsweek, "People just don't understand. I grew up with this music." She has expressed appreciation for rappers such as the Sugarhill Gang, Eric B. & Rakim, the Wu-Tang Clan, The Notorious B.I.G. and Mobb Deep, with whom she collaborated on the single "The Roof (Back in Time)" (1998).
With her ability to do runs, scats, and incredible control using whistle register, Mariah Carey is credited for popularizing this technique in mainstream music.
Hire Mariah Carey for your party or event!
Mariah Carey may be available for your next special event!
Book Mariah Carey, now!
For other great suggestions for booking music acts, look here.

For more suggestions, proceed to the next page.
Click here --
R&B Music Roster or Rock Music Roster
Or, click on one of the below links --
Music Menu
Fast Index
Entertainers Directory
Home