How To Book MARK CHESNUTT For Your Event!
Mark Chesnutt may be available for your next special event!



Honky Tonk Legend
Mark Chesnutt, as of June 2021:
14 No. 1 hits, 23 top ten singles, four platinum albums and five gold records
Mark Chesnutt is an American country music singer and songwriter.

Chesnutt is known for his neotraditionalist country and honky-tonk influences, with frequent stylistic comparisons to George Jones. He has recorded several cover songs as both singles and album cuts, including covers of Hank Williams Jr., John Anderson, Don Gibson, Conway Twitty, and Charlie Rich. Artists with whom he has collaborated include George Jones, Tracy Byrd, Vince Gill, and Alison Krauss.
Years ago, legendary country vocalist George Jones contributed to the liner notes of a green, young kid from Texas. "This boy from Beaumont is the real deal," Jones said. The kid was Mark Chesnutt. Now, with more than eight best-selling albums, 12 chart-topping singles and CMA's prestigious Horizon Award – he's still the real deal.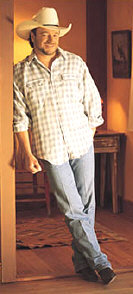 When Mark Chesnutt released his version of Aerosmith's "I Don't Want To Miss A Thing," he knew comparisons with Steven Tyler would be inevitable, and true to Chesnutt-form, he didn't care. "You can't worry about that," he says. "If it's a great song and it feels good, you gotta do it. I had to find a song that I could really sing, and I did."
Critics agreed, often citing Chesnutt's version as the preferred one. "Where Steven Tyler sounds like a man grabbing every possible second of ecstasy, Chesnutt's deep Texas drawl brings a more tender, vulnerable ache to the song," wrote USA Today. The Toledo Blade said, "It's even prettier in Chesnutt's hands." Fans concurred, as the tune held the top spot on the country charts for four weeks. In fact, the entire CD, "I Don't Want To Miss A Thing," which was released in early 1999, won rave reviews from critics around the globe.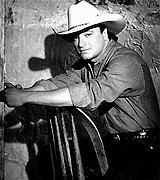 For a singer who's been recognized as a pure country traditionalist, Mark Chesnutt somehow manages to broaden the definition of traditional country music. "I've never had a strictly traditional album," he reflects. "People don't understand that. I've only had a couple of really hard country songs – 'Brother Jukebox,' 'Bubba Shot The Jukebox.' I've already probably done the best country song I'll ever sing, 'Too Cold At Home'."
"All of my albums have Cajun songs, swing songs, love songs, ballads, rockin' country songs. Everything on 'I Don't Want To Miss A Thing' has an attitude about it." He's dedicated to moving away from labels and focusing on great music. "In my first bio, I said my goal was to be the greatest country singer ever, and I got labeled 'country singer.' That was cool 10 years ago, but now, there ain't nobody strictly country anymore. I don't want to be called just a great country singer. I want folks to say, 'He's a great singer.'"
Mark Chesnutt is also a great entertainer, as evidenced by his rollicking, high energy stage show. More than ten years on the road have given him the knowledge of what makes a great concert. He's become a symbol of pure honky-tonk, with a repertoire of danceable songs with wry lyrics. Yet he also manages to wrap his Haggardesque vocals around the most tender of tunes, changing the mood at a moment's notice and captivating audiences with unexpected touches.
"I like to sing a George Jones song and turn around and sing a rock 'n' roll song," he teases. "We have a lot of fun on stage. I could go out and buy an expensive stage with fireworks and heavy-metal-rock-star lights, but I take my music a little more seriously than that. Still, that doesn't mean I'm going to stand in one spot and sing ballads all night."
When it comes to recording, Chesnutt refuses to compromise with songs that fall just short of hit potential. Integrity is a key ingredient to a Mark Chesnutt project. "I'd rather miss a deadline than put out an album that didn't have all good songs on it," he says. "I hope people see that. It's a good quality to have."
And while many automatically think that a Chesnutt CD will be limited to the best country traditions, he's hoping to change that perception. "I'm proud that people think I'm the keeper of the flame," he says. "It makes me feel good. But that's not all I can do. I can branch out. I want to reach a broader audience."
Mark Chesnutt reflects on his career. "To tell you the truth, I haven't changed a bit," he concludes. "I am just singing better songs and really concentrating on being better at what I do. I plan to be here for another 10 or 15 years. I want to be an old gray-haired singer, still out here working!"
The real deal? Absolutely. Yesterday, today and tomorrow, Mark Chesnutt is a constant when it comes to shaping the boundaries of country music's rich traditions.
Awards include --
CMA Horizon Award 1993
CMA Vocal Event of the Year 1993
Hit songs include --
Brother Jukebox
Too Cold at Home
Blame It on Texas
Broken Promised Land
Your Love Is a Miracle
Bubba Shot the Jukebox
I'll Think of Something
Old Flames Have New Names
Almost Goodbye
I Just Wanted You to Know
It Sure Is Monday
Old Country
Goin' Through the Big D
She Dreams
Woman (Sensuous Woman)
Down in Tennessee
She Never Got Me Over You
Rollin' With the Flow
A Hard Secret to Keep
I'm a Saint
The Lord Loves the Drinkin' Man
I'm In Love With a Married Woman
I Want My Baby Back
She Was
Mark Chesnutt may be available for your next special event!

Genre: Country
Styles:
.New Traditionalist. / NewTraditionalist
.Honky Tonk. / HonkyTonk
.Contemporary Country. / ContemporaryCountry


Years active:
x90s, x00s, x10s, x20s
1984-present

Born: ..in Texas / born nTexas
Born: ..in Beaumont / born BeaumontTX
Born: Sep 6, 1963

Mark Chesnutt --
Based: ..in US
Based: ..in Texas / based nTexas
Based: ..in Beaumont / based BeaumontTX

Chesnutt's band --
Based: ..in Tennessee / based nTennessee
Based: ..in Nashville / based NashvilleTN

Tag: .Orchestra charts available. / OrchestraCharts