How To Book MARTHA MUNIZZI For Your Event!
Martha Munizzi may be available for your next special event!



Known for her dynamic, inspiring and anointed ministry, Martha Munizzi (myu-NIZ-ee) is an internationally acclaimed singer, songwriter, speaker, and one of our nation's most popular worship leaders.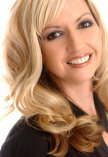 Martha's musical journey began at age 8 when she started singing with her family in concerts and crusades around the United States and Canada. As a teenager, Martha's vocal skills and songwriting ability became evident, and it soon became clear that God was birthing in her a desire to lead others into His presence as she began to lead worship at her home church in Central Florida.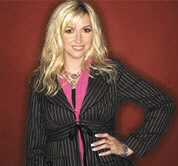 Shortly thereafter, Martha Munizzi sensed that God was moving her into the next phase of her ministry, and now this powerhouse vocalist leads thousands in worship at concerts, conferences, and churches around the world. In addition, Martha has also ministered with many powerful ministries including: Pastor Joel Osteen, Pastor Dr. Creflo Dollar, Pastor Benny Hinn, CeCe Winans, Bishop T.D. Jakes, and has also appeared on TBN's "Praise The Lord," Daystar Television Network, "Life Today" with James Robison, and BET Gospel.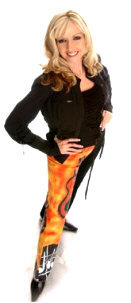 Among her smash radio hits are "Shout," "Say The Name," "Glorious" and "Because of Who You Are." This sensational singer is being embraced by the public and critics alike. She has been nominated for Dove, Stellar and Soul Train Awards as both a performer and songwriter. Her songs are having a global impact and have become modern day praise and worship standards. Martha Munizzi's songs are featured on "Gotta Have Gospel Vol. 2 & 3" and "WOW Gospel 2005." It's not just her songs that have attracted the gospel community to her music, it's also her exhortation and passionate style of delivery.
Martha has released three independent projects worldwide, including "Say The Name," "The Best Is Yet To Come" and "When He Came." "The Best Is Yet To Come" propelled Martha's ministry into the stratosphere generating such hits as "Glorious," "Mighty God" and "God Is Here." This project peaked at #2 on the Billboard Top Gospel Album charts in 2004 and remained on the charts for more than a year.
Martha's 2004 holiday recording "When He Came." entered Billboard's Top Gospel charts at #5. This saw Munizzi accomplish a feat rarely achieved by any Gospel Artist, let alone an Independent Recording Artist by having two projects in the top five on Billboard's Gospel charts at the same time. Billboard also named Martha Munizzi as one of the top five (5) Gospel Artists for 2004 and her project "The Best Is Yet To Come" as one of the top ten (10) selling Gospel projects for 2004.
Also, in 2005, Martha Munizzi was double-nominated for a Dove Award for "Best Contemporary Gospel Song of the Year" for the singles "Because Of Who You Are" and "Say The Name." In addition, Munizzi was nominated for two 2005 Stellar Awards for "New Artist of the Year" and "Female Vocalist of the Year." As a result, Martha made history as being the first non African-American female to win a Stellar Award when she was presented with the 2005 Stellar for "Best New Artist of the Year." With her music and her ministry, Martha Munizzi has succeeded in blending several different musical styles to form her own unique sound.
Hit songs include --
Glorious
You've Been So Good
No Limits (Breakthrough)
Excellent
Other notable songs include --
God Has a Way
He's Already Provided
His Name Shall Be Called
Holy Spirit Fill This Room
It's Time to Dance
Lift Him Up
Name Above All Names
Rejoice
Shout
Say the Name
Because of Who You Are
Mighty God
God Is Here
Martha Munizzi may be available for your next special event!
Watch videos:
YouTube

Genre: Gospel
Styles:
.CCM. / xCCM
.Praise & Worship. / Praise&Worship
.Contemporary Gospel. / ContemporaryGospel
.Inspirational. / xInspirational
.Urban Contemporary Gospel. / UrbanContemporaryGospel


Years active:
x80s, x90s, x00s, x10s, x20s
1987-present

Born: ..in Florida / born nFlorida
Born: ..in Lakeland / born LakelandFL
Born: Feb 26, 1968

Based: ..in US
Based: ..in Florida / based nFlorida
Based: ..in Orlando / based OrlandoFL