How To Book MASE For Your Event!
Mase may be available for your next special event!



Hits include: "Feel So Good",
"Lookin' At Me", "What You Want",
"Breathe, Stretch, Shake",
"Welcome Back", "Get Ready",
"Stay Out Of My Way".
Since his auspicious arrival, attached to 112's certified gold single "Only You," Bad Boy Entertainment's Mase has been an attention-grabbing rapper - reflecting both the simplicity of true hip-hop and the grabby savvy of chart-topping pop. In just a few short months the mellow-voiced MC easily leap-frogged from relative obscurity to become a poetic powerhouse attached to more hits than a little bit.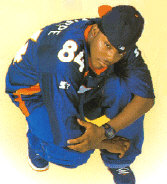 In addition to the 112 joint, Mase has laced such hits as Sean "Puffy" Combs' double platinum "Can't Nobody Hold Me Down," Notorious B.I.G.'s platinum "Mo Money, Mo Problems," Mariah Carey's platinum "Honey," and "You Should Be Mine (Don't Waste My Time)" by Brian McKnight. Mase has also added his signature flow to Mario Winans' "Don't Know," Keith Sweat's "Just A Touch" remix, Busta Rhymes' "The Body Rock" and Junior MAFIA's "Young Casanovas." Each successive track has succeeded commercially. No verse has passed a listener's ear unnoticed.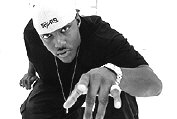 Before dropping a single of his own, Mase was already a familiar face - having been a featured artist in more than six high-rotation, chart-topping music videos. And on the 1997 MTV Video Music Awards, Mase joined the entire Bad Boy family in a stellar live performance of the night's winning single "I'll Be Missing You" along side rock legend Sting.
"The way I look at it," Mase says, "everything that has happened to me so far is a blessing from God. I can't take credit for any of it. I've always just kept my head straight, doing what was right, and it's like God's finally telling me, 'Yo, I appreciate how you've been livin'."
With his debut album, "Harlem World," he offered listeners a chance to fully experience his life and growth. "With this album I'm just telling you how I feel," insists the young rap star. "I don't write rhymes 'cause they sound good. Any song from Mase is gonna be the truth. Honest."
"Harlem World" is an infectious, often humorous, intricately-woven continuation of Bad Boy's way of moving crowds right. As such it enthusiastically plays to win. Mase wants to follow in the Bad Boy multi-platinum footprints of Notorious B.I.G. and Puff Daddy, but he also seeks to forge his own musical path and create his own signature sound. "Growing up," he says, "I was always the guy who went left when everybody else went right. I'm my own person and I like things my way."
So even though he recorded most of "Harlem World" at the Manhattan Bad Boy-owned Daddy's House Studios, Mase ventured outside of the company for some of his tracks. "I love how Puffy and [his studio squad] The Hitmen produce, but I wanted to try working with some new cats too. My main concern when picking beats was, 'Are they hot!' I've got to love everything, 'cause if I don't, the public won't either and I don't ever want to be predictable."
Born in Jacksonville, Florida, Mason Betha was one of six children - three boys and three girls. Jacksonville was his home until age five, when his family moved to the heart of New York City's Harlem.
As a kid, Mase was a good student who spent much of his spare time playing basketball or in church. And until the age of 13 he managed to avoid the lure of dangerous ghetto games. When he began showing the slightest sign of getting caught up in the world of Harlem street economics, he got shipped back down South. "My mother saw I was becoming more negative than positive," Mase recalls. "So she kind of tried to rescue me."
After returning to New York two years later, older and wiser, Mase's interest in music began to sprout "from nowhere." As he remembers it, "I just used to like to play basketball. And as one of the guys going to games on the team bus, I just tried to rhyme like everybody else. At first they used to tease me about my voice, saying I talked slow. But, as I saw it, that's what made me unique."
For encouragement, Mase turned to neighborhood MCs. "They always used to tell me that if I wanted a rap career, I had to be serious," he says. The fledgling performer also received inspiration from young manager Damon Dash and his clique of MCs that included Jay-Z and Big Al McGruff. "They all influenced me in different ways," Mase remembers. "For instance, I liked Jay-Z because he was such a slick talker, and McGruff was cool 'cause he always came across with so much arrogance."
From spending time in hip-hop hangouts, rapping, dancing and having fun, Mase made the acquaintance of more established performers, including Keith Murray, MOP, Redman and Busta Rhymes. While in Atlanta to hook up with Jermaine Dupri last year, he ran into Sean "Puffy" Combs. "I rapped for him," remembers Mase, "and when I got back to New York he put me on the 112 remix. It was all love after that."
Mase may be available for your next special event!
Watch videos:
YouTube

Genre: Rap
Styles:
.East Coast Rap. / EastCoastRap
.Pop-Rap. / PopRap


Years active:
x90s, x10s, x20s
1993–1999, 2004-2006, 2009–present

Born: ..in Florida / born nFlorida
Born: ..in Jacksonville / born JacksonvilleFL
Born: Aug 27, 1975

Raised: ..in New York / nNewYork
Raised: ..in New York City / NewYorkNY
Raised: ..in Manhattan / ManhattanNY
Raised: ..in Harlem / HarlemNY

Based: ..in US
Based: ..in Georgia / based nGeorgia
Based: ..in Atlanta / based AtlantaGA