How To Book MATCHBOX TWENTY For Your Event!
matchbox twenty may be available for your next special event!


Matchbox twenty is a US rock band comprised of Rob Thomas, Kyle Cook, Adam Gaynor, Brian Yale and Paul Doucette. Thomas, Doucette and Yale formed Tabitha's Secret in 1995, but quickly left that band to join forces with Cook and Gaynor. The new quintet's extensive touring schedule, aided by several demo tapes recorded for producer Matt Serletic, brought them to the attention of Lava, a subsidiary of Atlantic Records.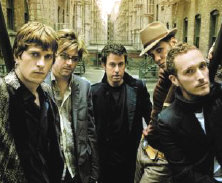 The band's debut was given a boost when, on the day it was released, Lava was brought under the major label's auspices. Given greater promotion and access to Atlantic's marketing departments, "Yourself Or Someone Like You" quickly gained a tenacious foothold in the Billboard Hot 200, eventually peaking at number 5 and achieving multi-platinum status. No one, including themselves, ever imagined that their debut album would sell more than 10 million units in America alone. The promotional single, "Long Day," also proved a minor hit on America's modern rock radio formats. The follow-up, "Push," was an even bigger radio hit, although Thomas was forced to hastily explain the rationale behind lyrics relating to emotional and physical abuse.
The band continued to tour heavily on the US club circuit, helping push the album to its exalted position on the Hot 200. Thomas enjoyed even greater success as the featured vocalist on Santana's US chart-topper "Smooth," surprise hit single of 1999. Undergoing a slight name change (from Matchbox 20 to matchbox twenty – intentionally spelled in lower case), the band released their sophomore collection "Mad Season" the following May. "Bent," a shining example of the band's inoffensive mature rock sound, climbed to the top of the Hot 100 two months later. The band's third album "More Than You Think You Are," was released to eagerly awaited fans.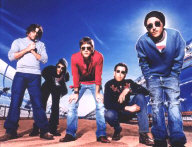 The instinctive union among these five musicians – immediately evident during the band's electrifying live shows – is a reminder of what can be achieved when musicians never lose sight of the fact that the song is the most important thing. "I think we get up there and try as honestly as we can to convey the songs as energetically and heartfelt as we can," says Thomas. "These are our songs and we really feel good about 'em. I don't think we try and put any dramatics into it, but after a show when we're just talking to people, they'll tell us, 'You know you were so into it, that was so intense to watch.' To us, we were just playing the songs and losing ourselves in them. It's like if you come to a rehearsal, you're gonna see the same thing. It's not something that we can help really."
Hit songs include --
3 A.M.
Back 2 Good
Bent
Bright Lights
How Far We've Come
If You're Gone
Push
These Hard Times
Unwell
Real World
Disease
Angry
Long Day
Mad Season
She's So Mean
Downfall
Hire matchbox twenty for your party or event!
matchbox twenty may be available for your next special event!
Book matchbox twenty, now!
For other great suggestions for booking music acts,
look here.
Watch videos
YouTube

Genre: Rock 1
Genre: Rock 3
Styles:
.Adult Alternative Pop/Rock. / AdultAlternativePopRock
.Post-Grunge. / PostGrunge
.Pop/Rock. / PopRock
.Alternative Pop/Rock. / AlternativePopRock
.American Trad Rock. / AmericanTradRock
.Alternative/Indie Rock. / AlternativeIndieRock
.Contemporary Pop/Rock. / ContemporaryPopRock


Years active:
x90s, x00s, x10s, x20s
1996-present

Formed: ..in Florida / formed nFlorida
Formed: ..in Orlando / formed OrlandoFL
Formed: in 1996

Based: ..in US
Based: ..in Florida / based nFlorida
Based: ..in Orlando / based OrlandoFL