How To Book MAXI PRIEST For Your Event!
Maxi Priest may be available for your next special event!



How to Hire MAXI PRIEST For Your Event!
U.K. reggae artist Maxi Priest started his musical career in the eighties when he joined Saxon Sound International. With his appealing blend of dancehall, roots, lovers rock and soul, Maxi Priest has achieved a tremendous breakthrough to a worldwide audience, thus becoming one of the most popular international reggae singers since the "King of Reggae," Bob Marley.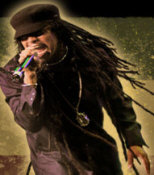 Hire Maxi Priest for your festival or concert plans.
His debut album titled "You're Safe" featured his band Caution. On his 1988 "Maxi Priest" album, he collaborated with leading Jamaican rhythm section Sly & Robbie. "Some Guys Have All the Luck" and a cover of Cat Steven's "Wild World" brought him worldwide recognition and, all of a sudden, he is one of Britain's best-loved artists. What really catches is when Maxi Priest goes political with "How Can We Ease The Pain?" Co-written by Maxi and R. Simpson, this song questions the unfairness of life. "Electing ones with no feelings" and wondering "…who's gonna pay for their (children) tomorrow…TELL ME," he demands.
For "Bonafide," he got together with Sly & Robbie. "Close To You" was born and topped the US Billboard pop chart. A Greatest Hits collection called "Best of Me" was released in 1991. Shabba and Maxi's "Housecall" landed its spot on this album.
During of all of this, Maxi Priest was in film with a role next to Christopher Walken in the movie "Scam."
He announced the launch of his own Dugout label in the UK. He has been actively involved with the development of local talent, recording highly acclaimed UK soul singer Elisha Laverne, among other promising reggae, soul, rap and jungle acts.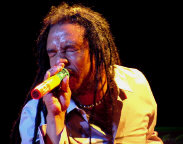 Hire Maxi Priest to entertain at your company's special event!
"Man With The Fun" – his seventh consecutive album for Virgin – brought Maxi Priest to the applause of many more folks around the world. Ever the musical pioneer, he again chose a varied platform – either brilliantly combining classic soul, pop or rhythm and blues with up-front reggae on his and Shaggy's opening "That Girl," or singing gospel-like on the uplifting "Love Will Cross Over."
Transcending from the Caribbean sound, known as Reggae music, Maxi Priest has achieved success and international fame worldwide in Popular music, known as Pop. He signed to Virgin Records in 1985. He has achieved #1's, Top Ten hit singles on the Billboard Charts, R&B Charts, Top of the Pop Charts, Reggae, Jazz, Country and many other charts around the world.
He has been nominated 3 times for a Grammy Award and has received other Awards for outstanding achievements, including numerous soundtracks, such as "How Stella Got Her Groove Back," "Scam" and "House Party 2." He has worked with a wide range of legendary artists, such as Roberta Flack, Lee Ritenour, Sly & Robbie, Lisa Fisher, Soul II Soul, Shabba Ranks, Shaggy, Joe, Tony Rich, Monifah, Apache Indian, Dennis Brown, Yuji Oda, Jimmy Jam & Terry Lewis, Glamour Kid and Degree, to name just a few.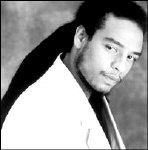 Hire Maxi Priest for a memorable evening of excellent entertainment!
He has appeared on many television shows, including "David Letterman", "Arsenio Hall", "Vibe", "Morning Show", MTV, "Bay Watch", BET and VH-1, to name a few. He has worked with top producers and directors such as Kevin Brae, Hype Williams, Todd Hollman, appeared at the Wembly "Free Nelson Mandela" Concert, has had seven best-selling albums.
Maxi Priest has been classified vocally with Frank Sinatra. Like his legendary peers the honorable Robert Nestor Marley, a.k.a. Bob Marley, The Prince Dennis Emanuel Brown (known as Dennis Brown), and Marvin Gaye, Maxi Priest is a pioneer. He continues to speak the word in Reggae music in the inter and outer national world. His recordings and live performances showcase a marvelous voice, impeccable songs sense and the ability to tackle a wide range of material.
Maxi Priest has created a screaming pandemonium of excitement and has the ability to thrill the hearts of any audience.
Hit songs include --
Close to You
Wild World
Woman in You
Strollin' On
Some Guys Have All the Luck
Crazy Love
Housecall
Peace Throughout the World
Let Me Know
Just a Little Bit Longer
That Girl
Groovin' In The Midnight
Space in My Heart
One More Chance
Watching the World Go By
Mary Got a Baby
Hire Maxi Priest for your party or event!
Maxi Priest may be available for your next special event!
Book Maxi Priest, now!
For other great suggestions for booking music acts,
look here.

Genre: Reggae
Styles:
.Smooth Reggae. / SmoothReggae
.Contemporary Reggae. / ContemporaryReggae
.Reggae-Pop. / ReggaePop
.Dancehall. / xDancehall
.Lovers Rock. / LoversRock
.Reggae Fusion. / ReggaeFusion


Years active:
x80s, x90s, x00s, x10s, x20s
1984-present

Born: ..in England
Born: ..in London
Born: ..in Lewisham
Born: Jun 10, 1962

Artist --
based: ..in England
based: ..in London

Band --
based: ..in US
based: ..in New York / based nNewYork
based: and
based: ..in Jamaica