Visit new page >>>
MGMT
How To Book MGMT For Your Event!
MGMT may be available for your next special event!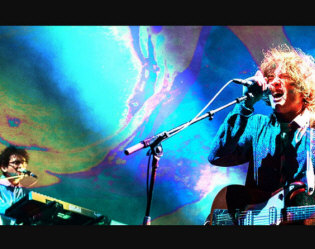 Hits include: "Time To Pretend",
"Electric Feel", "Your Life Is A Lie",
"Flash Delirium", "It's Working",
"Siberian Breaks", "Congratulations",
"Your Life is a Lie", "Little Dark Age",
"When You Die", "Hand It Over",
"Kids", "Me and Michael".
How to Hire MGMT For Your Event!
Popular requests:
BOOKING FEE (booking price, booking cost).
MGMT is an American indie rock band formed in 2002 in Middletown, Connecticut. It was founded by multi-instrumentalists Andrew VanWyngarden and Ben Goldwasser. Their discography includes our studio albums, one compilation album, one demo album, four extended plays, eleven singles (including one as a featured artist) and fourteen music videos.
In the autumn of 2006, the duo recorded with Flaming Lips/Sleater-Kinney music producer Dave Fridmann in 2007 for their major label debut, Oracular Spectacular. MGMT opened for Of Montreal on tour in autumn 2007 as a five-piece touring band including Matthew Asti (bass), James Richardson (drums), and Hank Sullivant (guitar).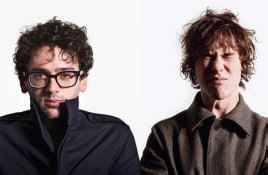 Hire MGMT for your festival or concert plans!
On October 5, 2007, SPIN named MGMT "Artist of the Day". In November Rolling Stone pegged MGMT as a top ten "Artist to Watch" in 2008 and went on to name Oracular Spectacular number 494 in their top 500 Greatest Albums of All Time list. The band placed ninth in the BBC's Sound of 2008 Top Ten Poll. They were also named as Last.fm's most played new artist of 2008 in their Best of 2008 list. At the 51st Grammy Awards, the Justice remix of "Electric Feel" won the Grammy Award for Best Remixed Recording, Non-Classical. The group was nominated for the Grammy Award for Best New Artist and "Kids" was nominated for Best Pop Performance by a Duo or Group with Vocals at the 52nd Grammy Awards.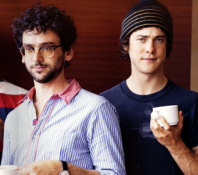 Hire MGMT for your company's special event!

In June 2008, the band supported Radiohead on the Manchester date of their world tour and went on a headline tour of the UK during November 2008, playing at venues such as Manchester Academy and Shepherd's Bush Empire. MGMT opened for M.I.A. on the Vassar College date of her 2008 tour, and also played several shows with Beck during his 2008 tour. They appeared at the 2008 and 2009 editions of the Bonnaroo Music Festival. Bruce Springsteen was in attendance during their 2009 Bonnaroo late-night set, which followed his headlining appearance on What Stage.
On February 27, 2009, MGMT performed alongside Spectrum at The Dome in Finsbury Park. MGMT also played another show in Australia at the 2009 Splendour in the Grass Festival. They headlined this music festival along with other well-known bands such as Bloc Party, Flaming Lips, Happy Mondays, and Jane's Addiction. MGMT opened for Paul McCartney, an admitted fan, at Fenway Park in Boston, Massachusetts, on August 5 and 6, 2009.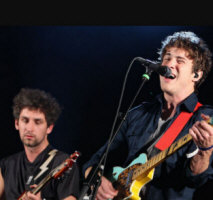 Hire MGMT!
On September 4, 2009, Beck announced his second Record Club covers album, Songs of Leonard Cohen. MGMT contributed, alongside Devendra Banhart, Andrew Stockdale of Wolfmother and Binki Shapiro of Little Joy.
They have collaborated with rapper Kid Cudi and are featured on the single "Pursuit of Happiness" from his album, Man on the Moon: The End of Day. For the 2010 MTV VMA's Kid Cudi was nominated for Best Hip-Hop video for "Pursuit of Happiness". They also collaborated on the track "Worm Mountain" on The Flaming Lips' Embryonic.

In 2012, the group covered "Future Games" by Fleetwood Mac on the tribute album Just Tell Me That You Want Me: A Tribute to Fleetwood Mac, produced by Randall Poster.

MGMT's musical style has been characterized as a range of pop and rock genres, including indie pop, synth-pop, psychedelic pop, indie rock, psychedelic rock, neo-psychedelia, and electronic rock. Paco Alvarez of SPIN described their sound as a "brand of shape-shifting psychedelic pop" and Gavin Haynes of the Guardian describes MGMT as being "between pop and experimental".
Hire MGMT for your party or event!
MGMT may be available for your next special event!
Book MGMT, now!
For other great suggestions for booking music acts, look here.

For more suggestions, proceed to the next page.
Click here --
Alternative Music Roster or Electronica Music Roster
Or, click on one of the below links --
Music Menu
Fast Index
Entertainers Directory
Home