How To Book MICHAEL FEINSTEIN For Your Event!
Michael Feinstein may be available for your next special event!



How to Hire MICHAEL FEINSTEIN For Your Event!
Popular requests:
Booking fee, booking price, or booking cost.
Michael Feinstein is an American singer, pianist and music revivalist. He is an archivist and interpreter for the repertoire known as the Great American Songbook. Feinstein is also a multi-platinum-selling, five-time Grammy-nominated recording artist.
By 1988, Feinstein was starring on Broadway in a series of in-concert shows: Michael Feinstein in Concert (April through June 1988), Michael Feinstein in Concert: "Isn't It Romantic" (October through November 1988), and Michael Feinstein in Concert: Piano and Voice (October 1990).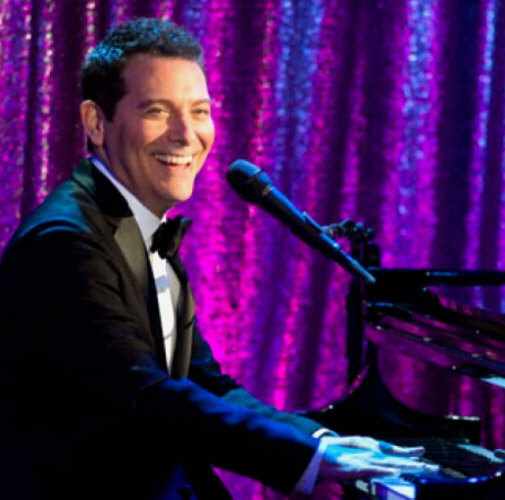 Hire Michael Feinstein for your festival or concert plans.
1991 saw Feinstein's persona as a cabaret performer parodied in the third season of Mystery Science Theater 3000. At the episode's close, Feinstein, played by the show's head writer Michael J. Nelson, and sang a cabaret version of the Gamera theme song to the characters Dr. Clayton Forrester and TV's Frank.
In the early 1990s, he embarked on a songbook project wherein he performed an album featuring the music of a featured composer, often accompanied by the composer. These included collaborations with Burton Lane, Jule Styne, Jerry Herman, and Jay Livingston/Ray Evans. He has also recorded three albums of standards with Maynard Ferguson: Forever (1993), Such Sweet Sorrow (1995), and Big City Rhythms (1999).
In the late 1990s, Michael Feinstein recorded two more albums of Gershwin music: Nice Work If You Can Get It: Songs by the Gershwins (1996) and Michael & George: Feinstein Sings Gershwin (1998).
His albums in the 21st century have included Romance on Film, Romance on Broadway (2000), Michael Feinstein with the Israel Philharmonic Orchestra (2001), Hopeless Romantics (2005, featuring George Shearing), and The Sinatra Project (2008).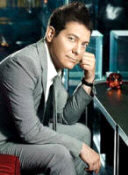 Hire Michael Feinstein for your very special event or occasion.
His Manhattan nightclub, Feinstein's at Loews Regency, presented the top talents of pop and jazz from 1999 to 2012, including Rosemary Clooney, Liza Minnelli, Glen Campbell, Jane Krakowski, Lea Michele, Cyndi Lauper, Jason Mraz and Alan Cumming.
Michael Feinstein has appeared numerous times as a presenter on Turner Classic Movies. After cohosting with Robert Osborne for a night in January 2015, he returned to the channel as a guest host in August 2016 and December 2017, appearing in dozens of wraparounds on the channel.
Hire Michael Feinstein for your party or event!
Michael Feinstein may be available for your next special event!
Book Michael Feinstein, now!
For other great suggestions for booking music acts, look here.

For more suggestions, proceed to the next page.
Click here --
Vocal Music Roster
Or, click on one of the below links --
Music Menu
Fast Index
Entertainers Directory
Home