How To Book MICHELLE BRANCH For Your Event!
Michelle Branch may be available for your next special event!



Nobody cranks out stacks of obvious, lifeless lyrics for Michelle Branch. There's no one telling the singer what to wear, or what to sing about. Nobody writes her songs for her. At a time when young people are force-fed so much pap-pop, Michelle's music is a deep breath of fresh honesty.
As far back as she can remember, songs have always danced around in Michelle's head. When she picked up the guitar at 14, words and music tumbled out of her like she couldn't help it. Where does it come from? "I don't really know," Michelle says, amazed, "Music has always been in me. When I sing, I have a sense of peace, I feel like my brain turns off, and I become the core person of who I am – the essence of me. I feel connected to whatever is out there. It's almost like I leave my body and get to watch."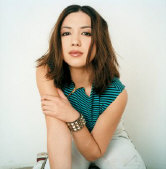 Some of Michelle's shimmering songs come from dreams. "Sometimes I wake up and get confused about where I am, I'm not sure if I'm asleep or awake. I have dreams when I write an entire song, chords and everything. I wake up and hope I can remember the dream-song, and find that I've already written it all down, and I just pick up the guitar and play it." Is it sleepwalking? Sleepwriting, perhaps? "I don't know," she smiles, "It's a mystery."
Michelle Branch feels the connection to John Shanks, the producer of her record, (Melissa Etheridge, BB Mak, SR-71, Chris Isaak) is a magical one. "Once you write a song, it's really personal. The song is your baby, you watch it grow, and then you let it go. When we were in the studio, I immersed myself in it – idea after idea just flowed," she recalls, "John was so inspiring."
Michelle Branch hopes to inspire people the way the Beatles, Jimi Hendrix and Led Zeppelin inspired her. "If God had a voice, it would belong to Robert Plant," she declares, "and Jimi Hendrix is so honest when he sings/ The cool thing about the Beatles is that they created music that makes you feel the lyrics. When you listen to "Here Comes the Sun," you can just feel the sun's rays. In "She's Leaving Home," I feel the parent's hearts breaking. I want to give back to people what I get from the music I love."
Michelle Branch already gets letters from young aspiring singers/songwriters. "I hope I can inspire people my age to play music," Michelle says, "There are so many "put together" musical acts today, younger girls write and tell me – "they all dance and sing and look so perfect, and it's hard to watch them, then I heard your music and now I'm writing songs." I hope that continues/ I want to be able to speak the truth and make a difference. Even though you can't see it or grasp it, most people know love is out there."
"Comparisons are always going to be made, and no one can change that. But just because other young females release records after mine does not create a movement. I'm happy to be included in a movement. Just start with Stevie Nicks, throw in Sheryl Crow, and put me somewhere at the bottom of that."
In 2004, Michelle Branch took a break from her successful solo career to team with friend and touring backup singer, Jessica Harp, in a new Country Music project called The Wreckers.
Hit songs include --
Everywhere
Breathe
All You Wanted
Goodbye To You
Are You Happy Now?
Sooner Or Later
Wanting Out
Michelle Branch may be available for your next special event!
Watch videos:
YouTube

Genre: Country
Genre: Rock 1
Styles:
.Adult Alternative Pop/Rock. / AdultAlternativePopRock
.Pop. / xPop
.Contemporary Singer/Songwriter. / ContemporarySingerSongwriter
.Pop/Rock. / PopRock
.Contemporary Country. / ContemporaryCountry
.Country-Pop. / CountryPop
.Alternative Country-Rock. / AlternativeCountryRock


Years active:
x00s, x10s, x20s
1999-present

Born: ..in Arizona / born nArizona
Born: ..in Flagstaff / born FlagstaffAZ
Born: Jul 2, 1983

Raised: ..in Arizona
Raised: ..in Sedona / SedonaAR

Based: ..in US
Based: ..in Tennessee / based nTennessee
Based: ..in Nashville / based NashvilleTN