How To Book MIKI HOWARD For Your Event!
Miki Howard may be available for your next special event!



Vocal siren Miki Howard has been around for more than 15 years - invoking the timeless spirits of legendary crooners such as Billie Holiday, Aretha Franklin, Lena Horne and Nancy Wilson.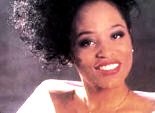 No matter what this songstress belts out, she does it with soulful conviction and class.
As a child, the Chi-town native and mother of three only had to step into her mother's living room to absorb different musical genres. Her mother, the late Rock and Roll Hall of Famer, Josephine Howard, and member of the renowned gospel quartet The Caravans (her father is The Pilgrim Jubilees's Clay Graham), always entertained her industry friends at home. "It was nothing for me to see James Cleveland, Billy Preston and Fats Domino in my house," says Howard, who developed her chops with impromptu performances of Aretha Franklin classics for her mother's company. "I was surrounded by music every day, so I knew I wanted to sing professionally someday." Howard's extended musical family served as the perfect mentors, encouraging her vocal ability and most importantly, teaching her what it takes to raise the bar in this manic music industry.
Even though her home and touring with her mom served as an ideal training ground for Miki's talent, she sought other venues to hone her vocal skills. She began scouting clubs to get a glimpse of her favorite groups. "I used to go to this teenage spot called Club Maverick where they served fruit punch and cookies," laughs Miki. "I saw Shalamar-Jodi Watley, Jeffrey Daniels, Howard Hewett." This exposure to an array of artists from Rufus and Chaka Khan to Earth, Wind and Fire was instrumental in Miki's professional singing pursuits. A pubescent Miki captivated Augie Johnson (from her favorite pop group Side Effect) with her range and was soon signed to Wayne Henderson's label, At Home Productions. It was there that Miki's jazz roots sprouted working with jazz musicians such as Roy Ayers, Chico Hamilton, Willie Bobo, Ronnie Laws and Esther Phillips.
After enjoying brief success with the now defunct pop group Side Effect, Miki Howard and the rest of the group nabbed odd gigs where they could until finally teaming with comedian and DJ Rick Dees. Howard sang on all of Dees's records. "It was my experience with Rick that made me want to go solo," says Miki. "We performed at the L.A. Amphitheater and I saw the dressing room marked 'Star' and I was jealous and wanted my own room."
That little green-eyed monster was the catalyst for Howard's solo career. She produced a demo and secured a deal with Atlantic Records. Applying all she'd learned about vocal excellence, Howard's 1986 debut "Come Share My Love" garnered her seven top 5 Billboard hits including the Glenn Miller remake "Imagination" (the first jazz standard played on R&B radio), "Love Under New Management," "That's What Love Is" (duet with Gerald LeVert), "Baby Be Mine" and a remake of Aretha Franklin's "Til You Come Back To Me."
With her career in full bloom and several accolades under belt, including NAACP and Soul Train Music awards, Miki Howard married before changing labels. "My husband was physically abusive," reflects the singer, "but I decided that I was going to survive. I had to for my kids." And survive she did. She masked her emotional turmoil and released two albums on Giant Records - "Femme Fatal," which yielded the hit "Ain't Nobody Like You," and "Miki Sings Billie Holiday," a tribute to her idol, which was produced by David Foster. Shortly after, Miki divorced her husband and started life anew, focusing on her family and singing career.
Although Miki Howard already has her three wishes - two sons and a daughter - she wants to continue expressing love in all that she does. "If I had one wish it would be that everyone help and love one another," says Howard. "I can only exemplify it, I can't change anyone's heart." Undoubtedly, Ms. Howard's sultry voice and ardent music already has.
Hit songs include --
Ain't Nobody Like You
Ain't Nuthin' in the World
Love Under New Management
Until You Come Back To Me (That's What I'm Gonna Do)
That's What Love Is
Baby Me Mine
Come Share My Love
Imagination
Come Back To Me Lover
Crazy
Release Me
Come Home To Me
Miki Howard may be available for your next special event!
Watch videos:
YouTube

Genre: R&B
Genre: Jazz
Styles:
.Soul. / xSoul
.Quiet Storm. / QuietStorm
.Vocal Jazz. / VocalJazz
.Urban. / xUrban


Years active:
x80s, x90s, x00s, x10s, x20s

Born: ..in Illinois / born nIllinois
Born: ..in Chicago / born ChicagoIL
Born: Sep 30, 1961

Based: ..in US
Based: ..in New Jersey / based nNewJersey