How To Book MILEY CYRUS For Your Event!
Miley Cyrus may be available for your next special event!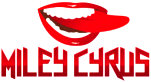 Hits include: "Party in the U.S.A.",
"Wrecking Ball", "We Can't Stop",
"Drive", "Hoedown Throwdown",
"When I Look At You", "Adore You",
"Hands Of Love", "Butterfly Fly Away",
"Breakout", "The Time Of Our Lives",
"Fly On The Wall", "SMS (Bangerz)",
"G.N.O. (Girls Night Out)", "7 Things",
"Girls Just Wanna Have Fun", "BB Talk",
"One In A Million", "Hands In The Air",
"See You Again", "True Friend",
"Start All Over", "FU", "Someone Else",
"I Miss You", "Dooo It!", "My Darlin'",
"Maybe You're Right", "The Climb",
"Make Some Noise", "Can't Be Tamed".
How to Hire MILEY CYRUS For Your Event!
Popular requests:
Booking fee, booking price, or booking cost.
Miley Ray Cyrus (born Destiny Hope Cyrus; November 23, 1992) is an American singer, songwriter, and actress. Her music spans across varied styles and genres, including pop, country, rock, hip hop, and experimental music. Miley Cyrus has attained the most US Billboard 200 top-five albums in the 21st century by a female artist, with a total of thirteen entries.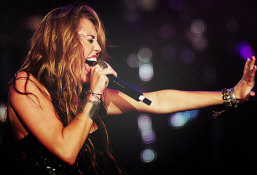 Hire Miley Cyrus for your concert plans!
During the Best of Both Worlds Tour, tickets were sold out in minutes and stadiums were completely filled making it the highest-grossing concert tour for a new act in 2007 and 2008. According to Billboard boxscore, the Best of Both Worlds Tour had a total attendance of approximately one million people and grossed more than US$54 million, earning Miley Cyrus the award for Breakthrough Act at the 2008 Billboard Touring Awards.
In 2012, Rolling Stone ranked Miley Cyrus as one of the top 25 teen idol breakout moments of the rock era, which Andy Greene wrote: "Miley's rise was meteoric. Tickets to her 2007 Best of Both Worlds tour sold out faster than any tour in memory ... It seemed like she was poised to become a more stable version of Britney Spears – especially after singles 'The Climb' and 'Party In The USA'".

Hire Miley Cyrus!
Billboard staff called Miley Cyrus the "Most Talked About Pop Star" of 2013, and also recognized the controversial evolution of her career as the "Top Music Moment" of the year, elaborating that she was a "maelstrom that expanded and grazed nearly every aspect of pop culture in 2013." The publication also listed "We Can't Stop" as best song of 2013 for being "one of the bolder musical choices in recent memory, and that risk paid off tremendously" and one of the songs that defined the decade stating it "created a new play in the playbook" of pop music.
In 2014, Page Six placed Miley Cyrus second place among the 21 most powerful celebrities under 25, with 150 million dollars "thanks to her work on Hannah Montana, merchandising, touring and music sales".
In 2020, the Recording Industry Association of America (RIAA) awarded Diamond certification to "Party in the U.S.A.", recognizing sales of ten million for the single.
Hire Miley Cyrus for your party or event!
Miley Cyrus may be available for your next special event!
Book Miley Cyrus, now!
For other great suggestions for booking music acts,
look here.

For more suggestions, proceed to the next page.
Click here --
Rock Music Roster
Or, click on one of the below links --
Music Menu
Fast Index
Entertainers Directory
Home