How To Book MODEST MOUSE For Your Event!
Modest Mouse may be available for your next special event!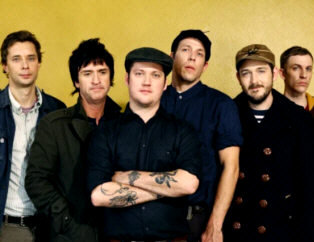 Hits include: "Float On",
"Lampshades On Fire",
"Dashboard", "Ocean Breathes Salty",
"The Ground Walks, with Time in a Box",
"Missed The Boat", "The Best Room",
"Coyotes", "We Are Between",
"The Sun Hasn't Left".
How to Hire MODEST MOUSE For Your Event!
Popular requests:
Booking fee, booking price, or booking cost.
Modest Mouse is an American rock band formed in 1992 in Issaquah, Washington, and currently based in Portland, Oregon. The founding members are lead singer/guitarist Isaac Brock, drummer Jeremiah Green, and bassist Eric Judy. Strongly influenced by Pavement, Pixies, XTC, and Talking Heads, they rehearsed, rearranged, and recorded demos for almost two years before finally signing with small-town indie label K Records and releasing numerous singles.
Their discography includes seven studio albums, six extended plays, two compilation albums, four low fidelity cassette releases, one live album, twenty-five singles, and nine reissues.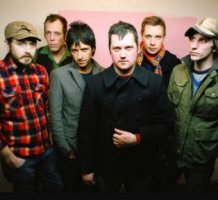 Hire Modest Mouse for your festival or concert plans!
In 2000, Modest Mouse released The Moon & Antarctica, its first album on Epic Records. The album, produced by Califone's Brian Deck during five months of sessions in Chicago, was met with critical acclaim, including a 9.8/10 score from online music magazine Pitchfork Media, despite concerns about releasing material on a major label. The album would later receive further acclaim.
In 2002, Modest Mouse joined Cake, De La Soul, The Flaming Lips, The Hackensaw Boys and Kinky on the Unlimited Sunshine Tour.
In June 2008, the band began a North American tour. They returned to Florida, with three shows in Miami, Orlando and St. Augustine, for the first time since they were cut off stage early during the November 2006 Bang Music Festival show. Modest Mouse finished its tour supporting We Were Dead Before the Ship Even Sank after two years of promoting the record.
In July 2012, Modest Mouse played a Saturday afternoon set at the inaugural Firefly Music Festival with other acts including The Killers, The Black Keys, Death Cab for Cutie, Flaming Lips, Head and the Heart and Imagine Dragons.
On August 17, 2013, Modest Mouse was one of the main acts in the Good Vibes Festival held in Sepang, Malaysia. The lineup featured other internationally renowned bands such as Smashing Pumpkins, Ash, and Japandroids.
In April 2013, Modest Mouse performed at Coachella Music Festival in Indio, California with others such as Blur, Red Hot Chili Peppers, Phoenix, Wu-Tang Clan, and Yeah Yeah Yeahs. They also performed at the 2014 Hangout Music Festival in Gulf Shores, Alabama, in May 2014. They later performed as a headliner at Shaky Knees music festival in Atlanta, Georgia on May 10, 2014, and also headlined Sunday May 25 at Boston Calling in Massachusetts.
Hire Modest Mouse for your party or event!
Modest Mouse may be available for your next special event!
Book Modest Mouse, now!
For other great suggestions for booking music acts,
look here.

For more suggestions, proceed to the next page.
Click here --
Alternative Music Roster
Or, click on one of the below links --
Music Menu
Fast Index
Entertainers Directory
Home