Visit new page >>>
MONICA
How To Book MONICA For Your Event!
Monica may be available for your next special event!

(Sorry. No weddings.)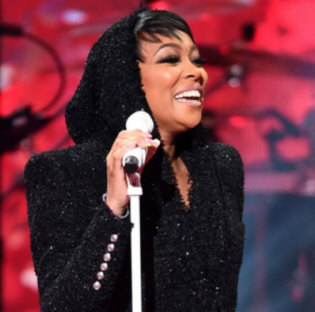 How to Hire MONICA For Your Event!
Popular requests:
BOOKING FEE (booking price, booking cost).
GRAMMY AWARD winning Monica Denise Arnold (formerly Brown; born October 24, 1980) is an American singer, rapper and actress. Born and raised in College Park, Georgia, she began performing as a child and became part of a traveling gospel choir at the age of ten.
Throughout her career, several of Monica's singles became number-one hits on the pop and R&B charts.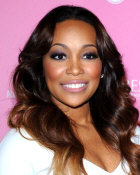 Hire Monica for your festival or concert plans!
Monica was still fourteen when her second single was released, "Before You Walk Out Of My Life," which also went to the #1 R&B spot and took home the Platinum. This made her the youngest artist ever to have two consecutive #1 hits on the Billboard R&B chart. Her youth alone, in fact, puts Monica in rare company with the handful of legends whose #1 R&B debuts also happened while they were in puberty: Frankie Lymon (age 13), "Little" Stevie Wonder (also 13), and "Little" Esther Phillips (14) come immediately to mind.
She was still in the church choir when cousin Melinda Dancil began to encourage the fifth grader to check out the talent shows at Center Stage Auditorium. Organized by local DJ Ryan Cameron and the West Coast female rapper Yo-Yo, the talent shows were the perfect place to showcase "The Greatest Love Of All," a consistent winner for Monica over the next two years.

Hire Monica for your very special event or occasion!
Local A&R representative Kevin Wales introduced Monica to Dallas Austin, known for his work with Madonna, TLC, Boyz II Men, Joi, Grace Jones, Highland Place Mobsters and others.
Monica commenced her first promotional tours that Summer of 1995 in support of her Platinum-plus album, "Miss Thang," which included two hits. By the time the third smash came out in mid-1996, "Why I Love You So Much/Ain't Nobody," Monica was fifteen, traveling with a full-time tutor, a road manager, a band, dancers and a concert itinerary (with the likes of TLC, Bone Thugs-N-Harmony, Keith Sweat and others) that kept her busy for more than a year. Touring didn't stop until sixteen year-old Monica returned home to graduate with her Atlanta Country Day School class on Friday the 13th of June, 1997 with a 4.0 GPA.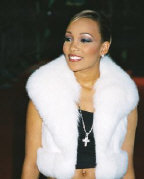 Hire Monica!
According to Billboard, she is the youngest recording act to ever have two consecutive chart-topping hits on the Billboard Top R&B Singles chart, as well as the first artist to top the US Billboard Hot R&B/Hip-Hop Songs chart over the span of three consecutive decades (1990s, 2000s, and 2010s).
In 2010, Billboard listed Monica at number 24 on its list of the Top 50 R&B and Hip Hop Artists of the past 25 years. A four-time nominee, she won a Grammy Award for Best R&B Performance by a Duo or Group with Vocals for her contribution to "The Boy Is Mine" alongside Brandy, at the 41st awards ceremony and has been the recipient of one Billboard Music Award, one BET Award, and two BMI Pop Awards.
In 2010, Monica joined Trey Songz on his Passion, Pain & Pleasure Tour, her first North American concert tour in ten years.
In 2011, Monica joined the debut season of the reality talent show The Voice as an adviser to musician coach CeeLo Green.
Monica along with Fred Hammond was featured on gospel music recording artist James Fortune and FIYA's single "Hold On" which became a top five hit on the Christian Songs chart and garnered a Grammy Award nomination for Best Gospel Song at the 54th awards ceremony.
On July 15, 2022, Monica released a new single, "Friends", featuring Ty Dolla $ign.
Monica has said many times that Whitney Houston is her biggest inspiration and influence since childhood. Another big influence is Mary J. Blige. Other artists she looks up to are Betty Wright, Gladys Knight and Anita Baker.
Hits include:
Love All Over Me
Angel of Mine
Before You Walk Out of My Life
Don't Take It Personal (Just One of Dem Days)
So Gone
The First Night
For You I Will
Why I Love You So Much
Before You Walk Out of My Life
U Should've Known Better
Every Time Tha Beat Drop
Get It Off
Just Another Girl
All Eyez On Me
Knock Knock
Street Symphony
Get It Off
Sideline Ho
A Dozen Roses (You Remind Me)
Hire Monica for your party or event!
Monica may be available for your next special event!
Book Monica, now!
For other great suggestions for booking music acts, look here.

Genre: R&B
Styles:
.Club/Dance. / ClubDance
.Contemporary R&B. / ContemporaryR&B
Adult Contemporary R&B / AdultContemporaryR&B
.Hip-Hop Soul. / HipHopSoul
Urban / xUrban


Years active:
x90s, x00s, x10s, x20s
1993-present

Born: ..in Georgia / born nGeorgia
Born: ..in Atlanta / born AtlantaGA
Born: Oct 24, 1980

Based: ..in US
Based: ..in Georgia / based nGeorgia
Based: ..in Atlanta / based AtlantaGA
Based: and
Based: ..in California / based nCalifornia
Based: ..in Los Angeles / based LosAngelesCA