How To Book Entertainment For Your Event
Muse may be available for your next special event!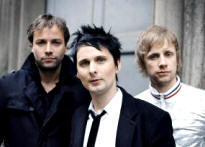 Hits include: "Dead Inside", "Madness",
"Resistance", "Uprising", "Panic Station",
"Starlight", "Undisclosed Desires",
"Supermassive Black Hole",
"Reapers", "Hysteria (I Want It Now)",
"Time Is Running Out", "Dead Inside",
"Knights of Cydonia", "Mercy",
"Psycho", "Follow Me", "Survival",
"Neutron Star Collision (Love Is Forever)",
"Stockholm Syndrome", "Supremacy".

Booking Muse:
Serious requests only.
For more suggestions, proceed to the next page.
Click here --
Alternative Music Roster
Or, click on one of the below links --
Music Menu
Fast Index
Entertainers Directory
Home