How To Book MYSTIKAL For Your Event!
Mystikal may be available for your next special event!



Mystikal (a.k.a Michael Tyler) is known as the sharp-tongued, hi-energy rapper of New Orleans. His rapping talents and his youthful fire and vigor has made him into the true success he is today. Mystikal has the ability to lead hip-hop into another level. This rapper has surpassed many stepping-stones and milestones in hip-hop and plans to further break barriers.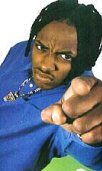 When it comes to kickin' the tightest lyrics and freaking some of the dopest flows on this side of the Mississippi, no one does it better than Big Easy's boy wonder Mystikal. His lyrics are so fly and flamboyant, they can only be described simply as ghetto fabulous.

Mystikal (born Michael Tyler) began his studies in hip-hop back in 1980 (also called the golden age of hip-hop) when New Orleans hip-hop scene was bristling with raw untapped talent, such as the late N.O. pioneer Warren Mayes, MC Thick, Gregory D and Mannie Fresh. According to the Crescent City born lyricist, all these aforementioned rappers played a major role in helping him develop his style.
"Some of my major influences were early New Orleans MCs like Gregory D. He was one of the first cats to make a record in New Orleans. Mannie Fresh, Sporty T, MC Thick...I grew up either challenging them at gong shows (a popular series of talent shows held around New Orleans) or opening up for them."
In 1994, Mystikal, fresh from a harrowing tour of duty of Desert Storm, caught a lucky break when he signed with a small local label called Big Boy Records, which released his first underground LP called "The Mind of Mystikal."
"Basically, with the first record, I was just trying to get my foot in the door," says Mystikal. I was a freshman and I wanted to prove that I had something. All I asked my company was 'Put me out and I'll do the rest.'" Indeed he did. The record blew up instantly, selling well over 300,000 units independently and earning him a distribution deal with New York based Jive Records.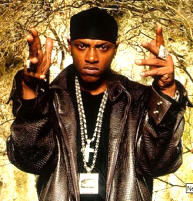 Under Jive auspices, "The Mind of Mystikal" went gold and helped to establish his highness as one of the premiere MCs in hip-hop. Three years after the release of his debut LP, Mystikal sent shockwaves through the hip-hop nation when he joined forces with Master P's No Limit Records and released the platinum selling "Unpredictable."
"With 'Unpredictable' I was finally a sophomore. I went from local to national with the first album; with this one, I went from national to super-national."
His third set "Ghetto Fabulous" also reached platinum status and solidified Mystikal's position as a national superstar. With two platinum and one gold record under his belt, the brass young MC from the N.O. was ready to soar into the stratosphere with his fourth effort "Let's Get Ready."
A standout track is "Some Of Us Ain't Gone See Tomorrow." Inspired by Mystikal's deep faith in God, this is an introspective song where Mystikal examines socio-political issues from a spiritual perspective. "Anybody who really knows me knows that I'm real close with God," says the artist. "I just wanted to do a song that reminds people how serious life is."
"I have surpassed a lot of stepping stones and a lot of milestones in hip-hop," says Mystikal about his career. "But I'm still growing. Mark my words, this is going to be my era."
Awards include --
Best R&B/Soul or Rap Music Video ("Shake Ya Ass")
-- Soul Train Music Awards, 2001
Hits include: "Neck uv da Woods",
"Oochie Pop", "That's The Rapper",
"The Man Right Chea", "Tarantula",
"Bouncin' Back (Bumpin' Me Against the Wall)",
"If It Ain't Live, It Ain't Me",
"Shake Ya Ass", "That's The Nigga",
"Ain't No Limit", "Y'all Ain't Ready Yet",
"Original", "Danger (Been So Long)".
Mystikal may be available for your next special event!
Watch videos:
YouTube

Genre: Rap
Styles:
.Dirty South. / DirtySouth
.Southern Rap. / SouthernRap
.Hardcore Rap. / HardcoreRap
.Gangsta Rap. / GangstaRap


Years active:
x90s, x00s, x10s, x20s

Born: ..in Louisiana / born nLouisiana
Born: ..in New Orleans / born NewOrleansLA
Born: Sep 22, 1975

Based: ..in US
Based: ..in Louisiana / based nLouisiana
Based: ..in New Orleans / based NewOrleansLA