Visit new page >>>
NAS
How To Book NAS For Your Event!
NAS may be available for your next special event!
(a.k.a. Nasir "Nas" Jones)



How to Hire NAS For Your Event!
Popular requests:
BOOKING FEE (booking price, booking cost)
.
Grammy Award winning Nasir bin Olu Dara Jones (born September 14, 1973), better known by his stage name Nas, is an American rapper. Rooted in East Coast hip-hop, he is regarded as one of the greatest rappers of all time.
He had plans of becoming a producer/DJ as he hung pin-ups of the Juice Crew, Slick Rick, Rakim, LL Cool J, Salt-N-Pepa, and Sweet Tee on his wall. Unfortunately (or fortunately for the fans he would inspire), he was too poor to afford turntables and a beat machine, so Nas did the next best thing: pick up a pencil and a napkin to write his first rap ("My name is Nasir, the rhyme engineer / and if you want to battle, I will end your career / people perpetrate, I process much power / it's too late to debate, it's MC hour").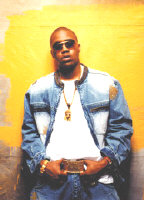 Hire Nas for your festival or concert plans.
April 19, 1994, was a landmark in hip-hop history as Nas' debut album was released. It was the magical combination of producers like DJ Premier, Large Professor, Pete Rock, L.E.S, and Q-Tip, combined with the effortless heartfelt poetics of Nasty Nas that created "Illmatic," which received an unexpected, yet well-deserved 5 mics from the then-credible rap Bible, "The Source."
In addition, Nas was hailed as the second coming to Rakim (the trendsetter and god MC of the golden '80s age of hip-hop), someone who would bring back lyricism in a g-funkdafied era of booty bitches. Although it succeeded in bringing back focus to the East, "Illmatic" did not fare well financially. Even the four videos (Halftime, It Ain't Hard To Tell, The World Is Yours, One Love) could not garnish Nas with a gold plaque.
From appearing on the "Street Fighter" soundtrack to rapping with Kool G Rap, Nas spent the remainder of 1994 and all of 1995 confirming the high expectations that had been thrust upon him with the release of "Illmatic." One notable achievement was his prolific verse on "Verbal Intercourse" on Raekwon's "Only Built 4 Cuban Linx" album.
Apparently possessed, Nas received a Source Quotable as he had the distinction of being the only non-Wu-member to be allowed on a Wu-Tang album (until Ras Kass appeared on "Bobby Digital") when the Clan was undeniably the greatest group at the time and were strictly keeping guest appearances inside the fam. Listed as Nas Escobar, he attacked the prison system ("It's like a cycle: niggaz come home, some'll go in") and dropped urban philosophy ("From the womb to the tomb, presume the unpredictable").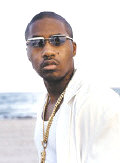 Hire Nas for your very special event or occasion.
With anticipation building and patience wearing thin, the release of "It Was Written" on July 2, 1996, was heavily scrutinized by the discerning public. Under new management, Nas fell victim to the sophomore jinx, not because the quality of the tracks were less than his debut, but because of various circumstances. Instead of the angst-filled Nasty Nas, the soft-spoken, obviously blunted, nonchalant Nas Escobar followed trends instead of setting them with his mafioso bravado. In addition, gone were the project funk-induced beats of the "Illmatic" producers, replaced with the glossy soundscapes of The Trackmasters; only DJ Premier remained (L.E.S joined The Trackmasters), but for one song. What was also surprising was that Dr. Dre produced and appeared on one track; it was unheard of for a high profile Cali artist to work with a New York artist of Nas' caliber during the turbulent time of a media-fabricated East/West beef. These aforementioned factors caused Nas to be unfairly criticized by reviewers who would not recognize the album's brilliance until years later.
Regardless of public opinion, "It Was Written" was a milestone in Nas' career. His life was turned upside-down as hatred came from all directions. One blazing gun was Tupac Shakur, who felt that Nas was biting his thug style and indirectly dissing him on "The Message." With rumors abound that 2pac had retaliated on his upcoming Makaveli album, Nas and his crew bumped heads with 2pac and his boys at the MTV Awards. After Suge Knight calmed everyone down, he allowed Nas and 2pac to discuss the removal of the "Against All Odds" diss. As Nas recalls, "So we talked and it was a beautiful thing. He said, 'If me and you are on cool terms, I won't have to come at you on Makaveli. I'll take the dis off my record and we need to build. We can set up a meeting where we sit down and make this shit real.'" Two days later, 2pac was brutally gunned-down in Las Vegas and the Nas dis remained intact.
Another beef that stemmed from "It Was Written" was between Nas and his boy Cormega (he had even shouted him out on Illmatic's "One Love"). Nas' plan was to create a supergroup called The Firm, which consisted of himself, Foxy Brown, Cormega, and AZ with Dr. Dre & The Trackmasters on production. They had made their official debut on "Affirmative Action," dropped a few mixtape freestyles, shout each other out on their respective albums, and collaborated for the occasional b-sides. Yet, when they appeared in The Source and RapCity, gone was Cormega, replaced by unknown newcomer Nature. There are many sides to the story, but this is the most popular one: apparently, Nas' manager wanted Cormega to sign an exclusive deal with Trackmasters, but when Cormega refused, he was out and Nature was in. Cormega was also vexed that Nas didn't stand up for him and thus, the fiery white label "F**k Nas & Nature" emerged on the underground scene.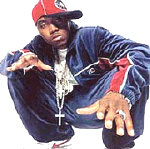 Hire Nas.
It was 1998 and Nas had been limiting himself to guest-appearances when the public caught wind of the news: after a three-year hiatus, the gold child would release "I Am . . . The Autobiography," a double-disc LP for 1999. The timing was wrong, however, as bootlegging had begun to get rampant on the Internet and the streets; to Nas' dismay, a handful of tracks for "I Am..." were leaked months before the album was intended to be released. Thus, Nas was forced to return to the studio and record new tracks.
Just when hope had faltered and the once messiah-regarded lyricist was cast aside as just another MC, Nas appeared on CNN's "B EZ" with the same hunger he had on "Live At The BBQ." What followed was outstanding guest-appearance after guest-appearance for the next few months and the "QB Finest" project, which reunited Cormega and Nas on Da Bridge 2001. The streets were starving and some wondered if Nas was truly back. In addition, unreleased songs from a b-sides/remixes/unreleased filled album called "D.O.E." would appear on mixtapes as DJs screamed out "DEATH OF ESCOBAR! COMING SOON" and the people were reminded once again of what Nas was capable of, although it never came out.
It was now the middle of 2001 and the stakes were raised at the Hot 97 Summerjam when Brooklyn MC Jay-Z called out Nas onstage with the line, "Ask Nas, he don't want it with Hov!" For years, competition had been brewing between the two since B.I.G. was fatally shot and the throne for king of New York had been up for grabs. Nas quickly retaliated on "Stillmatic" (aka H-to-the-Izzo, M-to-the-Izzo) and called out the whole Roc-A-Fella camp. Jay-Z proceeded to release his album "The Blueprint," which received 5 mics in The Source and contained a long-ass verse directed at Nas on the track "The Takeover."
The pressure was on for Nas to deliver, as he had been working on his fifth studio album, "Stillmatic," for the past year. The first single, "Got Yourself a…", finally premiered and featured Nas reenacting the murders of 2pac and The Notorious B.I.G.
December 18, 2001 finally arrived and "Stillmatic" at the least returned Nas to his exalted position. Receiving 5 mics in The Source, "Stillmatic "showcased a focused, mature artist, who many will agree with this, destroyed Jay-Z on "Ether." The confused Nasty Nas Escobar was apparently destroyed and what remained was Nas.
Jay-Z wasn't having it, however, as he released two direct retaliations to "Ether" in the same week that revealed Nas' ex-girl and Destiny's mother Carmen had been unfaithful. At the time of this writing, the issue has not been resolved yet and Nas has only had this to say of his future: three more albums are left then he is going to focus on writing screenplays.
In 2013, Nas was ranked fourth on MTV's "Hottest MCs in the Game" list. His debut, Illmatic, is widely considered among the greatest hip-hop albums of all time.
In August 2020, Nas announced that he would be releasing his 13th album. On August 13, he revealed the album's title, King's Disease. The album won the Grammy Award for Best Rap Album at the 63rd Annual Grammy Awards, becoming Nas' first Grammy.
In September of 2022, Nas performed at the N.Y. State of Mind Tour along with others including Wu-Tang Clan, RZA, GZA, Busta Rhymes and Method Man.
His discography includes fifteen studio albums, one collaborative album, one group album, five compilations, four mixtapes, one extended play, and seventy-nine singles (including twelve collaboration singles and thirty-three as a featured artist).
Hits include:
Street Dreams
Got Ur Self A...
It Ain't Hard To Tell
NAS Is Like
NAStradamus
If I Ruled The World (Imagine That)
I Can
One Love
The World Is Yours
One Mic
Hate Me Now
Made You Look
You Owe Me
Just A Moment
Hip Hop Is Dead
In Too Deep
Oochie Wally
You Won't See Me Tonight
Can't Forget About You
Bridging The Gap
Hero
Daughters
Cops Shot the Kid
Hire Nas for your party or event!
Nas may be available for your next special event!
Book Nas, now!
For other great suggestions for booking music acts, look here.
Listen to music:
YouTube Music | Spotify

Genre: Rap
Styles:
.East Coast Rap. / EastCoastRap
.Gangsta Rap. / GangstaRap
.Hardcore Rap. / HardcoreRap
.Political Rap. / PoliticalRap


Years active:
x90s, x00s, x10s, x20s
1991-present

Born: ..in New York / born nNewYork
Born: ..in New York City / born NewYorkNY
Born: ..in Queens / born QueensNY
Born: ..in Queensbridge / born QueensbridgeNY
Born: Sep 14, 1973

Based: ..in US
Based: ..in New York / based nNewYork