Visit new page >>>
NE-YO
How To Book NE-YO For Your Event!
Ne-Yo may be available for your next special event!



Hits include: "Beautiful Monster", "Closer",
"Miss Independent", "Sexy Love", "So Sick",
"Because Of You", "Do You", "Can We Chill",
"Let Me Love You (Until You Learn To Love Yourself",
"When You're Mad", "Champagne Life",
"One In A Million", "Coming With You",
"Forever Now", "Stay", "Money Can't Buy",
"Don't Make 'Em Like You",
"Never Knew I Needed", "Part Of The List",
"Mad", "She Knows", "Go On Girl",
"Leaving Tonight", "Lazy Love".
How to Hire NE-YO For Your Event!
Popular requests:
BOOKING FEE (booking price, booking cost).
GRAMMY AWARD winning Shaffer Chimere Smith, known professionally as Ne-Yo, is an American singer, songwriter, actor, dancer, and record producer.
He gained fame for his songwriting abilities when he penned Mario's 2004 hit "Let Me Love You". The single's successful release prompted a meeting between Ne-Yo and Def Jam's then-president Jay-Z, resulting in a long-tenured recording contract.
Born into a family of musicians from Arkansas, Shaffer C. Smith a.k.a. Ne-Yo was raised in a single parent home by his mother. In hopes of a better opportunity, Ne-Yo's mother relocated the family to Las Vegas, Nevada, where Ne-Yo would discover his passion.
Hire Ne-Yo for your festival or concert plans!
A master in the art of storytelling, Ne-Yo began writing at an early age. A vivid imagination and creative energy has allowed Ne-Yo to write songs for multi-platinum artists such as Mary J. Blige, B2K, Faith Evans, and Musiq. When asked about writing number one hits for other artists, simply put, Ne-Yo said, "I feel there is always room for good music. I want to reach people's soul with my lyrics through whatever vessel God chooses."
Ne-Yo found his first taste of real success in 2004 after "Let Me Love You," a song he wrote for R&B singer Mario, became an instant smash. Shortly thereafter, Ne-Yo was asked to prepare an album consisting entirely of his own material. "In My Own Words" debuted at No. 1 on The Billboard 200, and went on to spawn three hit singles: "Stay," "So Sick," and "When You're Mad."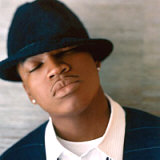 Hire Ne-Yo for your very special event or occasion!
Infusing pop melodies to rich, soulful production Ne-Yo creates both a unique sound and sentiment for his records. He confesses, "I've always been the writer, the guy in the background, but being the actual artist is a whole new experience for me."
Citing Prince, Marvin Gaye, The Rat Pack, and Stevie Wonder in his list of favorite entertainers, Ne-Yo invokes a nostalgic feeling, a renaissance if you will. Whether it's the bedroom or the dance floor, Ne-Yo's songs are filled with passion and intense energy that pulls (you into the music) and puts you into a zone.
He graces and challenges popular music with his writing and vocal talents. Ne-Yo is a rare artist - expressing creativity through drawings, paintings, martial arts and song. He is distinguished by youthful energy with in-depth lyrics that touch the soul.
Hire Ne-Yo for your party or event!
Ne-Yo may be available for your next special event!
Book Ne-Yo, now!
For other great suggestions for booking music acts, look here.

Genre: R&B
Styles:
.Urban. / xUrban
.Contemporary R&B. / ContemporaryR&B
.Adult Contemporary. / AdultContemporary
.Pop. / xPop


Years active:
x90s, x00s, x10s, x20s
1998-present

Born: ..in Arkansas / born nArkansas
Born: ..in Camden / born CamdenAR
Born: Oct 18, 1982

Raised: ..in Nevada / nNevada
Raised: ..in Las Vegas / LasVegasNV

Based: ..in US
Based: ..in Nevada / based nNevada
Based: ..in Las Vegas / based LasVegasNV
Based: and
Based: ..in Georgia / based n Georgia
Based: ..in Atlanta / based AtlantaGA