How To Book NEAL McCOY For Your Event!
Neal McCoy may be available for your next special event!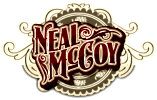 Hits include: "No Doubt About It",
"They're Playin' Our Song", "I Was",
"Wink", "Then You Can Tell Me Goodbye",
"The City Put The Country Back in Me",
"If I Was a Drinkin' Man", "The Shake",
"Every Man For Himself", "Beatin' It In",
"The Luckiest Man In The World",
"For a Change", "Where Forever Begins",
"Billy's Got His Beer Goggles On",
"The Last of a Dying Breed", "A-OK",
"Take a Knee, My Ass (I Won't Take a Knee)",
"If I Built You a Fire", "You Gotta Love That",
"There Ain't Nothing I Don't Like About You",
"Now I Pray For Rain", "The Girls Of Summer",
"Going, Going, Gone", "That Woman of Mine",
"If You Can't Be Good (Be Good at It)",
"Party On", "Love Happens Like That".
How to Hire NEAL MCCOY For Your Event!
Popular requests:
BOOKING FEE (booking price, booking cost).
Hubert Neal McGaughey Jr., known professionally as Neal McCoy, is an American country music singer.
His discography includes ten studio albums, two compilation albums and 39 singles.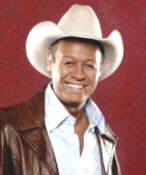 Hire Neal McCoy to entertain at a company's special event!
Two of his singles, "No Doubt About It" and "Wink" both reached number one on the Billboard country charts, and seven more reached top ten. His albums No Doubt About It and You Gotta Love That are both certified platinum by the Recording Industry Association of America (RIAA), and his 1996 self-titled album is certified gold.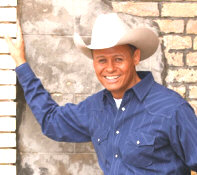 Hire Neal McCoy to entertain your friends and colleagues!
Neal McCoy broke through two years later with the back-to-back number one singles "No Doubt About It" and "Wink" from his platinum-certified album No Doubt About It. His commercial success continued into the mid to late 1990s with two more platinum albums and a gold album, as well as six more top 10 hits.
In 1999, McCoy released his final album for Atlantic, The Life of the Party. It only accounted for two singles: the Phil Vassar co-write "I Was" at No. 37 and "The Girls of Summer" at No. 42. He, Tracy Byrd, and T. Graham Brown also sang guest vocals on "Now That's Awesome", a song featuring snippets of a Bill Engvall comedy sketch, found on Engvall's Now That's Awesome album. This single peaked at No. 59.

In April 2011, McCoy signed with Blaster Music. He released his twelfth album, XII, for the label on March 6, 2012. Blake Shelton and Miranda Lambert co-produced the album with Brent Rowan, and sang backing vocals on its lead-off single "A-OK".

A year later, McCoy released Pride: A Tribute to Charley Pride via Slate Creek Records, under the production of Garth Fundis. The album features guest appearances from Darius Rucker, Trace Adkins, and Raul Malo of The Mavericks.
Hire Neal McCoy for your party or event!
Neal McCoy may be available for your next special event!
Book Neal McCoy, now!
For other great suggestions for booking music acts, look here.

For more suggestions, proceed to the next page.
Click here --
Country Music Roster
Or, click on one of the below links --
Music Menu
Fast Index
Entertainers Directory
Home