How To Book NEIL SEDAKA For Your Event!
Neil Sedaka may be available for your next special event!



Neil Sedaka (born March 13, 1939) is an American singer, songwriter and pianist. Since his music career began in 1957, he has sold millions of records worldwide and has written or co-written more than 500 songs for himself and other artists.
It is hard to imagine the history of rock and roll without the many contributions of Neil Sedaka (seh-dah'-kah). For more than four decades, Sedaka's timeless standards have helped change the face of popular music. With countless hit singles, and platinum and gold records, he is recognized as one of rock and pop music's legendary pioneers, and remains as vital a force today as he was when he first achieved his string of hits back in the late 1950's. But Neil's meteoric rise to success began even before that.
It was classical music that shaped the musicianship of the young Neil Sedaka. At the age of eight, he had already begun his intensive classical piano training at the prestigious Julliard School of Music, practicing up to fiv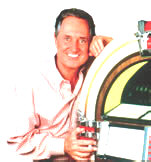 Hire Neil Sedaka for your festival or concert plans!
e hours a day. And by the time Sedaka was sixteen, Arthur Rubinstein voted him one of the finest classical pianists in New York City high schools. Classical music has always remained a passion for Sedaka, and though he once considered earning a doctorate in the field, it was not where he chose to forge his legend.
Since his classmates were listening to pop and rock and roll playing on the radio, and being eager to gain the acceptance of his peers, Neil Sedaka began to play the latest music at parties. He formed a doo-wop group in high school, the Tokens, and they recorded two singles that became regional hits.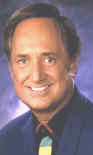 Hire Neil Sedaka for your special event!
Greater success was soon to follow, when after having been introduced to a young neighbor, Howard Greenfield, by Greenfield's mother, they began a successful songwriting partnership. As Neil Sedaka has noted, "for a long period of time, we wrote a song a day." While some songs never made it out of the house, many others made their way around the world. In the four years between 1959 and 1963, the songwriting team sold more than twenty-five million records and their collaboration was to last for thirty years, one of the longest partnerships in music history.
Sedaka and Greenfield became one of the original creators of the "Brill Building Sound" in the late fifties and early sixties when they were the first to sign with Don Kirshner and Al Nevins at Aldon Music. Not long after, Kirshner and Nevins signed songwriters Neil Diamond, Carole King, and Paul Simon, among others, and they became the center of the pop music world. They worked in a competitive but communal environment, producing the innocent, romantic anthems of the era that would dominate the music charts.
It was in 1958, at the age of eighteen, when Neil Sedaka was catapulted into stardom after Connie Francis recorded his "Stupid Cupid." Rhythm and blues stars Clyde McPhatter and LaVern Baker also scored hits with his songs. As a result of these hits, Sedaka was able to sign a contract with RCA as a writer and performer of his own material.
Sedaka soon recorded chart toppers "The Diary," "Oh, Carol," "Stairway to Heaven," "Calendar Girl," "Little Devil," "Happy Birthday Sweet Sixteen," "Next Door To An Angel," and "Breaking Up Is Hard To Do," songs that have become a part of peoples' lives and can instantly take listeners back to special moments.
Neil Sedaka had become a "teen idol" and flew around the world as one of the youngest performers to tour extensively. He studied the styles of music that had reached the top of the charts in other countries, and innovatively combined these styles with classical and pop music. His music became distinguished for a unique recording style involving multi-tracking his own voice to achieve a rich sound. But all of this was merely the first act in a career that has not ceased to evolve and entertain.
Following the "British Invasion" by the Beatles and The Rolling Stones in the United States, when the music scene began to change and his record sales dwindled, Neil Sedaka continued to develop his gift for songwriting. He wrote for other performers such as Tom Jones with "Puppet Man," The Fifth Dimension with "Workin' on a Groovy Thing," and the Monkees with "When Love Comes Knocking At Your Door."
Sedaka also achieved success in international markets by recording albums in Spanish, German, Italian, and Japanese, with songs and instrumentation native to each country. Then in 1972, Sedaka re-launched his solo career in England by releasing the album "Emergence." A good friend, Elton John, offered to sign Sedaka to his Rocket Record label and re-introduce him to American audiences. The two albums he recorded for the Rocket label, "Sedaka's Back" in 1974 and "The Hungry Years" in 1975, became top selling albums around the world. His comeback was further heralded by two of his songs, "Bad Blood" and the timeless "Laughter in the Rain," reaching the #1 position on the music charts.
In Rolling Stone Magazine, Neil Sedaka was hailed as "the new phenomenon." The song "Breaking Up Is Hard To Do" was re-released as a ballad in 1975, and made music history when it reached the Top Ten charts, becoming the first song recorded in two different versions by the same artist to reach the Top Ten. During this time, Sedaka also helped to launch the career of the Captain and Tennille with their version of his "Love Will Keep Us Together," which won a Grammy Award for Record of the Year for this worldwide, number one hit. Elvis Presley and Frank Sinatra would also perform their own versions of Sedaka hit songs from the 1970's.
In 1976, Neil Sedaka was seen by millions when his television special, "Neil Sedaka: Steppin' Out," was shown on NBC, with a guest appearance by Bette Midler. Two more songs of Sedaka's, "Solitaire" and "Hungry Years," became top hits, helping to cement his reputation as a songwriting force. In 1980, Sedaka had a Top Ten hit with "Should've Never Let You Go," which he recorded with his daughter, Dara; this remains one of the few father-daughter songs to have ever made the charts. The Sedaka legacy does not end there. His release in the 1990's, "Timeless – The Very Best of Neil Sedaka," which includes both old and new songs, sold more than 500,000 copies and earned Sedaka yet another Platinum Album.
As the prolific and versatile author of more than 1,000 songs, the accolades showered on Neil Sedaka have been numerous. Among the honors he has received, Sedaka has been inducted into the Songwriter's Hall of Fame, has had a street named after him in his hometown of Brooklyn, and was given a star on the Hollywood Walk of Fame. Sedaka was honored in 1998 as one of a select group of personalities to be enshrined at the Madame Tussaud Wax Museum in Las Vegas.
He has received numerous awards from BMI, an organization that monitors the music industry, for having written some of the most played songs on radio or television. Recently, his song "Breaking Up Is Hard To Do" was listed by BMI as one of the fifty most performed songs of the 20th century. Yet these serve as perfunctory recognition to a body of work that continues to grow and never ceases to entertain.
Live performances have always been a hallmark of the Neil Sedaka career and have taken him to some of the most hallowed and respected concert stages around the world. London's Royal Albert Hall has always been a favorite and his appeal in England has only grown over the years. His concerts, often with a full orchestra, continue to be enormous draws in Las Vegas, Reno, and Atlantic City, and Sedaka still enjoys the interaction with an audience.
Sedaka often returns to the classical roots of his early years. With original romantic lyrics written by Sedaka, and set to the music of Beethoven, Chopin, Rachmaninoff, and Tchaikovsky, he has released a collection of these songs on "Classically Sedaka." He has already performed a selection of these songs with many symphonies across the United States and the United Kingdom, including the Richmond Symphony, the Jacksonville Symphony, the National Symphony Orchestra at the Kennedy Center, and the New York Pops at Carnegie Hall. Both the critical and audience response have been phenomenal.
"Classically Sedaka" has gone on to earn a gold record in Europe. Following the smash success of this record, Sedaka released "Tuneweaver," and made another departure with the release of "Tales of Love and Other Passions," recording both old standards and original Sedaka songs with a jazz trio, which includes the renowned jazz piano player, Andy LaVerne. Judging by these CDs' equally strong sales, it is clear that Sedaka's worldwide appeal and ever-increasing fan base show no signs of slowing down.
With a career spanning five decades, a rare feat in the entertainment world, Neil Sedaka never ceases to amaze. As in the past, when singers as diverse as Patsy Cline, Rosemary Clooney, the Swedish group Abba, and Cher recorded Sedaka songs, contemporary performers such as Gloria Estefan and Sheryl Crow continue to record his music.
Sedaka also continues to appear in television specials about his music. An hour long program on Neil Sedaka for A & E's acclaimed "Biography" series was broadcast. Sedaka has written an autobiography entitled "Laughter in the Rain: My Own Story" for Putnam Books. He has performed on behalf of the American Cancer Society and the Alzheimer Association, among many other charities. All of these ventures will no doubt add to his legend – that of a consummate musician, an extraordinary vocalist, and an ageless songwriting talent.
Hit songs include --
Bad Blood
Breaking Up Is Hard To Do
Laughter in the Rain
The Immigrant
Should've Never Let You Go
Amarillo
Calendar Girl
Love In The Shadows
Next Door To An Angel
Happy Birthday, Sweet Sixteen
That's When the Music Takes Me
You Gotta Make Your Own Sunshine
Oh! Carol
Stairway To Heaven
Little Devil
Your Precious Love
Alice in Wonderland
You Mean Everything To Me
Let's Go Steady Again
The Diary
Hire Neil Sedaka for your party or event!
Neil Sedaka may be available for your next special event!
Book Neil Sedaka, now!
For other great suggestions for booking music acts, look here.

Genre: Rock 1
Styles:
.Classic Rock. / ClassicRock
.Early Pop/Rock. / EarlyPopRock
.Brill Building Pop. / BrillBuildingPop
.AM Pop. / AMPop
.Teen Idol. / TeenIdol
.Soft Rock. / SoftRock


Years active:
x50s, x60s, x70s, x80s, x90s, x00s, x10s, x20s

Born: ..in New York / born nNewYork
Born: ..in New York City / born NewYorkNY
Born: ..in Brooklyn / born BrooklynNY
Born: Mar 13, 1939

Based: ..in US

Tag: Jewish Musical Artists, xJewish, .Orchestra charts available. / OrchestraCharts