How To Book NELLY FURTADO For Your Event!
Nelly Furtado may be available for your next special event!



Hits include: "I'm Like a Bird",
"All Good Things (Come to an End)",
"Do It", "Maneater", "Promiscuous",
"Say It Right", "Turn Off the Light",
"Powerless (Say What You Want)", "Más",
"Te Busque", "Manos al Aire", "Fuerte",
"In God's Hands", "Night is Young",
"Try", "Big Hoops (Bigger The Better)"
"Parking Lot", "Spirit Indestructible".
GRAMMY AWARD and LATIN GRAMMY AWARD winning Nelly Furtado ComIH is a Canadian singer and songwriter. Furtado has sold more than 40 million records worldwide making her one of the most successful Canadian artists.

She first gained fame with her trip hop-inspired debut album, Whoa, Nelly! (2000), which was a critical and commercial success that spawned two top-10 singles on the Billboard Hot 100, "I'm Like a Bird" and "Turn Off the Light". The first of the two singles won her a Grammy Award for Best Female Pop Vocal Performance.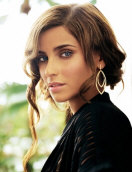 Nelly Furtado's third album, Loose (2006), was a smash hit and became her bestselling album, with more than 10 million copies sold worldwide, also making it one of the bestselling albums of the 2000s. Nelly Furtado continued to explore her Portuguese heritage while leaning heavier into hip hop. This album spawned four successful number-one singles worldwide; "Promiscuous", "Maneater", "Say It Right", and "All Good Things (Come to an End)". Her Timbaland collaboration "Give It to Me" (2007) in the same era also topped the charts in the US and overseas. Furtado's critically acclaimed duet with James Morrison, "Broken Strings", also topped the charts in Europe in 2008.

She released her first Spanish-language album, Mi Plan, in 2009, which won her a Latin Grammy Award for Best Female Pop Vocal Album.

She has won many awards throughout her career, including one Grammy Award from seven nominations, one Latin Grammy Award, ten Juno Awards, one BRIT Award, one Billboard Music Award, one MTV Europe Music Award, one World Music Award, and three Much Music Video Awards. Nelly Furtado has a star on Canada's Walk of Fame, and was awarded Commander of the Order of Prince Henry on February 28, 2014, in Toronto by Aníbal Cavaco Silva, the then-President of Portugal.

Furtado possesses a mezzo-soprano voice. Kristie Rohwedder of Bustle Magazine characterizes it as "soaring".

During her childhood and youth, Nelly Furtado embraced many musical genres, listening heavily to mainstream R&B, hip hop, alternative hip hop, drum and bass, trip hop, world music (including Portuguese fado, Brazilian bossa nova and Indian music), and a variety of others.
Her biggest influence when growing up was Ani DiFranco, she explained that "[w]hen I was a teenager, I wanted to be Ani DiFranco. I never wanted to be part of corporate music." She cites diverse influences, including Madonna, Mariah Carey, Blondie, Prince, The Police, Eurythmics, Talking Heads, De La Soul, TLC, Nusrat Fateh Ali Khan, Amália Rodrigues, Caetano Veloso, Juanes, Jeff Buckley, Esthero, Björk, Cornershop, Oasis, Radiohead, The Smashing Pumpkins, U2 and Beck.

Furtado's work has also inspired the likes of Lorde, Slayyyter, Dua Lipa, Bridgit Mendler and Gia Woods.
Hire Nelly Furtado for your party or event!
Nelly Furtado may be available for your next special event!
Book Nelly Furtado, now!
For other great suggestions for booking music acts,
look here.
Watch videos
YouTube

For more suggestions, proceed to the next page.
Click here --
Alternative Music Roster
Or, click on one of the below links --
Music Menu
Fast Index
Entertainers Directory
Home