Richard De La Font Agency, Inc.
Legendary 5-Star Service and Reputation
Providing Excellence in Entertainment Since 1970

Booking New Order - book rock music artists
Book electronic music artists - book New Order
Bernard Sumner, Stephen Morris, Gillian Gilbert,
Phil Cunningham, Tom Chapman
Alternative Dance, Alternative Pop/Rock, College Rock,
Dance-Rock, Post-Punk, Synth Pop, New Wave

Booking Information
About This Company
Alternative Music Roster | Electronic Music Roster
Music Menu
Fast Index | Home | Search
---
How To Book NEW ORDER For Your Event!
New Order may be available for your next special event!



Hits include: "Confusion", "The Perfect Kiss",
"Shell Shock", "True Faith", "Round And Round",
"Crystal", "World In Motion", "Krafty", "Regret",
"World (The Price of Love)", "Ruined In A Day",
"Spooky", "Someone Like You", "Fine Time",
"Ceremony", "Waiting For The Sirens Call",
"Jetstream", "Guilt Is A Useless Emotion",
"Tutti Frutti".
New Order are an English rock band formed in 1980 by vocalist and guitarist Bernard Sumner, bassist Peter Hook and drummer Stephen Morris.
The band formed after the demise of Joy Division, following the suicide of lead singer Ian Curtis. They were joined by Gillian Gilbert on keyboards later that year. New Order's integration of post-punk with electronic and dance music made them one of the most acclaimed and influential bands of the 1980s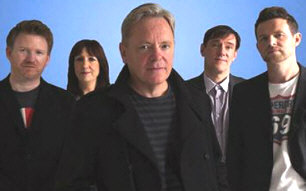 In the 1980s, they released successful albums such as Power, Corruption & Lies (1983), Technique (1989), and the singles compilation Substance (1987).

New Order's music mixes rock with dance music, as can be seen on signature tracks such as 1982's "Temptation", 1983's "Blue Monday" and 1987's "True Faith". Founding member Hook stated that the band's shift from playing cold dark tracks from 1981 to producing electro/rock tracks from 1982 was inspired by the music of German electronic group Kraftwerk, US rock band Sparks who had produced disco/electro-rock music with producer Giorgio Moroder on their No. 1 in Heaven album, and also the Moroder/Donna Summer collaboration on "I Feel Love". Along with Kraftwerk, the English bands Cabaret Voltaire, the Human League and Orchestral Manoeuvres in the Dark (OMD) educated singer Bernard Sumner that one "could make music without guitars".

They have also been labeled as synth-pop, post-punk, new wave, dance-rock and electronica.

New Order have heavily influenced techno, rock, and pop musicians including Moby, and were themselves influenced by the likes of David Bowie and Neu!. They have also influenced electro, freestyle and house.
Hire New Order for your party or event!
New Order may be available for your next special event!
Book New Order, now!
For other great suggestions for booking music acts,
look here.
Watch videos
YouTube

For more suggestions, proceed to the next page.
Click here --
Alternative Music Roster or Electronica Music Roster
Or, click on one of the below links --
Music Menu
Fast Index
Entertainers Directory
Home
---
Years active:
x80s, x90s, x00s, x10s, x20s
1980–1993, 1998–2007, 2011–present

Formed: ..in England
Formed: in 1980

Based: ..in England
---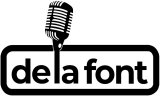 Booking Information
Music Menu
Fast Index | Home | Search
Frequently Asked Questions About How To Hire NEW ORDER for a private party or special event.
HOW TO BOOK NEW ORDER?
(i.e., how to hire NEW ORDER for an event)
You are currently on the official site of De La Font Agency. For more than 50 years, we have successfully helped official talent buyers around the world secure quality talent.
We welcome the opportunity to be of service to you. Let's do this the right way! Let's save you time and frustration!
Simply click on the "Let's Get Started!" link found on this page. Then, send us your request for booking information.
Include information about your plans for your event and how taking steps to hire NEW ORDER (or someone similar) might be of special interest.
If you decide you want to look at other names, simply include your talent-fee budget range and indicate that you want to see who else you might be able to afford with such a budget. We can send you a list of names that are affordable and in the style of music you prefer. We hope to save you time and frustration!
HOW MUCH DOES IT COST TO BOOK/HIRE NEW ORDER?
(i.e., what is the booking fee to hire NEW ORDER for an event?)
(i.e., what is NEW ORDER booking fee to perform at an event?)
Official booking fees for NEW ORDER, or any other celebrity, are determined based on a number of factors and may change at anytime without prior notice.

Factors influencing pricing vary and may include date, location, type of event, whether a private party or a public concert, the artist's calendar, whether the artist is on tour or not, how well tickets are selling at the artist's concerts, the current demand for the artist's music, market activity, etc.

As you might expect, the more in-demand the artist is, the more buyers are prepared to pay. Of course, this causes the artist's price to increase as the artist becomes more popular or decrease when becoming less popular.

Exclusive agents with exclusive representation frequently quote a range instead of a specific price, since changes can occur at anytime. Generally, the artist's manager has a role in the decision to accept any particular offer from a talent buyer.

To learn the most current artist's pricing, or the estimated artist's fee for your particular event, simply click on the "Let's Get Started!" link found on this page. Then, send us your request for booking information.
IS NEW ORDER AVAILABLE TO WORK MY EVENT?
(i.e., what is NEW ORDER's availability?)
To learn the artist's current availability for your special event, simply click on the "Let's Get Started!" link found on this page. Then, send us your request for booking information.

Once we have your event/party information, we will be better able to assist you with putting your entertainment talent booking plans in place as your entertainment consultant. Let's get this done right! We look forward to working with you!
---