How To Book NEWSBOYS For Your Event!
Newsboys may be available for your next special event!



As music buyers increasingly turn to music of faith, encouragement, relevance, conviction and hope Newsboys again move to the head of the class. The multi-million selling group has spent more than a decade developing a massive and devoted following, honing their skills as pop craftsmen and working hard at becoming one of the best bands going.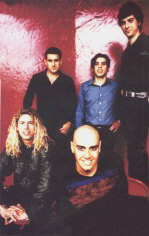 Resisting trends and avoiding comparisons, The Newsboys developed its own slick, yet imaginative, sound and charted their own course to the top.
From humble beginnings in the church basements and pubs of Australia, to sold out arenas around the world, Newsboys have surprised even themselves. After three successful underground new wave / rock albums in the late Eighties the band reinvented themselves in 1992. The Newsboys exploded in popularity at radio and retail with "Not Ashamed" and followed that success with the band's first Gold album, 1994's "Going Public" (featuring the band's first number one hit "Shine") and continued through the band's 1996 Gold Certified "Take Me To Your Leader" album.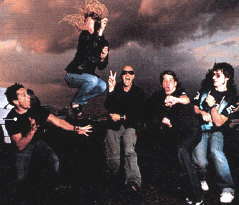 Peter Furler self-produced the band's subsequent "Step Up To The Microphone" album, which, after being certified as the band's third Gold album, assured all that the band's co-founder, was more than up to the task. The quintet closed out the nineties with a series of successful arena tours (including one with an inflatable air-dome,) an experimental album "Love Liberty Disco" and an enormously successful 'best-of' compilation entitled "Shine: The Hits." They have scored more than seventeen "Number One" radio hits and have sold more than three million albums.
In addition to their dominating presence, Newsboys have developed one of the most powerful touring machines in the world. The band moved from sold out arenas on their Step Up To The Microphone tour, to their own portable inflatable air-dome on their Love Liberty Disco tour in 2000. Both tours generated unprecedented fan support and solidified Newsboys as one of the best live bands on the road.
In 2001 they took the concept even further when they mounted the most successful tour of their career. With Festival Con Dios tour, Newsboys carried dozens of bands with them and garnered major press attention from outlets as diverse as USA Today, Teen People, ESPN2, Guitar Player, Motocross Journal and Entertainment Weekly. Newsweek's cover feature "Jesus Rocks" (July 16, 2001) brought international attention to the groundbreaking tour and the growing popularity of Christian music in general. Festival Con Dios sold out many of its stops across the country and would eventually be declared the biggest tour of the year in the industry, as well as earning Newsboys and the supporting bands critical acclaim in newspapers and magazines from coast to coast.
Inspired by the longevity of U2, Peter Furler is excited about his own band's legacy. "I probably love U2 more for their brotherhood than for their music. I appreciate how much you have to lose yourself to do what they've done. When I go in to write a song or to make a record I write it from the perspective of a fan. At some point I was a fan of the music. At some point I am a fan of my music." Considering the band's constant rise in popularity, and the honor they have earned among other bands and industry insiders, he seems to be in good company.
Hit songs include --
Thrive
Wherever We Go
I Am Free
You Are My King (Amazing Love)
He Reigns
Devotion
Stay Strong
Something Beautiful
Presence (My Heart's Desire)
In Wonder
Jingle Bell Rock
All I Want For Christmas Is..
Way Beyond Myself
Glorious
Winter Wonderland
O Holy Night
I'll Be
Born Again
We Remember
Save Your Life
Your Love Never Fails
God's Not Dead (Like A Lion)
Other notable songs include --
Step up to the Microphone
Elle G.
Shine
I'm Not Ashamed
Entertaining Angels
Take Me to Your Leader
Truth and Consequences
Real Good Thing
Let It Go
It Is You
Newsboys may be available for your next special event!
Watch videos:
YouTube

Genre: Gospel
Styles:
.Alternative CCM. / AlternativeCCM
.Christian Rock. / ChristianRock
.Christian Pop. / ChristianPop
.CCM. / xCCM


Years active:
x80s, x90s, x00s, x10s, x20s
1985-present

Formed: ..in Australia
Formed: ..in Queensland
Formed: ..in Mooloolaba
Formed: in 1985

Based: ..in US
Based: ..in Tennessee / based nTennessee
Based: ..in Nashville / based NashvilleTN