Richard De La Font Agency, Inc.
Legendary 5-Star Service and Reputation
Providing Excellence in Entertainment Since 1970

Booking Nick Cave - book alternative music artists
Book Nick Cave & The Bad Seeds
Nick Cave, Thomas Wydler, Martyn Casey,
Jim Sclavunos, Warren Ellis, George Vjestica,
Toby Dammit
Hard Rock, Alternative Pop/Rock, Experimental Rock,
Alternative Singer/Songwriter, Alternative/Indie Rock,
Post-Punk, Spoken Word, Garage Rock, Gothic Rock,
Art Rock

Booking Information
About This Company
Alternative Music Roster | Music Menu
Fast Index | Home | Search
---
Visit new page >>>
NICK CAVE
How To Book NICK CAVE For Your Event!
Nick Cave & The Bad Seeds may be available for your next special event!



Hits include: "In the Ghetto",
"The Mercy Seat", "The Ship Song",
"Straight to You", "Do You Love Me",
"Loverman", "Into My Arms",
"As I Sat Sadly by her Side",
"Fifteen Feet of Pure White Snow",
"Bring It On", "Dig Lazarus Dig"
"Nature Boy", "Get Ready For Love",
"We No Who U R".
How to Hire NICK CAVE For Your Event!
Nicholas Edward Cave AO, known as Nick Cave, is an Australian singer, songwriter, poet, lyricist, author, screenwriter, composer and occasional actor.
Known for his baritone voice and for fronting the rock band, Nick Cave and the Bad Seeds, Cave's music is generally characterized by emotional intensity, a wide variety of influences and lyrical obsessions with death, religion, love and violence.
In 1992, their record, Henry's Dream, marked a change towards a harder rock sound. Producer David Briggs, known for his work with Neil Young, was enlisted for the recording process. The tour for the album is documented on 1993's live album Live Seeds and showcases the new group's aggressive sound.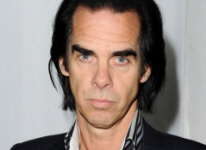 Hire Nick Cave and the Bad Seeds for your festival or concert plans!
In mid-1993, the group returned once more to London and recorded
Let Love In
, the follow-up album.
Let Love In
expanded upon the fuller ensemble sound that was established in
Henry's Dream
and featured contributions from Rowland Howard, Warren Ellis, Tex Perkins (Beasts of Bourbon) and David McComb (The Triffids). Several popular songs, such as "Red Right Hand" (which featured in the Scream film series and was used as the theme song for Peaky Blinders) and "Loverman" (later covered by
Metallica
), were drawn from the album.
In 1996, the band released
Murder Ballads
, their best-selling album to date. Centered on the subject of murder, the album includes a cover of the folk song "Henry Lee"—a duet with British rock singer PJ Harvey, with whom Cave had a brief relationship—and "Where the Wild Roses Grow", a duet with Australian pop idol
Kylie Minogue
. The Minogue collaboration was a mainstream hit in the UK and Australia, and won three Australian Recording Industry Association (ARIA) Awards, including Song of the Year. It was at this time that Ellis of the Dirty Three began regularly working with the band and eventually became Cave's primary collaborator.
In 2010, Nick Cave was ranked the 19th greatest living lyricist in NME. Flea called him the greatest living songwriter in 2011. Rob O'Connor of Yahoo! Music listed him as the 23rd best lyricist in rock history.
The Art of Nick Cave: New Critical Essays was edited by academic John H. Baker and published in 2013. In an essay on the album The Boatman's Call, Peter Billingham praised Cave's love songs as characterized by a "deep, poetic, melancholic introspection." Carl Lavery, another academic featured in the collection, argued that there was a "burgeoning field of Cave studies". Dan Rose argued that Cave "is a master of the disturbing narrative and chronicler of the extreme, though he is also certainly capable of a subtle romantic vision. He does much to the listener who enters his world."
Nick Cave and the Bad Seeds have been described as "one of the most original and celebrated bands of the post-punk and alternative rock eras in the '80s and onward".
His discography includes seventeen studio albums, four live albums, four compilation albums, thirty-six singles, five video albums and thirty-eight music videos.
Hire Nick Cave and the Bad Seeds for your party or event!
Nick Cave and the Bad Seeds may be available for your next special event!
Book Nick Cave and the Bad Seeds, now!
For other great suggestions for booking music acts, look here.

For more suggestions, proceed to the next page.
Click here --
Alternative Music Roster
Or, click on one of the below links --
Music Menu
Fast Index
Entertainers Directory
Home
---
---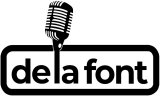 Booking Information
Music Menu
Fast Index | Home | Search
Frequently Asked Questions About How To Hire NICK CAVE for a private party or special event.
HOW TO BOOK NICK CAVE?
(i.e., how to hire NICK CAVE for an event)
You are currently on the official site of De La Font Agency. For more than 50 years, we have successfully helped official talent buyers around the world secure quality talent.
We welcome the opportunity to be of service to you. Let's do this the right way! Let's save you time and frustration!
Simply click on the "Let's Get Started!" link found on this page. Then, send us your request for booking information.
Include information about your plans for your event and how taking steps to hire NICK CAVE (or someone similar) might be of special interest.
If you decide you want to look at other names, simply include your talent-fee budget range and indicate that you want to see who else you might be able to afford with such a budget. We can send you a list of names that are affordable and in the style of music you prefer. We hope to save you time and frustration!
HOW MUCH DOES IT COST TO BOOK/HIRE NICK CAVE?
(i.e., what is the booking fee to hire NICK CAVE for an event?)
(i.e., what is NICK CAVE booking fee to perform at an event?)
Official booking fees for NICK CAVE, or any other celebrity, are determined based on a number of factors and may change at anytime without prior notice.

Factors influencing pricing vary and may include date, location, type of event, whether a private party or a public concert, the artist's calendar, whether the artist is on tour or not, how well tickets are selling at the artist's concerts, the current demand for the artist's music, market activity, etc.

As you might expect, the more in-demand the artist is, the more buyers are prepared to pay. Of course, this causes the artist's price to increase as the artist becomes more popular or decrease when becoming less popular.

Exclusive agents with exclusive representation frequently quote a range instead of a specific price, since changes can occur at anytime. Generally, the artist's manager has a role in the decision to accept any particular offer from a talent buyer.

To learn the most current artist's pricing, or the estimated artist's fee for your particular event, simply click on the "Let's Get Started!" link found on this page. Then, send us your request for booking information.
IS NICK CAVE AVAILABLE TO WORK MY EVENT?
(i.e., what is NICK CAVE's availability?)
To learn the artist's current availability for your special event, simply click on the "Let's Get Started!" link found on this page. Then, send us your request for booking information.

Once we have your event/party information, we will be better able to assist you with putting your entertainment talent booking plans in place as your entertainment consultant. Let's get this done right! We look forward to working with you!

This is the month of June update of this page. Nick Cave booking agent available. Nick Cave cost, Nick Cave booking fee and Nick Cave booking price are available.
---