How To Book Entertainment For Your Event
The Ohio Players may be available for your next special event!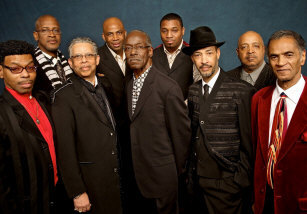 Hits include: "Trespassin'", "Pleasure",
"Feel The Beat (Everybody Disco)", "Skinny",
"Jive Turkey", "Pain", "Rattlesnake",
"Skin Tight", "Sweet Sticky Thing", "Fopp",
"Ecstasy", "Sweat", "Who'd She Coo",
"I Want To Be Free", "Fire", "Funky Worm",
Try A Little Tenderness", "Everybody Up",
"Funk-O-Nots", "O-H-I-O", "Body Vibes",
"Far East Mississippi", "Love Rollercoaster".

Booking The Ohio Players:
Serious requests only.
For more suggestions, proceed to the next page.
Click here --
R&B Music Roster
Or, click on one of the below links --
Music Menu
Fast Index
Entertainers Directory
Home