How To Book Omarion For Your Event
Omarion may be available for your next special event!



After making his mark as the lead singer of R&B's multi-platinum quartet, B2K, Omarion, at age 19, learned to appreciate the unpredictable and ever-changing rhythm of relationships.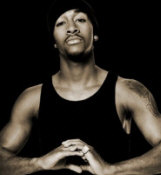 Born and raised in Inglewood, California, Omarion began his creative journey doing commercials prior to joining B2K at the age of 15. No sooner than the group hit the scene with their self-titled debut, the group's first single, "Uh Huh," landed at #1. Next came the hit single, "Gots Ta Be," and the release of their sophomore disc, "Pandemonium!", which included the chart-topping banger, "Bump, Bump, Bump" (featuring P. Diddy) and "Girlfriend."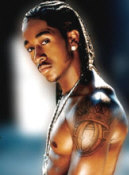 The group captured crossover appeal with an entire generation of loyal fans and even a coveted co-headlining slot on the now-infamous "Scream" Tours. Along with earning nominations for MTV Video Music and American Music Awards, they were voted Best Group by VIBE and took home both a Billboard Music Award (for biggest-selling single) and BET Viewer's Choice Award.
"There is a greater responsibility with being a solo artist than when you're part of a group," he says of being on his own. "You can't switch it up or take a breath because all of the focus in on you. It's a lot of work."
With two platinum albums, a Christmas collection and Greatest Hits compilation under his belt, Omarion's resume has since expanded to include roles on television and film as well as the title of author. He has made primetime appearances on One on One and The Bernie Mac Show, did his thing on the big screen in the blockbuster film and soundtrack, "You Got Served," and completed work on the film adaptation of the '70's cartoon, "Fat Albert." Then, there's the autobiography that's full of professional highlights and personal anecdotes. "There's a lot about me that my fans don't know. I've been singing and dancing since I was 5 years old and have made a lot of sacrifices. You don't live a normal life when you're in the limelight."
Looking toward the future, Omarion envisions his multi-layered career in terms of chapters of a never-ending story that includes songwriting, producing, acting and an openness to explore anything else that his schedule permits. When asked what music means to him, he responds without hesitation, "Music is everything - it's my world, my life. I know that I can't visit each of my fans personally, but I hope that my music makes them feel like they've gotten to know me."
Hit songs include --
Ice Box
O
Touch
I'm Tryna
Let's Talk
Entourage
I Get It In
Speedin'
Last Night (Kinkos)
M.I.A.
Post To Be
I'm Up
Never Gonna Let You Go (She's A Keepa)
Omarion may be available for your next special event!

Genre: R&B
Styles:
.Urban. / xUrban
.Contemporary R&B. / ContemporaryR&B
.Pop. / xPop


Years active:
x00s, x10s, x20s

Born: ..in California / born nCalifornia
Born: ..in Inglewood / born InglewoodCA
Born: Nov 12, 1984

Based: ..in US