How To Book OSCAR D'LEON For Your Event!
Oscar D'Leon may be available for your next special event!


Oscar D'Leon, "El Leon de la Salsa," was born in the Caracas' neighborhood of Etamin where he began to show interest in percussion instruments and to sing at social activities as a young child.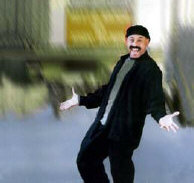 His capacity to improvise, the texture of his voice and his intense love for the music, make Oscar D'Leon a born "sonero" in the best Latin tradition. Today, his name is recognized all over the world. In his home country of Venezuela, he is an idol – not only as a singer and musician, but also as a self-made man of humble origin who overcame his circumstances and achieved fame and fortune.
The driving force in the life of Oscar D'Leon was his immense desire to be a musician. He was influenced by the great masters of Cuban music, especially by the great sonero Beny Moré and La Sonora Matancera. His other influences come from the New York sound of the 60's, particularly Eddie Palmieri and the Fania generation.
Oscar D'Leon has established his name and fame with an intense musical career starting in 1972 as par of the popular orchestra Dimensión Latina where he stayed for four years. His first recording and his first hit was a 45" called "Pensando En Tí." After leaving he formed his own band, La Salsa Mayor and from then on he has always played with his own orchestra.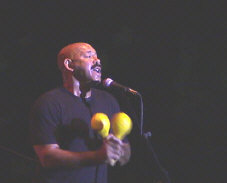 In 1977 he recorded his first solo album, "La Salsa Mayor" and began the process of consolidating his name and fame. In 1978 he came for the first time to New York, preceded by the music of what is perhaps his best selling album ever, "El Más Grande."
Despite having gone through several stages during his style development, such as the so-called "sensual salsa" and after flirting again with the old Dimensión Latina style, Oscar D'León's style has remained original and in great demand. In 1990 alone, he participated in festivals around the world, including events in Belgium, Holland, France, Canada, Japan, Miami and New York.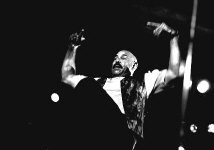 He has performed in the most important stages of Tropical music and also conquered audiences in Japan (Tokio, Hiroshima, Nagoya, Kobe, Kioto, Osaka, Nagasaki and Yokohama) and all of the European continent in cities such as Ljubljana, Slovenia, Oslo, Stockholmo, Viena, Finlandia, Zurich, Lausane, Nyon, Ginebra, Paris, Nancy, Bordeaux, Amsterdam, Rotterdam, London, Rome, Milan, Porto Recanati, Naples, Bologna, Geneva, Madrid, Barcelona, San Sebastián, Oviedo, Berlin, Hamburg, Munchen, Kalsrue, Laysig and many others.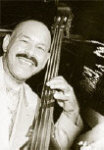 In 1991, he signed with RMM and released his first album, "El Rey De Los Soneros." The album included the hit single "Padre E Hijo" sang by Oscar and his son Yorman. In early 1994, Oscar released his second album "Toitico Tuyo," produced in Venezuela, Colombia and Puerto Rico. In 1996, he released his production "Sonero Del Mundo," with the cooperation of the well-known Cuban artist, Willy Chirino. This album was nominated for a GRAMMY award.
Oscar has recorded more than 50 albums, and has received several Gold Records, numerous awards and honors like having a day dedicated to him in the City of New York, established by the proclamation from the City Council on March 15, 1988. In addition, during the 1992 Sevilla Exposition, Oscar was invited to perform during the inaugural ceremony.
Oscar has recorded with the most distinguished stars of latin music such as Celia Cruz, Tito Puente, José Alberto "El Canario", Arturo Sandoval, Luís Enriquez, Los Billos Caracas Boys and Dyango. He also made a stellar guest appearance on the album, "The Mambo King" the 100th album by Tito Puente. As the global messenger of tropical and salsa music, this "sonero" has performed at Madison Square Garden, Carnegie Hall, Lincoln Center, the Hollywood Bowl, Miami Arena and throughout Europe and the Orient.
Aside from being a great sonero, Oscar D'León is an extraordinary "showman," an innate artist who takes control of the stage even before harmonizing the first melody.
Hit songs include --
Hazme el Amor
Enamoradito
Detalles
Que Se Sienta
La Carta
La Canto
La Mazucamba
Cantares De Navidad
La Canto
Hasta Que Vuelvas
Ni Frio Ni Calor
Oscar D'Leon may be available for your next special event!
Watch videos.
YouTube

Genre: Latin
Styles:
.Latin Pop. / LatinPop
.Tropical. / xTropical
.Salsa. / xSalsa


Years active:
x70s, x80s, x90s, x00s, x10s, x20s

Born: ..in Venezuela
Born: ..in Caracas
Born: ..in Antímano
Born: Jul 11, 1943

Based: ..in US
Based: ..in Florida / based nFlorida
Based: ..in Miami / based MiamiFL

Band --
Formed: in 1977

Band --
Based: ..in Venezuela